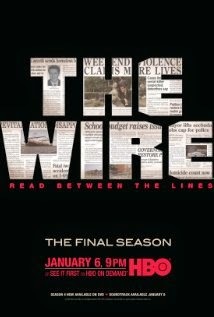 You drive down to the old Lexington Market in Baltimore, famous for its crab cakes and other sea food. The market, which was started in 1782, is an old and venerable institution. However, an adjacent corner is filled with men and women with no place to go who hang out listlessly in front of a beaten down storefront where take out Chinese is sold. These are not the itinerant homeless whose eyes you seek to avoid. William H. Whyte wrote a book called Street Corner Society back in 1943 and what you see on Lexington Street in the dilapidated outskirts of Baltimore's downtown area is the epitome of the expression. It's like a person who wears his jacket inside out. This is a world where life is lived in a fishbowl. A driver cruising through the neighborhood has to beware for behind the listless sullen eyes is also a chaotic, explosive anger, that takes the form of erratic eruptions which are impervious to traffic. The 15 story Emerson Bromo-Selzer Tower, built in 1911 and fashioned after Florence's Palazzo Vecchio, stands out as a curiosity and the sprawling Maryland Institute College of Art Campus has gobbled up much of the adjacent neighborhood; only a mile away luxury hotels like the Marriott and the Four Seasons carve up the expensive waterfront like Mafia dons divvying up the drug trade. But Lexington Street is the kind of neighborhood immortalized on the HBO series, The Wire. It manifests an entrenched poverty which a city like New York now only exhibits in patches. Here the burned out blocks, punctuated with anomalously elegant bits of red brick Victoriana, are a testament to a depression both economic and psychological that's taken on a life of its own.
This was originally posted to The Screaming Pope, Francis Levy's blog of rants and reactions to contemporary politics, art and culture
SUBSCRIBE AND FOLLOW
Get top stories and blog posts emailed to me each day. Newsletters may offer personalized content or advertisements.
Learn more