As the words sink in, we see portraits of Robert Mugabe (Caption: Zimbabwe - 29 years in power), Alfredo Stroessner (Paraguay: 35 years in power), Fidel Castro (Cuba: 47 years in power), and others. As the 30 second spot ends, the camera pans one last time and settles on a blank picture frame captioned "Venezuela". The announcer closes, saying: "it's up to you to ensure that no more Venezuelans enter this hall."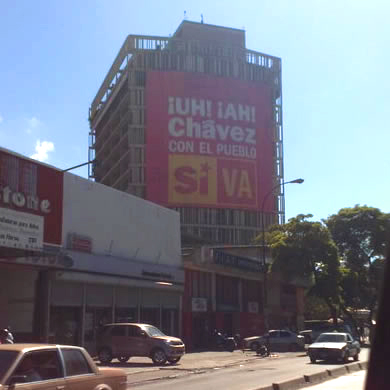 SUBSCRIBE AND FOLLOW
Get top stories and blog posts emailed to me each day. Newsletters may offer personalized content or advertisements.
Learn more