A Vice President of Operations at a Fortune 1000 retailer restructured herself out of her job. The retailer had been hurting and the VP decided it was the right decision for the company. She negotiated a great severance package - one year's salary, benefits and outplacement. For the first time in her career she found herself on the market.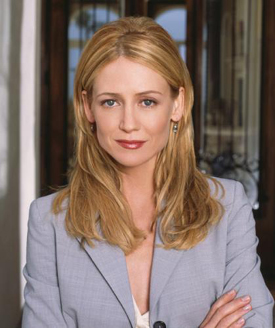 Her outplacement coach asked her a very important question, "What do you want to do now?" This VP had been in retail for the past six years, but had spent the previous nine in consumer packaged goods. She told her coach that she realized she missed working in food and beverage and wanted to run a food company someday. That meant she ought to get back in the category now. So, she started networking and in a short period of time got executive level interviews at six different food companies. The feedback she got was consistent, "You've been out of the industry too long to be brought in as a VP." Ouch. That was a tough pill to swallow.
Then, one of the Fortune 500 companies she interviewed with offered her a job as a Director, managing their #1 growth business. Now she was faced with a decision. Take a lower title or continue looking until she landed a VP role? What nagged at her most was that she just started her job search and didn't want to sell herself short. On the flip side, she had several conversations with senior level people all telling her the same thing.
She came to see us and this is how we sorted it all out. While she had just been a VP at a Fortune 1000 company, it had only been for 18 months and that didn't necessarily translate to a VP at a Fortune 500 company. Secondly, she had been out of a very specialized industry for six years - a period in which significant changes had occurred. Lastly, we thought about her long-term goal of running a food company someday. If she took this Director role, given her talents, most likely she would be promoted to VP in a few years. Then she'd be "back in the game" and well positioned to leverage that experience into a CEO post. We also reminded her that this Director position was an opportunity to manage the company's #1 growth business, something she was very excited about.
At the end of the day she decided to take the job and was happy about it. Rather than looking at the title as a step back, she viewed it as a strategic move. It allowed her to get back into the industry with a significantly larger company. For the first time, she said, she was "managing her career." Through this process she learned an important lesson. While she had been great at growing and managing businesses, she hadn't paid the same attention to her career. She admitted that she had wanted to return to the food industry for the past few years, but hadn't taken any steps in that direction. When she finally did, it was almost too late.
SUBSCRIBE TO & FOLLOW THE MORNING EMAIL
The Morning Email helps you start your workday with everything you need to know: breaking news, entertainment and a dash of fun. Learn more