Clean Energy Jobs: American Power Act
Keywords: Clean Energy Jobs, American Power Act, Clean Energy Bill, Edward Norton, Zac Efron, Energy, NRDC Action Fund, Green Energy Act, Scott Brown's Daughter, Green Jobs, McConnell, Ayla Brown, Jason Bateman, Leonardo Dicaprio Green, Natural Resources Defense Council, Mitch McConnell, Green News, Environment, Green Celebrities, Nrdc, Re-Power America, Clean Energy Jobs & American Power Act
2010: Facts are Debatable, But Jobs Are Jobs
I'm over it. We may not all be able to agree on Climate Change (never mind Evolution or the President's birthplace). I guess I should accept that facts are, in fact, debatable (contrary to the popular saying: 'facts are facts'). One fact that apparently is not in debate is that jobs are cool. Jobs get the job done for families, but there just aren't enough of them.
Before I get too excited about something we can all agree on, let me be mindful of the fact that if you add the word 'green' in front of 'jobs' that turns a lot of people off. So let me drop the passé g-word in favor of a nice, white bread phrase we can all swallow: clean energy jobs. Oh, so nice. Could this bring us together like Idol does (Trivia: which soon to be Senator's daughter was a semi-finalist and belted it out on election night? Trivia part 2: which 'rising-star' Governor shouted-out SportsCenter in his faux-State of the Union speech? TV references: the new populism?)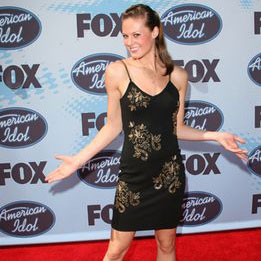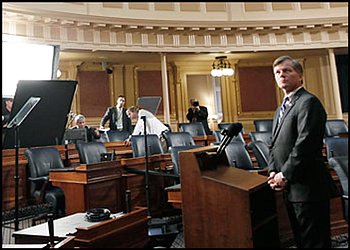 With a jolt, the momentum for clean energy jobs has begun. Faster than you can drive a truck down the Mass Turnpike towards DC, my inbox has been filling up with hard data (do those facts count?), projections, and quotable lines from speeches that all tell the same story: we can create clean energy jobs now.
1. Wind Energy
Wind power helped mightily by the Stimulus Bill. Up 39% last year, despite the recession. Renewable energy employs 85,000 US workers. Not bad, but still nothing compared to the millions of jobs lost in this recession. So let's do more, right?
2. Enter The Climate Group . . .
They just released a report - aimed, no doubt at the clean energy/climate bill holdouts - that projects by 2015 over 100k new jobs created in the Midwest alone (!) if we meet three key requirements: a "green" stimulus program; a $17 price on carbon, resulting from a cap on US emissions; and a national renewable electricity standard (RES) of 20% by 2020.
Those assumptions are based on what passage of the Senate "Clean Energy Jobs and American Power Act" would mean for America. But of course, the Senate doesn't pass bills. It just talks about passing bills. So, enter the phalanx of NGOs, business groups and average citizens who think the Senate should lead or get out of the way. No, no, no sir, don't get up - Senator McConnell, we're talking to you. And Scott Brown, sir, don't come to Washington to get us further stuck in neutral than we already are (I guess that would be reverse? The metaphor holds: any more neutral than this, and they'll be driving us back to the policies that got us into this mess).
3. Clean Energy Week
The time is now. Next week is Clean Energy Week. Business leaders ranging from the CEO of Nike to small business owners will descend on Washington to push for clean energy jobs. Let's help! Let's get those Senators on the page while watching celebrities talk clean energy (thank you, NRDC). Get involved in this endless debate so we can, well... end this debate. Not cause it's fun, but because in China there is no debate. They just do.
Video Courtesy NRDC (National Resources Defense Council)
4. China
Yeah, China. Glenn Beck plays the fear/paranoia card to brilliant effect, so let's enjoy it: Lest you think we can keep doing it the old way, go check out China like Tom Friedman did. Or like I did last August. In 2005, they mandated 10% renewable energy by 2020. Well, guess what? They're on track for 20% by 2020. They installed more wind power last year than any other country in the world. They are building 50 nuclear plants, making huge investments in solar technology (from America) and the list goes on. As Presidents come and go, promising a new 'moon shot' in State of the Union after State of the Union, China is already aimed for the clean energy 'moon' - on target to swoop it up with projects big and small.
5. We're all tired of talk. Senate: Just do.
Email your senators HERE.
Follow Gabriel London on Twitter: www.twitter.com/FoundObjectFilm