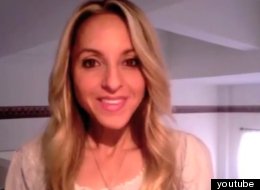 Do you try to control situations in your life? If the answer is yes, then this video is for you! In this vlog, I offer practical tools and spiritual solutions for how to handle situations that are out of your control. Enjoy the vlog!
By Gabrielle Bernstein, Author of Spirit Junkie and Add More ~ing to Your Life. She is also the founder of HerFuture.com the social network for women to help women.
For Gabrielle's free Spirit Junkie guided meditations click here.
For more by Gabrielle Bernstein, click here.
For more on the spirit, click here.
Follow Gabrielle Bernstein on Twitter: www.twitter.com/gabbybernstein