by Emily Anderson for GalTime.com
Like most parents, my time is limited. When it comes to the holidays, I always make an effort to be eco-friendly, but even I have my limits. After all, the holidays are about being together, and for most of us the most precious resource is time.
I love doing craft projects with my children that we can also enjoy when we celebrate upcoming holidays. There are so many fun and different ways to get creative without using too much time and precious energy.
Allow me to offer a few fun and festive ideas to make your spring a little greener.
1. Lollipop Flowers
Get you kids to help you turn a bag of low-sugar, organic lollipops into basket-worthy treats. Get a bag of loose silk-flowers at your local craft store. Glue one flower on each side of the lollipop, tie a brightly colored bow and you have a cheery bloom to plant anywhere you like. In fact, these can pull double-duty as spring decorations too.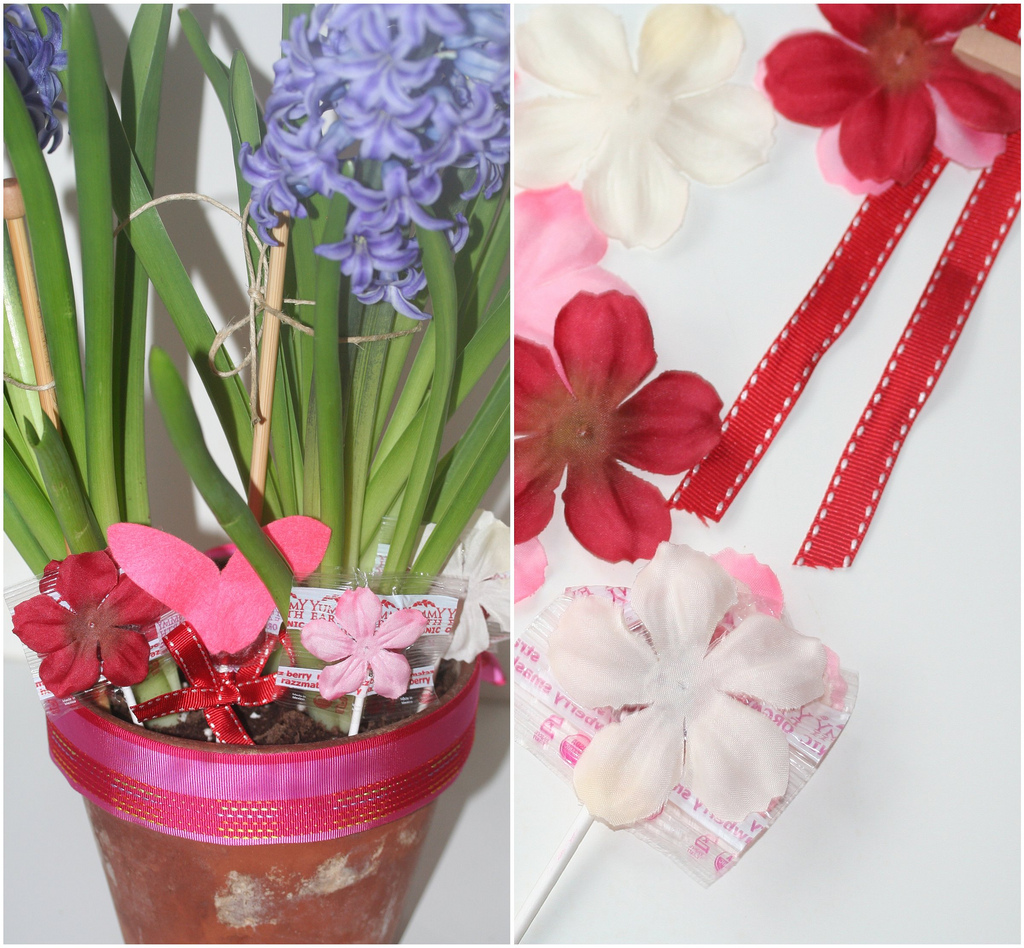 Photo Credit: Emily Anderson
2. Lollipop Bunnies
You can also make little bunny ears out of felt, glue them also to the plastic wrapped lollipop and voila! You have a hopping treat your kids will have fun making and eating. Be sure you keep the plastic wrap on the lollipop until it's time to eat the treat.
3. Shoe Box Basket
Instead of buying a cheap plastic baskets destined for the trash, you can just make one out of shoebox. I simply wrapped my box with some of my daughter's art. For the handle, a wire hanger was cut apart with wire cutters, and I used a pair of small pliers to turn the end over. Then poke a hole in each side of the box and this is where each end of the wire goes. Use the pliers to pinch the wire ends in place, otherwise you'll be very disappointed if the basket comes apart. Wind a brightly colored scarf around the wire handle to make it extra-pretty.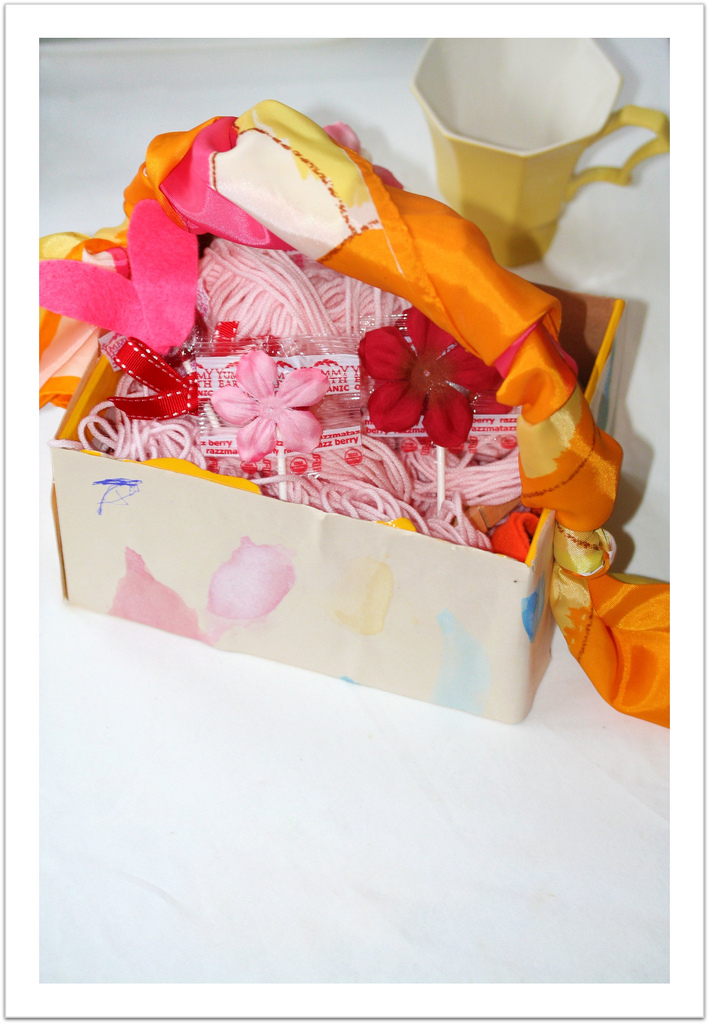 Photo Credit: Emily Anderson
4. Don't Buy Plastic
Spring decorations yield a high-quantity of plastic disposables. One of plastic disposable I find particularly loathsome is that plastic green "grass". There are lots of reasons to skip the grass -- one of them is the eco-impact all of this wasteful, non-recyclable holiday décor that's really not that great in the first place. Try using yarn as an alternative. It's really easy to shape and mold and it will always do what it's told and stay where it's supposed to be.
More from GalTime.com:
SUBSCRIBE TO & FOLLOW LIFESTYLE
We're basically your best friend… with better taste. Learn more