Dear Friends,
Still reeling from Monday's tragedy, I ran last night to Central Park. It was full of runners.
Many were wearing marathon t-shirts. Some were even wearing shirts from Monday's race, from those who finished the Boston Marathon. We were all feeling the pain differently. But we all came to Central Park to feel it together. It's always easier as a team.
Running in the dark, I approached the statue of Fred Lebow, the former president of the New York Road Runners and the founder of the New York City Marathon.
The statue memorializes Lebow at the entrance to the Central Park reservoir, a popular loop for interval training. It depicts him in his signature track jacket, reliably timing runners on his stopwatch.
I've run past this statue countless times. Each time it reminds me to pick up the pace and hit my speed interval.
As I approached the statue, my stride was heavy with sadness. I was hoping that Lebow would give me his familiar kick, helping to lift the pain from my heart.
But he didn't.
"Take a moment to breathe," he seemed to say. "Absorb the pain -- most of it will pass. The next speed interval will begin when you're ready."
So, let's all take a moment to breathe. Tweet your thoughts, feelings, stories and photos about the Boston Marathon to @CharityMiles. Or email them to CharityMilesNYC@gmail.com. If you want, we can share them on our blog. Or, if you want us to keep them private, then we can just send you back a hug to let you know that you're not alone.
Also, many of you have asked how you can help support the victims of Monday's tragedy. We are looking to see how we might be able to help them directly. And, as always, we encourage you to do some Charity Miles for Achilles and Wounded Warrior Project, two incredible charities that support people wounded in action.
Heartbroken,
Gene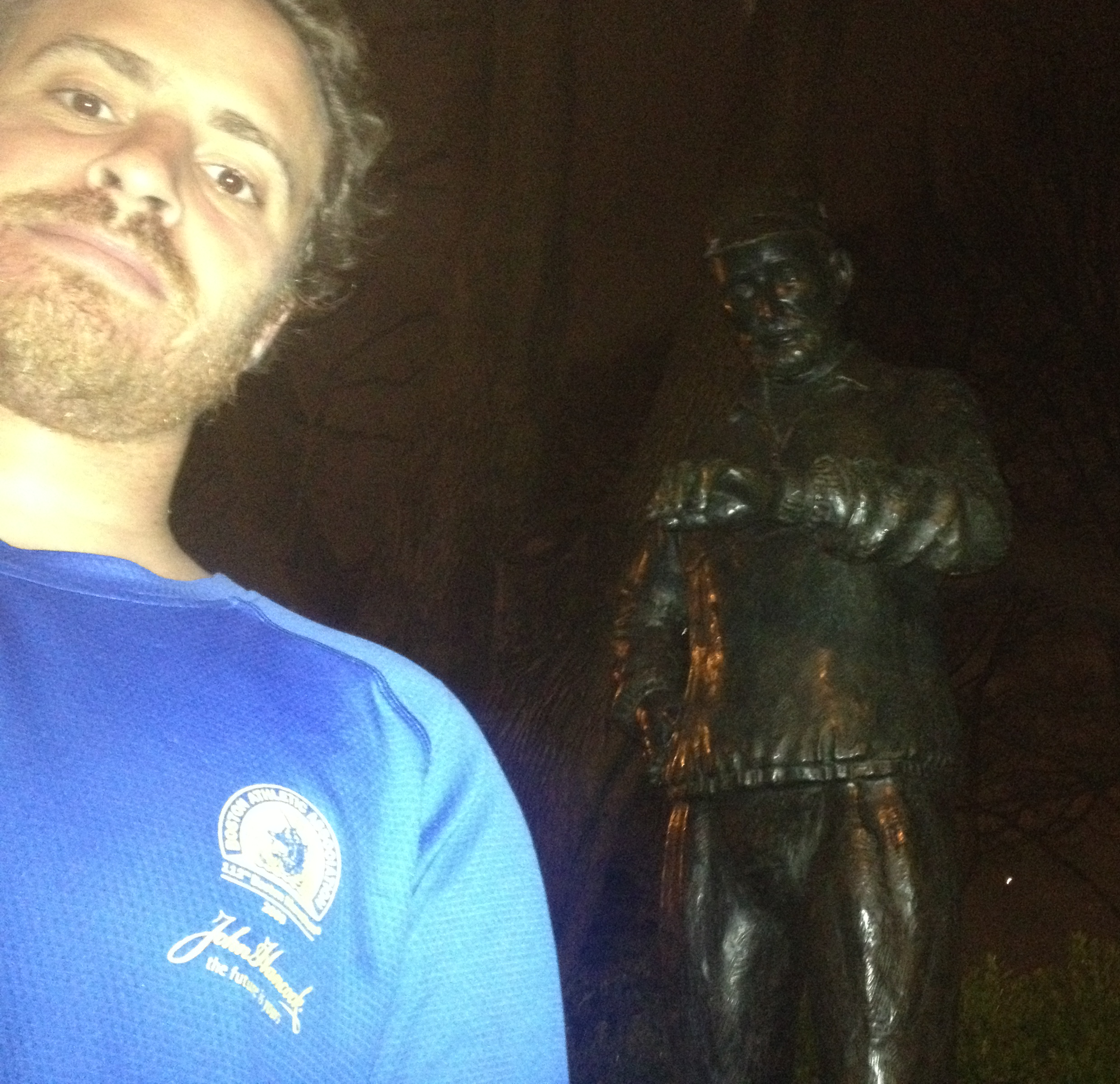 SUBSCRIBE TO & FOLLOW MUST READS
The internet's best stories, and interviews with the people who tell them. Learn more