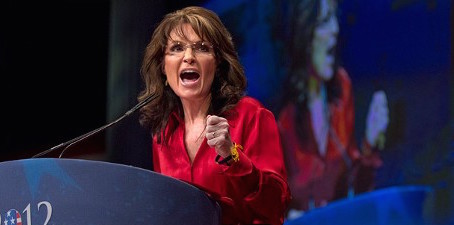 The only emails redacted were the very few that were protected by attorney/client privilege -- a determination agreed upon by my lawyers and the Attorney General's office who reviewed them... Because nothing was kept secret in any way. Everything was done in the most transparent way possible.
A cautionary note must be made with respect to the investigation conducted. Efforts to locate and secure all relevant e-mails have been exceedingly difficult in this case...

In particular, the Governor and Frank Bailey conducted government business on private accounts...Both Governor Palin and Frank Bailey testified that they had been told there was not a document retention policy that applied to e-mails in the Governor's Office. Our investigation revealed that if they received this advice, it was mistaken. We found document retention schedules for the Governor's Office and for the Director of Boards and Commissions [Bailey] that were specific and readily available at the Office of State Archives.

The Governor and Frank Bailey deleted e-mails without consulting this schedule. The Governor stated that she relied upon the state computer system to catch and archive any e-mails that would be sent to a recipient with a state e-mail address. This would not capture any e-mails, however, sent between the Governor's private account and any other private account, including Frank Bailey's and Todd Palin's.

... Independent Counsel contacted the Legal Department for Yahoo [which] stated that e-mails on Yahoo accounts are currently beyond retrieval between 24 and 48 hours after deletion, making a subpoena to Yahoo for deleted e-mails fruitless.

We also investigated a private e-mail network that was opened by Frank Bailey for the intended use of Governor Palin, Todd Palin, Frank Bailey, Ivey Fry and Kris Perry... According to the system administrator, who backed up all information that existed on the account as of September 17, any e-mails deleted longer than 14 days prior to account closure would not have been backed up and could not be retrieved as part of the backup process. [Emphases added.]
Donate now if you think Hillary should retire after this scandal. It's time to end this madness; Hillary should retire for good. Help us elect trustworthy, conservative candidates... Friends, now is the time to act, now is the time to stop her from being elected President. Donate $2, $22, or $222 now to help put an end to her campaign before it even starts.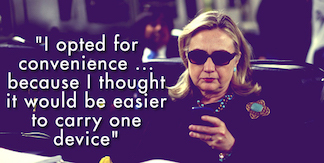 SUBSCRIBE AND FOLLOW
Get top stories and blog posts emailed to me each day. Newsletters may offer personalized content or advertisements.
Learn more