Have you ever heard of Mario Epanya? If not, let me share his story.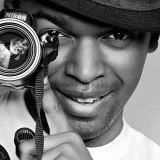 Mario Epanya is a fashion photographer extraordinaire based in Paris, and a visionary light years ahead of his time. His artistic skills capture the beauty of women of African descent worldwide. I had the pleasure of meeting and interviewing Mario in December 2012 in Pittsburgh, Pennsylvania at FashionAFRICANA, one of the leading African-inspired Fashion and Art events in Pittsburgh.
Established in 2001 by Demeatria Gibson Boccella and co-founded by Darnell McLaurin, FashionAFRICANA celebrates the beauty and diversity of the African Diaspora through design, dance, music and curated exhibitions.
FashionAFRICANA presented GLAMAZONIA, a tribute to African beauty with hairstyles inspired by glamour and the Amazonian woman. Mario's passion and vision to capture and portray African beauty is truly inspiring.
What intrigues me is that while the images and magazine covers Epanya created of Vogue Africa are breathtaking and beautiful, Mario's hypothesis was dismissed because Vogue believed there were not enough readers to make it possible. Look at these images and be the judge.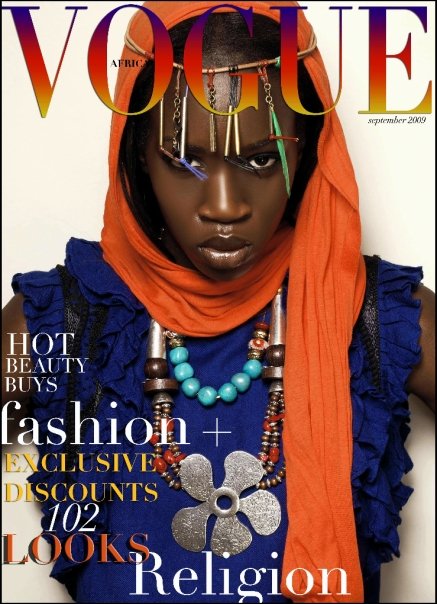 Born in Cameroon to a mother who was a fashion designer, Mario grew up amongst fashion and fabrics, and women coming to purchase unique designer clothes. Mario knows there is a market for his magazine concept; after all, there are nearly one billion people on the African continent and approximately 40 million African-American people in the U.S. I feel Vogue has yet to catch up with his vision.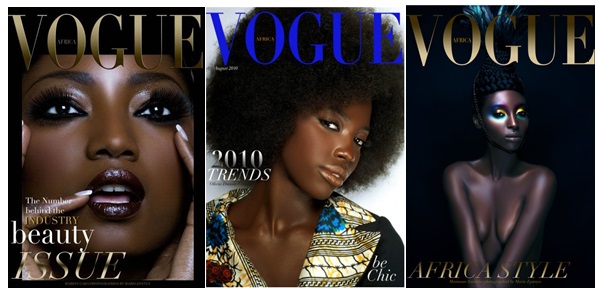 I remember growing up as a little girl in Zimbabwe, Southern Africa, and having no access to books or magazines that portrayed and highlighted African beauty. There were no publications or black dolls available, and only once in a while would we see a black model in magazines that catered to the European market. The models did not portray the gorgeous women around me who came in all shapes and sizes, and whose voluptuous body structure can be seen everywhere: in the streets, at the market place and dressed in their best clothes at church on a Sunday. Sadly, 46 years later, this is still the case. Our children will grow up not seeing or celebrating their beauty, and judging themselves by what they see in mainstream publications.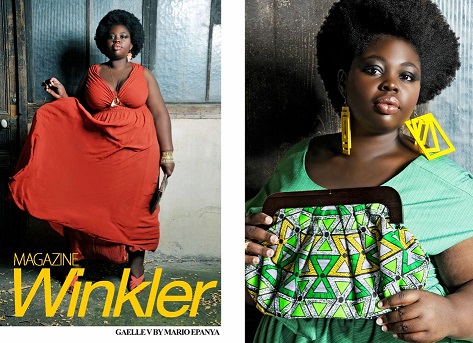 Mario says his work is an homage to women of African descent worldwide, and that an African Vogue would promote the development of African fashion worldwide. His images capture the wide spectrum of hues and skin tones of people of African descent in the diaspora. His work is a celebration of our full lips and full hips unseen in any fashion magazine in the world; Mario captures the real African woman.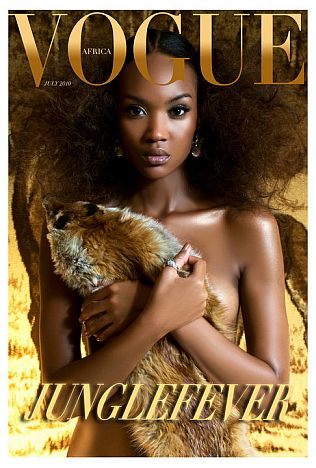 These pictures tell a thousand words. My question is :"Vogue, what are you afraid of?" I come from a race that has many shades of brown and Mario Epanya has elegantly captured a stunning array of images to prove this. The market is there, we just need you to endorse this concept and wake up, or, rather, catch up to the vision Mario has enabled you to see through his work.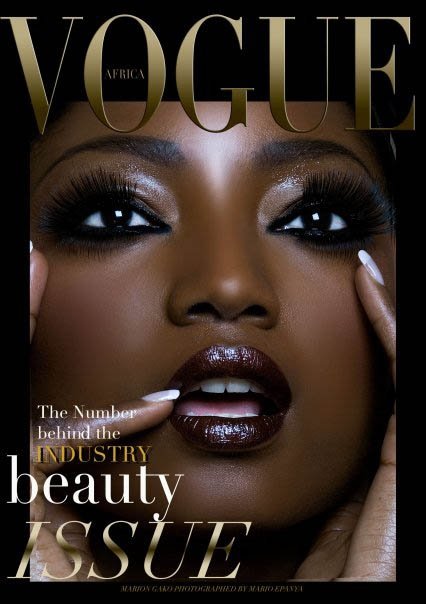 I would love to hear what your opinion is about this amazing artist. It is time for African voices to be seen as well as heard. We have made it on the music scene with musical artists of African descent dominating the airwaves, we have made it in the sports arena with athletes of African descent dominating the Olympics, and magazines are the last frontier in media we have yet to penetrate.

They say a picture tells a thousand words, judge for yourselves and help me tell Vogue that we are ready, that there is a market just waiting to buy Vogue Africa. If you have enjoyed this article, please comment and let our voices be heard...
Photographs by Mario Epanya
Visit Mario Epanya's website at: http://www.marioepanya.com/accueil.html
Email Mario Epanya's at: marioepanyaphotography@gmail.com
To know more about FashionAfricana visit: http://fashionafricana.com/FA3/
For more by Getrude Matshe, click here
Follow Getrude Matshe on Facebook http://www.facebook.com/gmatshe
Follow Getrude Matshe on Twitter: www.twitter.com/GetrudeMatshe