THE BLOG
Who Will Love My Children?
Have you ever thought of volunteering to work in Africa with children affected by AIDS? A lot of people have and a lot of people do, however what many forget is that they are working with little children who have lost everything. In most cases, both mum and dad are dead, and for a brief period in their little lives, these angels appear and for a few months they have someone to care for them.
When I was about eight years old, I watched a very sad movie called "Who Will Love My Children?". It was based on the true story of Iowa farm wife Lucile Fray. In the movie, Ann-Margret Olsson plays a dying mother of ten whose last wish is to find loving families for her children. Little did I know that it was a film that would haunt me for the rest of my life. I loved playing with dolls as a little girl, and my mother tells me that I cried myself to sleep that night worrying about who would love my children if I died.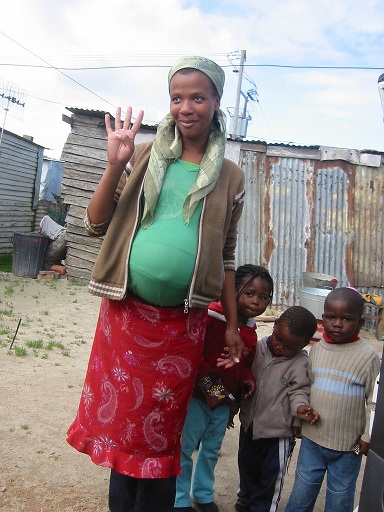 I have been working with orphaned children in Africa for a very long time, and help comes in many forms: through donations from well-meaning global citizens and through the work offered by volunteers in our orphanages. I have seen the effects on the children when they leave: a deep sense of loss, very much emulating the recent experiences they had when their parents died.
For most children in the developed world, angels are beautiful, mystical winged beings that weave in and out of their fairy tales during bedtime stories, doing good deeds and helping human beings in times of need. For most orphaned African children, angels are very real people. They experience brief encounters with them- people who come in and out of their orphanages, their squatter camps and their lives -- and for very fleeting moments they stay. These angels will pick them up and hug them, read them bed time stories and sing songs with them, but as quickly as they appear they disappear again, only to be replaced by yet another angel.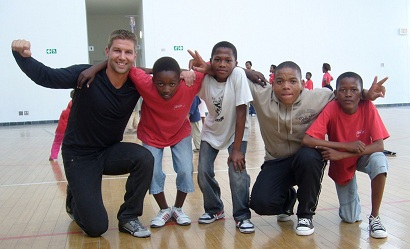 I am writing this article from an African mother's perspective, and through an African Child's eyes, because my biggest fear in life is that when I die, who will love my children? That is why I got involved with helping children affected by HIV and AIDS in Zimbabwe.
Last year, I had the privilege of meeting one of the angels who stayed. Whitney Johnson was an international student at University of Western Cape. She was a junior in college at that time and found the orphanage on her own, not through the college. She started volunteering in the nearby township of Khayelitsha. Whitney was drawn to the cause of supporting HIV-positive children. She noticed a gap in services and sustained assistance for children living with HIV.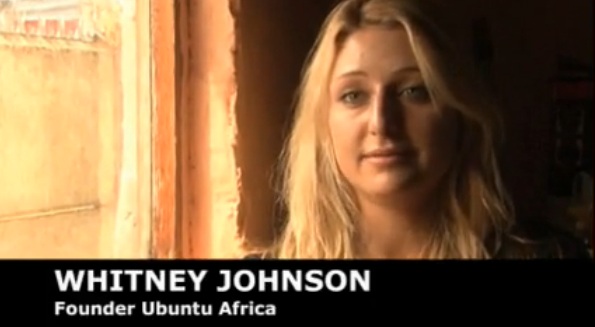 She wanted to ensure that HIV-positive children received the support they needed to live long and healthy lives. At the age of 21, Whitney established Ubuntu Africa, a non-profit organization with the mission of providing health and support services to HIV-positive children in South Africa.
Whitney talks about how she sat in a room surrounded by 200 kids and she didn't know what to do. It was so overwhelming to wonder what in the world she could possibly do about this. She said to herself, "Well, I can put a diaper on this one kid, I can give this other child medicine and I can feed and bathe this one at bedtime. " She realized then that one person can make a difference.
When she graduated from college, she was offered a really great job, paying over $100,000 a year in real estate, and she turned it down. She said she had to go back to South Africa. She went back to Khayelitsha and talked to people to figure out where the need was the greatest. She discovered that it was with the teenagers. A lot of teens were being abused by their caregivers. Ubuntu Africa primarily serves teens, but they are now starting at 7 and sometimes earlier. They help 200 kids from the age of 7 to 18, through their after school programme, where the children come and get a meal every day.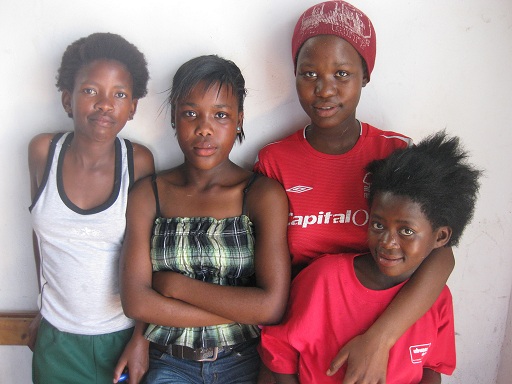 Fundraising Manager Doni Vrana said, "Food is very, very important and oftentimes, as you know, they only get one decent meal a day. They are on ARVs; we have a social worker to check their living situations and sometimes put them in foster care because a lot of times, they are being abused at home, whether it's an uncle or an aunt that's looking after them. And then we have a nurse on duty to double-check that they don't get any small infections that will lead to something. Each one of the children who comes to our program ends up gaining about 30 percent of their body weight, because they were so malnourished.
This is what Whitney has done, and she is so young, I just helped her facilitate this. It was really her vision to have these young people enjoy life and have a lot of fun and live positively. We embark on all kinds of fun -- activities: they do sports, yoga, go out to the beach. They went to the World Cup and some of them flew in a helicopter for the first time. Now we have a great board and we are well-funded, and looking to expand. We are getting involved with other people to create partnerships. I call her 'Mother Theresa with a better looking skirt.'
Whitney Johnson's story is unique; she is truly one of those Angels that stayed. what we need to remember is that our children grow attached to the volunteer caregivers who come, in most instances, for very brief moments in time and leave. These are children with real feelings and children who get their hearts broken over and over again, not intentionally, but by well-meaning people who want to help.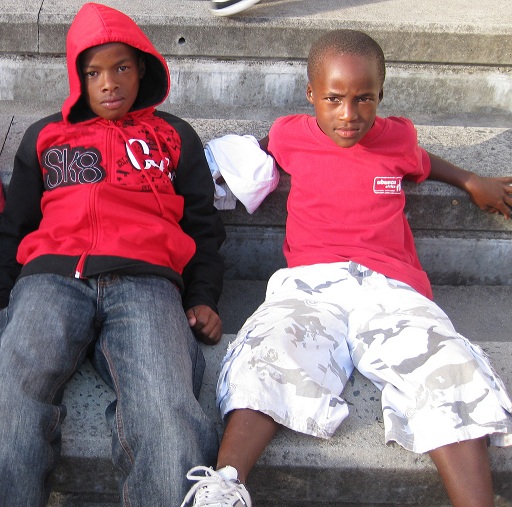 So if you ever want to come to Africa to help, please come with your one hundred percent commitment to our children, commit to these orphans completely or contribute financially from a distance if you cannot come and stay. This is just a request from all those African mothers who have fallen before me, it is every mother's desire and wish and question. Who will love my children if I die?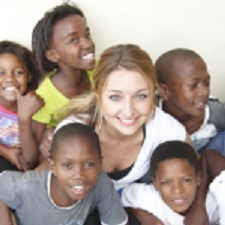 For more information about the Ubuntu Africa, click http://ubafrica.org/here.
For more by Getrude Matshe, click here.
This Blogger's Books and Other Items from...