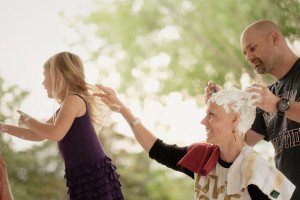 Justin Ricklefs is moved by ESPN's Shelley Smith, now back on air after a year-long battle with breast cancer, and how she is paving the way for women and families battling this unwelcome disease, including his sister.
"I'm doing it to show that I am in a fight, fighting as hard as I can and that we should embrace others who make the same, very personal choice."
"Call me, we need to talk today."
"There's no easy way to say this, I have breast cancer," said my 38 year-old, left-handed, George Brett loving sister.
"Why should any of us feel the need to hide, or be embarrassed by what we're going through?"
SUBSCRIBE AND FOLLOW
Get top stories and blog posts emailed to me each day. Newsletters may offer personalized content or advertisements.
Learn more