It's a newly old joke in fashion. For the last several seasons at MAGIC, Surf Expo and the trade shows, the gag is that if one snuck into the convention hall at midnight and switched all of the booth signs, no one would notice in the morning. These days, there is little to distinguish between labels. Everyone is hawking the same wares. Today at lunch, a friend, a civilian, who had just gone shopping, made the same observation. The joke is out of the industry bag. These are troublesome times. Dry goods need an infusion of creative capital.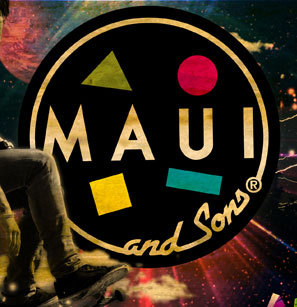 Recently, I was at an industry affair, fun but stolid enough that I felt compelled to drink my dinner rather than eat it. Then it got interesting. I spoke with Tony, a designer with a major action-sport company. We yadda'd obliquely about the competitive markets, various lines and future projections. His ideas were bright in scope and universal in reference. What distinguished this merchandiser was his passion, not for the present, but the past.
Tony exploded like a roman candle. Back then, when action-sports was in its adolescence, this world was exciting, fun and innovative. His eyes brightened and he spoke fast. Tony lavished praise on the clean Memphis-surf style of Maui and Sons and the brilliance of Jeff Yokoyama, Rick Rietveld and Steve Prested. I remember how proudly I wore my board shorts. Nothing was cooler. That logo still stands up. I said "Wow" when Tony confessed he knew guru Yokoyama. Now, that's cool cred.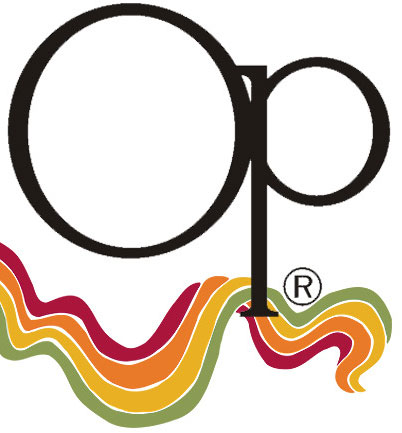 Zoom. Tony spoke of Mossimo Giannulli in a way that I would only reserve for Howard Hughes or Mark Zuckerberg. The small start, an explosion of energy and unparalled success. Hubris and a spectacular fall from grace only to be matched by a phoenix-like reinvention. Who would have thought a fat M on a pair of stock shorts would produce such a rollercoaster?
The high five came when we remembered Jimmy Z. What was his name? Jim Ganzer! Yeah, I idolized that guy. He had one foot on a surfboard and the other in the art world. Ganzer was related to the Venice Beach art crowd. That's almost as swell as Ganzer's logo. I agree, Motor City has never produced a cooler ride than a 1948 Ford Woodie.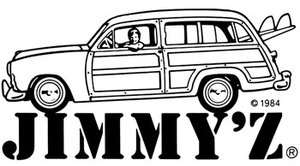 Clean Quiksilver, smooth Hobie, essential Ocean Pacific and primal Town & Country, each branded product was distinctive in style and personality. These instantly recognizable distinctions made the brands exciting.
From a distance, every wave and every snowflake looks the same. Fashion is supposed to be a perk, a jaunty style and step to the dull treadmill of daily life. Today, deep in analysis and projections, we speak of creativity and innovation in the same sentence as synergy, import cargo volume and corporate conduct. Investor relations smells like fear and kisses conformity.
This is the wrong fertilizer. Innovation and excitement will not flower. That is why all the best brands now shade the same, dull grey of a mushroom cap. One cannot capitalize creativity. One must live it or find it.
Today, bruised and battered, everyone in fashion is looking for answers. Consultants are knocking heads. My conversation with Tony re-ordered the world, putting everything into simple perspective. Easily, the next winner will not mirror. The crown will go to the bold stroke and an original idea to relish.
SUBSCRIBE TO & FOLLOW LIFESTYLE
HuffPost Lifestyle is a daily newsletter that will make you happier and healthier — one email at a time. Learn more