When I first started talking about the resurgence of Do-It-Yourself culture, I remember my parents making jokes about how "thoroughly '70s" it was of me. As much as I wanted my generation's love of handmade projects and ideas to be original, they had a point. DIY culture has been around a very long time and it seems to be rediscovered and reinterpreted every decade by a new group of enthusiastic makers.
While I think that the spirit of the '70s (thinking green, living off the grid, anti-consumerism politics) played a big part in the most current revival, I've seen all sorts of DIY beliefs, trends and motivations come and go over the past seven years of running my blog. As much as I love nostalgia, I'm always ready to look forward and try to guess what's coming next. These days, DIY artists and makers are often the most forward-thinking creators in the market because they're constantly looking for ways to use (and reuse) unexpected materials.
For my first post here at StyleList Home, I wanted to take a look back at the DIY trends and ideas that have come up in the past decade and think about where they might be headed next. If you think you've got an idea of what the next big DIY wave will be about, I'd love to hear your ideas in the comment section below. DIY culture changes from coast to coast and country to country, so I'd love to hear what sort of DIY projects and lifestyle choices are popular where YOU live. Until then, let's take a look at DIY then and now, from 2004 to 2011.
2004: When I started my blog in 2004, DIY culture was less of a movement to me, and more of a necessity. Making things by hand was often the only choice because of my meager post-college budget. But as I looked around me, I saw a lot of people embracing DIY projects and ideas that had to do with reusing leftover or "disposable" materials like paper pulp, industrial felt byproducts and magazines. Some of my favorite DIY projects from this time focused on using old magazines (something we didn't know we should probably hold on to then, since they were all about to close in the next 5 years) as building materials. Here are a few products and projects that remind me of that time.
2005-2006: For the next two years I noticed the green movement really take effect in the DIY community. People were focusing on projects that had to do more with green building materials, ranging from salvaged materials like pallets and barn wood to natural materials like leaves, twigs and branches. Some of my favorite projects inspired by this period were: the refined pallet table and chair, the great indoors stenciled place mats, the super natural branch coffee table and the super natural stump stool.
2007-2008: A few years later I noticed a very interesting -- and ultimately controversial -- trend pop up: recreating homemade versions of pre-designed work. Now, the ethics of this style of DIY are still up for debate (and it happens on my site pretty regularly) but the popularity was clear: people wanted to find inexpensive ways to make their own DIY versions of expensive (and some might say 'overpriced') products already for sale in stores. I'm still curious to hear what people have to say about this. I think if it's done in loving tribute (with acknowledgement of the source) and for personal-use only it's not as harmful as some think. But that's because I'm assuming someone that couldn't afford, say, a $3,000 chair was probably never going to be a customer of that store/product anyway. But some people feel very differently. Here are some of the projects we've posted or shared, inspired by this trend.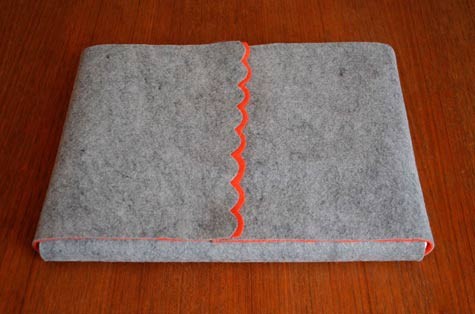 Laptop Cozy
2009-2010: As we creep closer to the present, I think it's important to note what a huge role modern homesteading played in the DIY community. As people struggled to deal with a tough economy, the idea of making things by hand expanded from furniture and craft projects to growing and making your own food, clothes and cleaning supplies. This was such a huge, successful and important part of the contemporary DIY scene that we even launched a column ("Small Measures") at Design*Sponge to address these tips, how-tos and techniques on a weekly basis. Here are some of our favorite "at home" DIY ideas: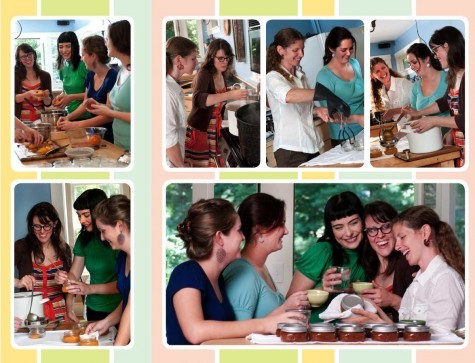 Host a Canning Party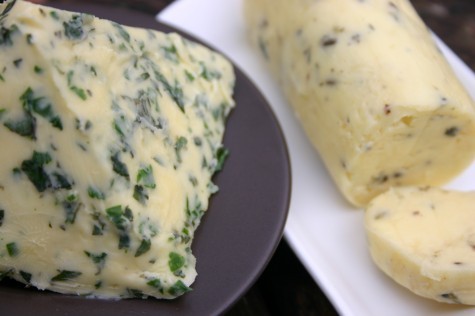 Spring Compound Butters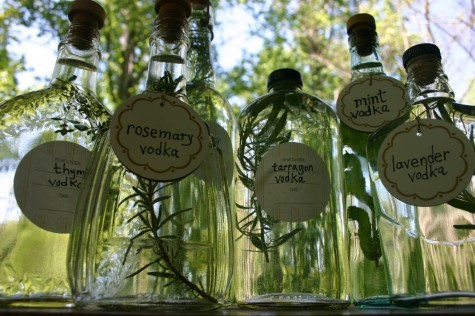 Herb Infused Vodkas
2011 and beyond: Currently the DIY world seems to be infused with details we're seeing in other artistic communities -- especially fashion. I've seen a lot of dip-dye and ombre projects, shiny gold colors and the addition of studs to furniture to mimic the studded jackets we've seen on fall runways. As much as I love these projects, I'm excited to see what comes next.
Personally, I think the next wave of DIY is going to be a reaction to the highly ornamented looks we've seen in the last year or two. All of the patterns and studs and wallpaper details can feel overwhelming, so I'm longing to see some make-unders happening. I think we're going to see people choose to strip paint off of things, focus on natural wood and embrace semi-transparent stains over gloppy paint and ornamental paper. The minimal look is a natural reaction after years of pattern, so my prediction would be to keep an eye out for darkening colors (staining things black and grey versus whites and bright cheery colors) and finishes and materials that feel more minimal and sophisticated.
As always, I'm happy to be proven wrong or hear what YOU guys think is coming next. Do you see minimalist coming back in? Or do you think we're in for 7 more years of pattern and ornament? I'm all ears...