This is not a time for business as usual, but rather a time for business people to do the unusual in order to acquire business and increase the company's revenue line. For many years to come those that succeed in the marketplace will be those that are willing to go to unusual lengths and efforts to get their products and services into the hands of their consumers. What will make this even more difficult for individuals and companies is businesses have become severely dependent upon gimmicks, free credit, and other artificial stimulus to drive interest in their products.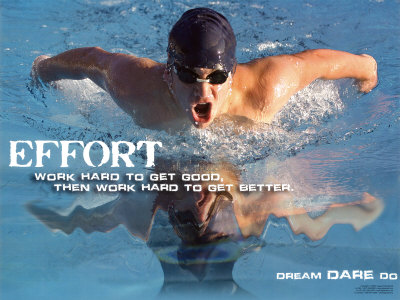 Money will only flow to those that are either lucky or those companies that do the best job of identifying who wants their products, who can buy their products and then doing whatever is necessary to ring the register and close the deal. The days of free credit, no money down and the likes are gone and government programs to stimulate can not continue long term.
Companies can no longer cut cost as a way to grow the bottom line and now must make the selling of their products and services the first thing, the last thing and the only thing the company focuses on. If you don't assist in revenue generation you are at risk. This includes everyone in the company from the CEO to the receptionist shifting your full attention on identifying who might be interested in your product/service, doing whatever is necessary to get in front of that person (even the unusual) and then selling and closing the transaction. This must become the single critical focus of every company and all its people! The old saying used to be, 'Lead, follow or get out of the way' and now it is, "Assist in revenue or you are in the way!" Revenue creation is now the holy grail and things like organizing, planning and long management meetings must be put on the back burner until the organization rebuilds the disciplines of doing whatever is necessary to sell its product and services.
Organizations need people that are self-starters, focused on revenue generation and willing to roll up their sleeves and do whatever it takes to bring 'Big-R' home. You can no longer think in terms of usual actions but must consider and be willing to do the unusual even the unacceptable in order to make things happen. This is no longer just something for the sales team to do but everyone must assist in and make part of the new discipline of the company with people being rewarded for most unusual actions. Those companies that can make the selling of their products and services the main thing and are willing to go to unusual lengths and efforts to successfully sell their products and services will be rewarded with all the treasures in the market place.
This Blogger's Books and Other Items from...
SUBSCRIBE TO & FOLLOW THE MORNING EMAIL
The Morning Email helps you start your workday with everything you need to know: breaking news, entertainment and a dash of fun. Learn more