Long before Reality TV poisoned the culture with an obsessive need to see people humiliated or booted off, out and so far away from the "group," there was something called reality. Remember that? It's when people, especially those in the arts, genuinely worked hard to hopefully get somewhere when all the odds were against them.
It's one of the reasons why a long-running Broadway show like A Chorus Line was embraced. Beyond the show-stopping dancing and powerful score by Marvin Hamlisch, the production was, in essence, all about what performers did for "love" -- the love they had for their art, the "craft." If we're to believe most of what we see on TV these days, the love for actually attaining something of value, something of substance, has been replaced with the love to feed the ego and the lust to feel important and better than. You never felt the culture was consumed by that (all that much) before Survivor came along, and certainly, it wasn't that out of control back when A Chorus Line made its debut in the mid-'70s.
Which is why San Francisco's Beach Blanket Babylon captured my attention (again) recently. In my ongoing mission to find people who give back, I was impressed by BBB's Scholarship for the Arts, which doles out $30,000 each year to high school students in the Bay Area.
More on that in a bit. To understand the significance of BBB "giving back," it's best to know more about the creative beast.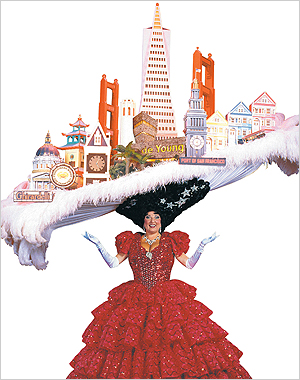 The show, which celebrates its 35th year this summer, was the brainchild of the late-Steve Silver, whose vision to infuse current events into a wild stage romp, came to fruition right around the same time A Chorus Line went nuclear back in New York.
What actually unfolds in BBB? Well, it's the story of Snow White trying to find her Prince Charming. It's packed with song parodies, impressions of A -- and D -- list celebs and may be best known for its mammoth headdresses, the most famous of which happens to be a model of the entire San Francisco skyline. The production nabbed some international acclaim -- it never hurts to have Queen Elizabeth as an audience member -- but most may recall a special production number from the show being included In the 1989 Oscar telecast where the late-Merv Griffin and Rob Lowe took the stage with perky Miss White in tow. (Truthfully, I enjoyed that performance but more conservative Academy members scoffed at how it (over) mocked the "Hollywood Machine." Hello -- wasn't that the point?)
In any case, BBB is, quite possibly, the most unforgettable emotional roller-coaster ride of camp and bone-tickling fun, an unstoppable force that can shrewdly embrace the nation's headlines and strip the status quo of its conservative cloaks. And all in the same kickball change. Its current incarnation features, among other things, the likes of Sarah Palin (always good for a good skit ... thank you Ms. Palin), John McCain and Amy Winehouse.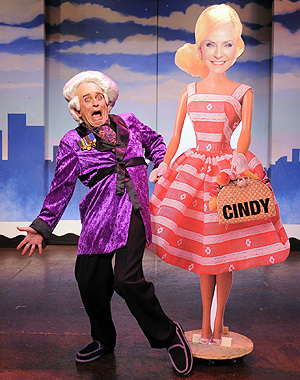 As for the Steve Silver Scholarship For The Arts winners ... I attended the showcase at Club Fugazi in early June, where a celebrity panel of judges, including actress Rita Moreno, composer Gordon Getty, San Francisco personality Jan Wahl and others selected the winners. All of the students were talented -- pure and full of integrity, something some television shows would have us believe doesn't exist in our youth.
The winners: Jessica Lester (Dance) from American High School in Fremont performing to "Hernando's Hideaway," Patrick Varner (Acting) from Montgomery High School in Santa Rosa performing a monologue from Edward Albee's The Goat, or Who is Sylvia? and Nikola Printz (Voice) from Novato High School in Novato performing My Man's Gone Now from Porgy Bess -- in a few words: American Idol who?"Wow!"
They each walked away with $10,000 each towards their college education.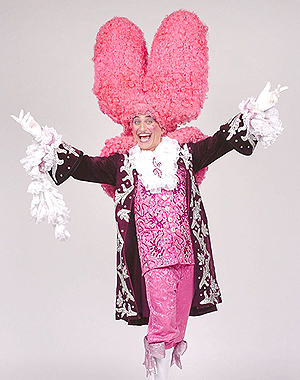 In the meantime, I, and trustee cameraman Jeff Dinnell, interviewed some of BBB's castmembers after the scholarship show, as well as producer Jo Schuman Silver, Steve Silver's wife and the creative genius who has kept the man's legacy, and philanthropic efforts, alive since his death in 1995.
Take a look here or watch it below. Dive into the BBB universe at beachblanketbabylon.com.