Life off of Wisteria Lane continues to be quite stellar for Dana Delany. In fact, ever since her exit from ABC's Desperate Housewives, Delany has been enjoying a wildly successful ride on her new show, Body of Proof, which debuted in spring and has been gaining some creative steam this season.
The most recent outing averaged just over 10 million viewers in its Tuesday night timeslot, surpassing NBC's Parenthood, and ranking No. 1 among women 25-54. More good news: The show has risen 11 percent with young adult viewers.
That's certainly enough fuel to keep Delany and the series going. And while some critics bawked that Proof could benefit from better writing -- although that does seem to be improving this season -- any show that tosses Delany into the dramatic fires is a show worth looking into. Truth is, Body of Proof has evolved -- refreshing, intriguing and downright fun.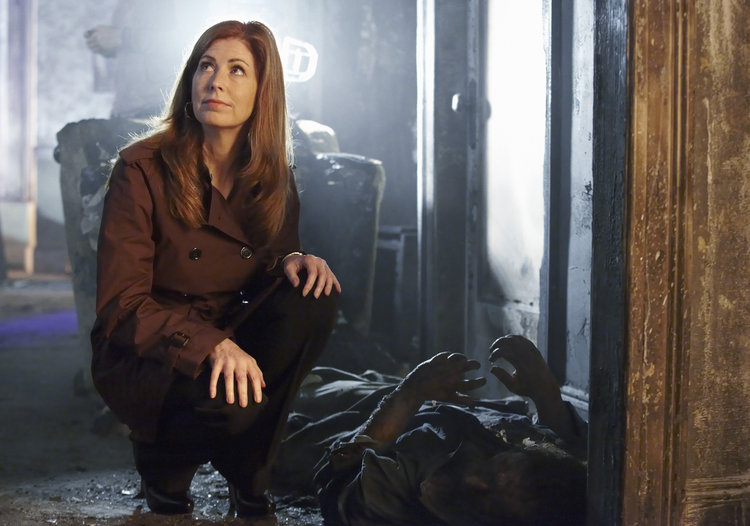 (Photo: ABC/Claire Folger)
Few would argue that Delany, an Emmy winner for China Beach, has a rare ability to dive deep into emotional waters in the roles she takes on. She says she really got spoiled by China Beach, because her character was so "complex."
"I naively thought, 'Oh, it's always going to be like this.' But it wasn't," Delany tells me in a recent interview. "A lot of times, I turned things down because I felt the roles just didn't have the depth that Colleen had. I missed out on a lot of stuff because I was being so careful."
That may be why she was attracted to playing secret-toting Katherine Mayfair on DH for several years. And now, Dr. Megan Hunt on Proof. Morphing into a medical examiner that has had to rebuild her career and her tarnished relationship with her young daughter? Please -- character-wise, this is Delany's raison d'être.
"I like to bring a little more pain to the roles," she admits. "Because I think being a human being is not always easy. I love finding the 'truth' [when acting]."
Read my entire interview here.


This Blogger's Books and Other Items from...
FOLLOW HUFFPOST