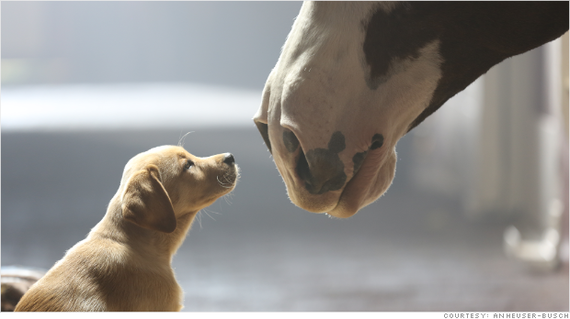 Forget the real field goals for a moment and savor the creative touchdowns several advertisers hope to make in Super Bowl 2014 on Sunday, Feb. 2.
True, the giant platform allows for mega brand exposure -- and around $4 million a pop for a 30-second spot, thank you very much. But the broadcast still seems to give birth the biggest audience for a single program. That said, the ads will be aplenty.
Growing up Polish in Chicago back in the '70s, I can recall my Polish clan sitting around watching football -- what, a new sport for Polish immigrants to relish? -- and devouring plates of pierogi and other luncheon meats. Tens of thousands of calories later ...
Take note of five ads that seemed primed to feed the spirit. (Plus: One from the archives.)
This Blogger's Books and Other Items from...
SUBSCRIBE AND FOLLOW
Get top stories and blog posts emailed to me each day. Newsletters may offer personalized content or advertisements.
Learn more