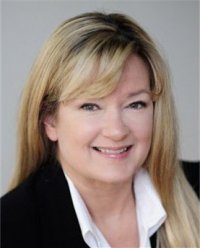 Service matters. Meet Jan Donatelli candidate for congress from the 5th Congressional District of Illinois. Jan Donatelli, pictured above, is a proven leader eager to serve. Jan Donatelli's diverse background includes Navy veteran, mother, civil and military aviator, business owner and union activist. I said her name three times; I want you to remember her name. Donatelli's website states:
... Jan is a regular person, with regular problems just like you -- not a professional politician. She has worked her entire life -- started two businesses, and is a wife and mother. Life experience has taught Jan that the best plans are pragmatic, and solution-driven...
At a time when public service desperately matters, we need people to step forward and lead or work. Long ago in 1973, a military veteran graduated from a top university and, strangely for that time, entered the military. Still losing in Vietnam, the American people attacked government failures and turned away from public service. I was that veteran and I do not regret my decision for one minute. Barely a teenager, I was inspired by President Kennedy's: "And so, my fellow Americans, ask not what your country can do for you; ask what you can do for your country. "
We are only now returning to a call to national service. Ronald Reagan convinced "we, the people" that the private sector held all the answers. It does not and it never did. The failure of Reaganism is as much about balance as anything. Conservative disgust with government workers produced an aversion to working for or helping anyone else. If you were not a business owner, then you were "less". Now we stand among the rubble of a crashed economy and a struggling country. The truth is that a healthy country needs good people in every category of society. This is a call to public service. We must rebuild our government and country.
In the recent past, outstanding leaders stepped into the political ring. From just my home state of Pennsylvania, Senator Bob Casey, while not a military veteran, is a staunch supporter of the military family and healthcare. Military veterans, Congressmen Chris Carney and Patrick Murphy, came forward and are leading the effort to rebuild the nation. Jan Donatelli is cut in the same mold. Their call to politics is driven by a call to service and a dedication to country.
But it is not just political service. With my diverse background, I was a member of two unions and and an executive with unionized work forces. Unions can be good and unions can go astray. But the one common denominator, I see in my experience is that wages are higher and communities healthier when unions are strong. I was a guest on Charles Showalter's The Union Edge radio program and found out that fully 20% of union members are military veterans. This makes sense. Veterans know the importance of working together and that you are only as strong as your weakest link.
If politics is not your skill set, become involved in service where you work or live. Every sector of society needs people to get involved in service. Answer the call and help rebuild the USA.
SUBSCRIBE TO & FOLLOW POLITICS
How will Trump's administration impact you? Learn more