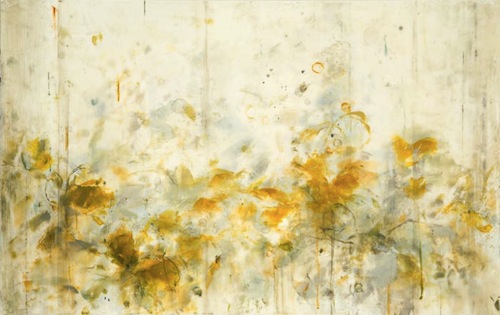 We Look for Migration

For months now,
I notice what seem
to be leaves floating
and flapping in the air
over the freeway, above
my windshield and car.
Butterflies. Buttery
yellow and orange,
mottled brown.
I see them and drive
beneath them,
their small, fervent
thrashing. Winged
things always look
like they are leaving.
Above the butterflies,
clusters of black birds.
For months, I've read
the scattered tea leaves
of their flight as departure.
Where we look for
migration, we will see
migration. If we anticipate
what we think we know
is coming, we won't be
as startled by what it
brings, the evening where
the afternoon once was.
This Blogger's Books and Other Items from...
SUBSCRIBE AND FOLLOW
Get top stories and blog posts emailed to me each day. Newsletters may offer personalized content or advertisements.
Learn more