Climate change isn't lovable. But the people who research its effects certainly are. And this year has been especially rough on them.
It seems the more scientists and experts provide conclusive science to show that human-caused climate change is happening now, the more they are chastised and threatened for it.
This is one of the sad realities of the internet age: for every measured, well-researched scientific argument, there are 10 comments insulting the scientist.
Some may say it's time for us to fight back with equal vitriol. I say we fight back with love.
That's why this year TckTckTck and several of our partners in the climate movement are celebrating Valentine's Day with a tribute to the climate experts and scientists working to protect our families, finances and future. In their honour, we've created a climate-themed Valentine eCard. As with all things related to climate science, it is based on credible research methods, tested data and a thorough peer review process. Please send it to someone who warms your heart.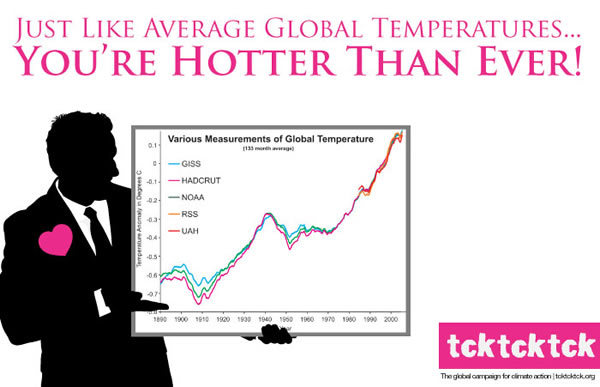 SUBSCRIBE TO & FOLLOW THE MORNING EMAIL
The Morning Email helps you start your workday with everything you need to know: breaking news, entertainment and a dash of fun. Learn more