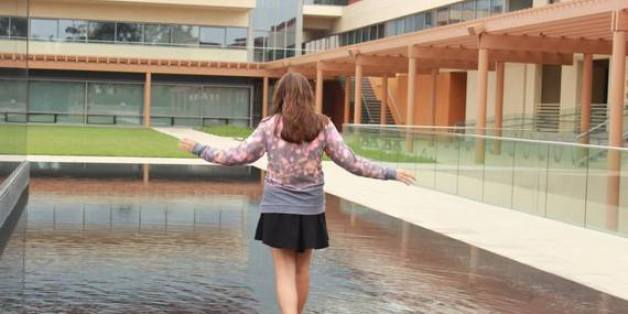 As I watched everyone happily posting their kid's prom pictures and making their big college announcements, I was going through something completely different with my daughter. This was the last semester of her high school career, and nothing was going according to plan. I'm not sure what I envisioned when she was a little girl, but I'm pretty sure it wasn't this.

My daughter didn't enjoy high school. In fact, she found the whole process ridiculous. I couldn't relate to this at all. My high school years were a blast, with football games, parties, friends and fun. Her experience was the polar opposite.
She started at an all-girls Catholic school that we worked hard and paid big for her to attend. After two years, she realized it was not for her. She felt mediocre, her group of friends fell apart and it seemed unbearable for her to return. She really wanted to try public school, and so she did.
Sadly, public school in Los Angeles is quite the gamble. We went all in and lost. There was no consistency, the administration was uncaring and her student body was one that the teachers had to spend more time policing than teaching. Without a doubt, this is not what we had hoped for. She had no solid group of friends, no potential suitors and no extra-curricular activity that enticed her. When it was time to apply to college and take the SAT's, we realized she was not quite ready for certain things. There would not be enough time to prepare better for the test or raise grades that suffered in the transition. Let's just say the Ivy League was way out of the question.
What we learned in the process was actually not so bad. From where we sit today, I feel like she is doing better than many of her peers. She made a plan for herself and is sticking to it. She survived senior year and got her diploma. There was no prom, no walking graduation, no hoopla. In our case, prom photos and graduation hats would have been for me, not her. Instead of all the traditional things associated with school and graduation milestones, I bought her a special locket she will wear far longer than a class ring. We created our own graduation announcements and we planned a trip to NYC to see two shows instead of a family graduation celebration. After all, this is her life, and school itself is not her source pride -- her own interests and accomplishments are.

Photography has been her passion since her 16th birthday. Instead of having a party, she begged for a Canon Rebel T-3i. She proved to herself, and everyone around her, the abundance of her potential. She frequents Disneyland, and used that bustling canvas of beautiful scenery and people to hone her skills. She is already so good she has been hired to shoot two weddings, and has a third this summer.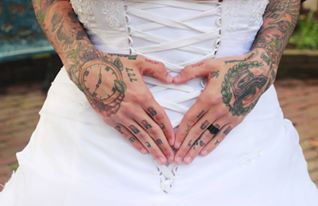 She enrolled at a community college, where she will major in photography. This sounds like a failure to so many people, and she felt the same way at first. After reading many beautiful articles and blogs about how the expense of major universities is crippling the average family, I changed my focus. I continued to remind her that this is HER journey. She decides, she makes the decisions and she will succeed according to her plan and her timeline. She is moving out into an apartment with friends, is gainfully employed and will be registering for junior college where she will attend, tuition-free, in the fall. Not a bad start, don't you think? The world is her oyster.
I've read many pieces reminding me the value of community college. Some of the most successful CEO's in our country started at community college. I can't stress enough how much this does NOT feel like a failure or a setback. Our kids are on a journey, and each one is as unique as their own DNA. Supporting their dreams is our only job. Not all of them need, or want, to go to Harvard. When we become OK with this, they fly.
I'm confident my girl with not just fly, but soar towards great things.
Photos are courtesy of Maya Novicki Photography
SUBSCRIBE TO & FOLLOW PARENTS
HuffPost Parents offers a daily dose of personal stories, helpful advice and comedic takes on what it's like to raise kids today. Learn more