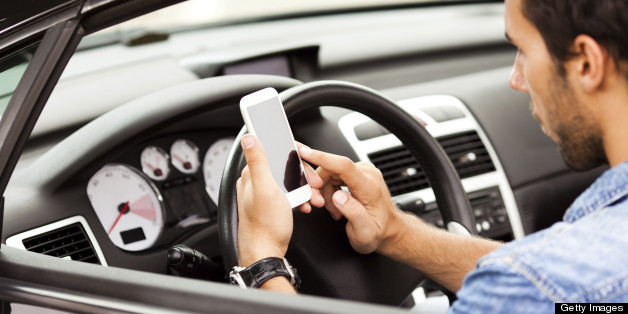 The ordinary nature of 22-year-old college student Alexander Heit's message serves as a haunting reminder of the dangers of texting while driving. Heit passed away following an April 3 car accident, where he crashed his vehicle after texting the simple words "Sounds good my man, seeya soon, till tw."
According to statistics cited on the official government website for distracted driving, 3,331 people died from car accidents that involved distracted drivers in 2011. Other startling information reported by the agency shows that text messaging while driving increases a driver's risk of crashing by 23 times compared to that of a non-distracted driver. Furthermore, the unrestrained access to cell phones and their endless browsing and app offerings makes the separation from the grid, even while driving, seem more and more challenging.
The topic of texting and driving often receives considerable attention from parents who watch the discomfort their teenagers feel when separated from their cell phones for even a few moments. Motor vehicle accidents currently represent the most common cause of death for young people in the U.S. Fortunately, concerned parents no longer need to rely on will power alone to stop the trend in accidents caused by texting and driving. A series of new devices aimed at disabling text capabilities while driving offer sensible options for preventing text messaging in the driver seat. The mobile app, Detext, relies on GPS technology to prevent texting while driving, and the Cellcontrol device utilizes vehicle electronics to recognize the state of the vehicle in coordination with mobile device linkage to restrict texting and driving.
Thoughtful drivers and concerned parents may also utilize a series of apps to lower the temptation of texting and driving. DriveMode, from AT&T, silences incoming texts, calls and emails while activated. A similar app, DriveScribe, offers a jamming function to block texts and calls in driving mode.
For any parent of a young driver, the choice between another lecture and proven prevention techniques remains an easy decision, as technology now offers parents more peace of mind when creating a safety plan for their child's driving. For parents looking to prevent distracted driving and feeling powerless when their child drives away, look to the following tips for stopping the cycle of distracted driving:
Frequently discuss the dangers of texting and driving by establishing clear rules and consequences
Utilize distracted driving contracts to encourage new drivers to pledge their restraint from texting while driving
Research the next generation of distracted driving prevention options online, including individual gadgets and apps
Encourage young drivers to complete their own research by looking up distracted driving statistics and reviewing cell phone provider programs aimed at eliminating texting and driving
SUBSCRIBE AND FOLLOW
Get top stories and blog posts emailed to me each day. Newsletters may offer personalized content or advertisements.
Learn more