The best cure for the midwinter blues is looking forward to the next fun thing on the horizon, and one of the greatest parts of college is planning for spring break! Although it's only a month into the semester and your days of fun in the sun may seem far away, that glorious week off will come sooner than you expect. If you're planning on traveling during spring break this year, it's a good idea to plan ahead so that you have extra spending money. Check out our list of ways that you can cut your spending this winter so that you have plenty of cash come March.
1. Cut out unnecessary spending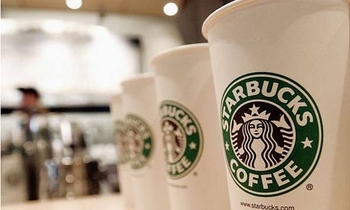 The key to saving money is to not waste money on things that you don't really need!
"It's important to understand what your true needs are, and that what you want isn't necessarily what you need," says Jeffrey Goodman, first vice president of investments for the financial services company Raymond James & Associates. While your twice-weekly (or even daily) Starbucks drinks can feel like a necessity, they really aren't. Try to limit your coffee runs to once a week, or even better, switch to making your own coffee at home before you run to class.
Let's say that you get your Starbucks fix twice a week. At approximately $4 per drink, you'd save $8 a week, which adds up to $48 saved by March!
Another unnecessary expense that could get in the way of your saving is that inevitable trip to the campus café for a quick bite to eat between classes. Instead of falling into that snack trap, plan ahead and bring something with you to snack on, like nuts, a granola bar or fruit.
You could also consider investing in a filtered water bottle, such as a bobble, that you can refill over and over, instead of constantly shelling out money for bottled water. Bobbles are great for the environment, too; using one bobble for two months equates to using 300 single-use water bottles!
2. Get a part-time job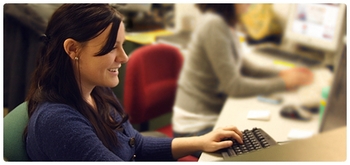 Getting a job isn't just good for bulking up your resume; it can also help you put some extra money in your pocket during the semester. Do some research to find out if your university is offering any on-campus, part-time student jobs, like in the student union, in the library or at the campus bookstore, and check out the restaurants around campus as well.
Odd jobs here and there such as babysitting can also be a good option. "I asked my sorority sisters for any babysitting families they wanted to ditch for a night or two," says Kirsten Ballard, a senior at UNC-Chapel Hill. If you work a part-time job that pays $10 an hour for 10 hours a week, you could earn an extra $600 by March!
3. Keep your money out of sight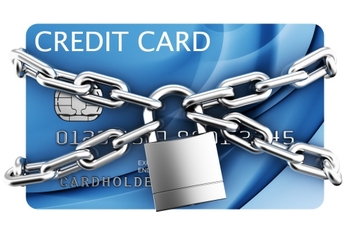 You're being careful with your money and watching what you spend, when all of a sudden you come across a pair of heels that you just can't resist -- and your credit card is within your reach. We know it can be incredibly hard to make good financial decisions when it's so easy to whip out a card to pay for a meal or online shop. We suggest keeping your card out of sight so that you won't be tempted and only withdrawing enough cash for what you need for the week or month.
"I took my credit cards out of my wallet and just get cash out once a week for gas and necessities," Kirsten says.
If you do have extra cash on hand, make sure to keep it in a safe or somewhere it can't easily be found.
Beverly Harzog, author of Confessions of a Credit Junkie: Everything You Need to Know to Avoid the Mistakes I Made, says it's important to keep track of anything you buy with your card and limit how much you charge to it.
"...If you have credit cards, be sure you don't charge more than you can pay off when the bill comes in the next month," she says. "This is where having a budget and tracking your spending can help you stay out of credit card debt. Be very diligent about this, because you don't want to graduate from school with both student loan debt and credit card debt."
4. Stick to your budget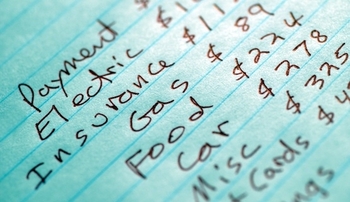 When you have a specific event to save up for, it's important to create a realistic budget and stick to it. While this isn't the easiest thing to do in the expensive world of college, Goodman says, "it's important to have discipline and self-control when it comes to your budget." Plan your week in advance and think about how much money you'll need for the necessities, like snacks, groceries and gas (while allotting some of your funds for the fun stuff).
Learning to effectively budget now is a skill that will be beneficial for the rest of your life. The sooner you know how to handle money, the better! For more budgeting tips, check out our article on how to make your college budget.
5. Download apps to help you stay on track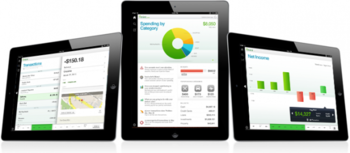 Harzog suggests "downloading one of the budgeting apps so that you can keep track of your spending via your smartphone." For example, the free Mint app can help you stay on top of your expenses by connecting directly to your bank account and tracking your transactions. The app even lets you set goals for yourself! All you have to do is set a date for your spring break trip and enter how much money you'll need by that time, and Mint will do the rest.
"There are several similar budgeting apps on the market, so do a little research and find the one that you're comfortable with," Harzog says.
6. Cook your own meals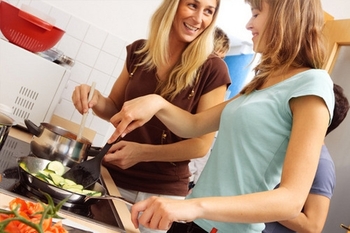 Cooking for yourself means improving your culinary skills, eating healthier and, of course, saving money. Eating out can be extremely expensive, especially if you go to college in a big city, and those weekly dinners out can quickly add up.
One of the easiest ways to save money is to make meals yourself in your dorm or apartment kitchen. "My roommates and I will sometimes cook together instead of going out to eat," says Becky McColl, a senior at the University of Delaware. "It's a lot cheaper than going out, so it's a great way to save money, and cooking together is a lot of fun!"
If you live with roommates, you could have one day a week where one person makes a meal for everyone else, or have fun dinner themes, like Mexican night!
If you do go out, try to limit yourself to only eating out every other week, and be sure to check out websites like LivingSocial and Groupon first for coupons. Kirsten suggests ordering water instead of soda, which will also help you stick to your budget. Since restaurant portions are often hefty, save and bring home half of your food so that you have a free meal the next day.
Looking for more money saving tips? Her Campus has got you covered!
Who doesn't know that impulse purchases are a bad idea? I've even realized it was a bad idea as I was doing it. So here are three quick tips: 1. Make a shopping list. Take it with you and stick to it. 2. Eat beforehand. An empty stomach can doom the most prepared shopper, especially at the supermarket. 3. Shop alone. Bringing children (or a significant other who acts like a child) is a sure way to fill your cart with impulse buys.

When you shop online, there are hundreds of sites competing for your business. Buy those shoes at the first site you go to and you may be wasting money. Compare the purchase and shipping price at three or more sites before you buy anything.

While you need to protect some things in your life - like your car or your house - you don't need to insure everything. Check out 8 Types of Protection Not Worth Paying For and see what you can live without.

Being disorganized about your finances leads to costly late payment fees and overdraft charges. You can easily rack up hundreds in fees. For example, even a single $25 late fee per month will cost $300 extra a year. Set up bill reminders and keep your checkbook balanced.

Consumer Reports says the average person spends $600 a year on wireless service. But many people pay for services they never use. For example, I had an $85 unlimited plan and rarely used more than 1,000 minutes a month. So I switched to a cheaper 1,000-minute plan and saved $20 a month.

Now that coupons are available online, you're wasting money if you're not using them. Do a quick coupon search before you buy anything, including clothes, groceries, and electronics. You can find coupons on our deals page or on sites like: RetailMeNot, Redplum, and SmartSource.com.

Cars don't need oil changes as frequently as they used to. If you're getting your oil changed every 3,000 miles, you're probably doing it too often (and wasting money). Follow the recommended mileage in your owner's manual.

Unless your car requires premium fuel, you don't need it. Buying premium isn't going to extend the life of your car or give you a significant MPG boost. In fact, Edmunds studied cars built from 2008 to 2012 and found that many models didn't even need premium fuel - even though the manufacturer recommended it. Here's what they had to say about it: In today's automobiles, advances in engine technology mean that even if the owner's manual recommends premium gasoline, the car will typically run on regular without knocking. Its performance will suffer only slightly: Perhaps it might be a half-second slower from zero to 60 mph. The key for drivers is to know whether premium gasoline is merely recommended or if it's required. Edmunds has a list of cars that need premium fuel (and a list of those that don't) in To Save Money on Gas, Stop Buying Premium.

Many companies will match an employee's 401(k) contribution up to a certain percent. If you're not contributing enough to meet the maximum match, you're losing out on free money. Ask your HR department for information on your company match.

Some online or over-the-phone bill payment services come with fees. For example, my electric company charges $2.95 to pay online through their website. Instead, I use free bill pay through my bank. I still get to pay online, but I skip the fee and save $35.40 a year.

In many hotels, you'll pay automatic fees on top of your room price. Just paying those fees without finding an alternative (or fighting them) is a waste of money. Check out 7 Tips to Beat Hotel Fees.

Automatic withdrawals make us lazy with our money. If you're paying for something each month - like a gym membership, magazine subscription, or streaming service - make sure you use it, or those charges will add up to wasted cash. For example, here are mine: 1. Gym membership - $29.99 per month 2. Netflix subscription - $9.99 per month 3. Popular Mechanics subscription - $1 per month That's more than $40 a month. I make sure I get my money's worth out of them.

Becoming complacent about your insurance can cost you money. Stacy recommends shopping around for new insurance once a year - because when premiums drop or new, cheaper policies are available, no one's going to tell you if you don't ask. Check out our insurance comparison tool to shop for a better rate.

Growing up, I got several lectures on leaving the lights on or keeping the front door open and "air conditioning the entire neighborhood." I didn't care too much then because I didn't pay the bill, but now I'm strict with my electricity usage. The result: My summer utility bills rarely top $100. If you've got lights on in a room you're not sitting in, you're wasting money.

I like to have a nice meal out every once in a while, but I've wasted a ton of money eating fast food I didn't really want because I didn't plan ahead. If I hit the drive-thru twice a week, I spend $12 on average. That is $48 a month - or enough for a really nice meal I actually wanted. In 30 Tips to Save Money on Food, I've got a few ideas that will keep you out of the drive-thru lane - like keeping snacks on hand, freezing your leftovers to eat later, and planning your trips to the grocery store so that you always have something at home to eat. Check it out.

In my area, a Grande Caramel Macchiato costs $4.55. Buy one every weekday and you'll spend $22.75 a week, $91 a month, and $1,092 a year. By comparison, a 16 ounce bag of coffee costs me $5.99 and I can make about 82 cups per bag. That is 7 cents per cup, a savings of $4.48 a day. Make your coffee at home and skip the fancy coffee-house drinks.

Many popular software programs have free alternatives that are just as good as the paid versions. For example, the free OpenOffice suite includes word processing software. Pixlr offers free online photo editing with both vintage effects and a basic editor. For more advanced editing, use free software like Gimp.

Most wireless plans include free long distance. If you call during off-peak hours, you won't use your minutes, either. You can also make long-distance calls over your Internet connection with Skype and Google Voice - both services offer free state-to-state calls. International calls cost 2 to 15 cents per minute through Google Voice. Check out their rate plans here. Skype ranges from 2 to 23 cents per minute. Check out Skype's rate plans here.

You'll pay up to $35 to check your luggage when you fly. Some airlines - like JetBlue and Southwest - don't charge extra for baggage, but most do. Check Airfarewatchdog's Airline Baggage Fees Chart before you book. If you're getting charged, only bring a carry-on (they're free) or find a better airline.

Between 2009 and 2010, full-time students spent an average of $17,464 on tuition, room, and board, according to the National Center for Education Statistics. But you can get a college degree cheaper (or even free) with scholarships. There are thousands out there. Check out 5 Ways to Score Scholarship Money.

By law, the three major credit bureaus have to give you a free copy of your credit report once per year. Don't buy one until you've used up your freebies at AnnualCreditReport.com. Once you order your free credit reports, dispute any errors you find with the credit bureaus. Errors lower your credit score, and a lower credit score means higher interest rates and wasted money. Check out 18 Tips to Give Your Credit Score a Boost for more ways to improve your score (and your interest rate).

I'm an avid reader, but I haven't paid the suggested price in years. There are plenty of free or cheaper options for getting new books: 1. Get them from the library for free. 2. Use a book-swapping service to trade books you no longer want for ones you do. Check out the 4 Best Sites for Trading in Your Old Books. 3. Scour garage sales for books. I've bought many hardcovers for $1 this way. Check out 10 Ways to Save Time and Money at Garage Sales for shopping tips.

Some brand names are worth paying a little more for, but in many cases, the cheaper generics are the same quality as the brand names. For example, basic food stocks like rice, sugar, flour, and butter taste the same no matter what the label says. And generic over-the-counter meds? They work just as well as the name brands. Check out 7 Things You Should Always Buy Generic before you buy anything else with a brand name.

Use the search feature on your smartphone - connect to a WiFi network and you won't use your data - or dial free 411 (1-800-Free411.) The results are sponsored by companies, and you'll have to listen to a 10-second ad, but it's free.

My bank charged a $2.50 "convenience fee" for using an ATM that's not in its network. Convenient for who? I didn't live by a branch, so I was paying around $130 a year to use my own money. I changed banks, and now I use an app - ATM Hunter - to find a branch ATM.

If you're not paying your credit card balance off in full each month, you're wasting money on interest. If you carry a $1,000 balance on a card that charges 18 percent, you'll waste $180 every year just on interest. If you can't pay off your credit card, check out our credit card comparison tool and look for a card with a lower interest rate. Also look for money-saving zero-percent transfer offers.

A 16-ounce bottle of water costs about $1.50 at my local gas station. Buy a bottle of water five days a week, and you'll spend $30 a month and $360 a year. While it's not really free, water from your tap is much cheaper. If you hate the taste - and I do - you can buy a water-filtration system for as little as $20. Check out Consumer Reports' Water filters: green buying guide 2/12.

Big banks charge an average of $110 a year for checking accounts if customers don't meet their minimum requirements, U.S. News & World Report recently revealed. Your options? Move your money to a community bank that will offer better terms, or head to a credit union. The National Credit Union Administration has a Credit Union Locator tool to help you find one in your area. For those comfortable enough with the tech, consider going to an online-only bank. Without the overhead of brick-and-mortar branches, the terms are often much better. Consumerism Commentary offers two lists that are a great starting point: The Best Online Checking Accounts, June 2012 and The Best Online Savings Accounts, June 2012.

The average cost of cable is about $100 a month right now. And it's still rising. A recent study by consumer research firm NPD Group says it "expects the average pay-TV bill to reach $123 by the year 2015 and $200 by 2020." I canceled my cable about six months ago and haven't looked back. I keep up on the TV shows I like with Netflix ($9.99 per month for streaming) and Hulu (free for basic, $7.99 per month for extended). Many networks also stream their shows on their websites. For example: ABC, NBC, The CW and Comedy Central. To learn even more, check out You Don't Have to Pay for Cable TV.
Follow Her Campus on Twitter: www.twitter.com/HerCampus