Maybe it was the thirty-minute-long wait under the pink, incubation-style lighting or the pounding remixes booming from her sister Samantha's deejay booth, but I came away from this afternoon's Charlotte Ronson Spring/Summer 2010 show with a revised -- and positive -- opinion of the designer's work. Looking back at past collections, it seemed that Ronson was trying to round up the trends in that moment, be it plaid, cut-outs or vests, which translated into a plaid dress, with shoulder cut-outs paired with a leather vest. But, honey, fashion ain't that easy, or at least that's what I've learned from Bravo. On this season's catwalk, Ronson showed a cohesive line that took what's currently à la mode and tweaked it just enough to make me consider going shopping. (Gently prying the money from my wallet will be big for spring.)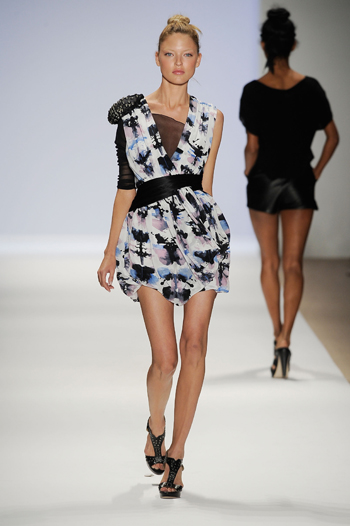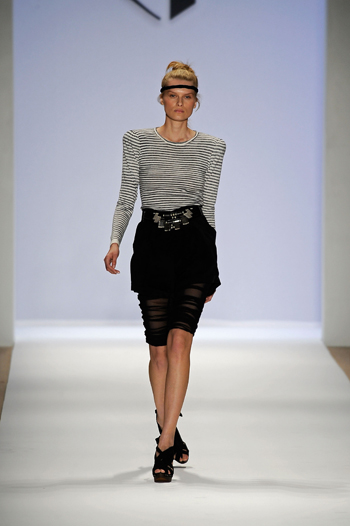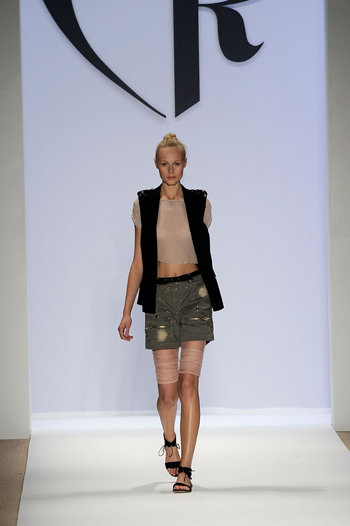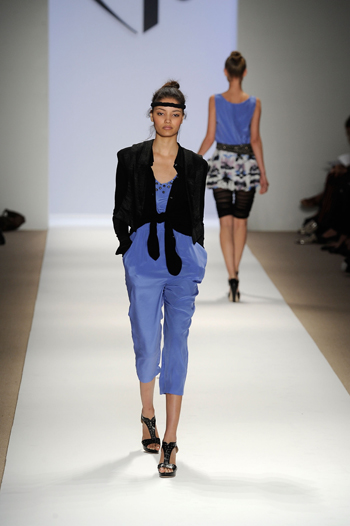 The simple color palette of mainly gray, black, ivory, pale pink, army green and cerulean gave Ronson room to experiment with accoutrements and texture. Some of the garments had short, tissue-like trains, some were layered with lace or mesh tops, some pieces were studded or belted with leather strips, and some ensembles were just straightforward and perfectly-tailored. Many of the models had headbands tied around their hair, a nod to the look that's so very now. I took a liking to the cropped and bunched hosiery worn under some of the skirts and shorts and began to have visions of myself wrapped in her inkblot print. I can honestly say I would wear nearly any piece from this semi-reasonably-priced collection, except for the hoods, which aren't practical for going out in public, unless you pull it over your face so no one can see you. And I guess I'd wear a tank top under her sheer shirts, at least while at the office.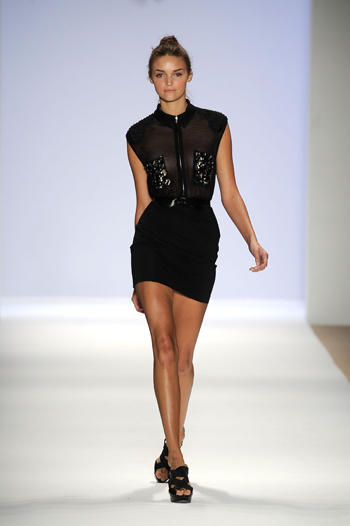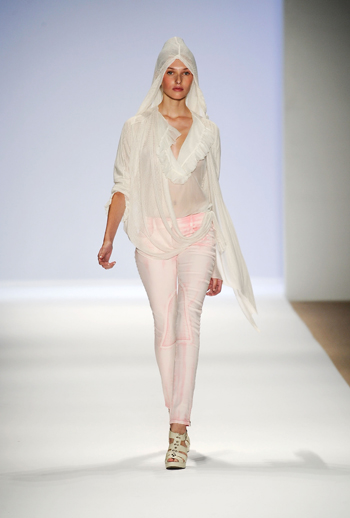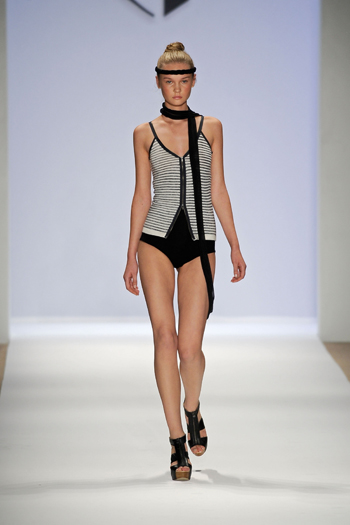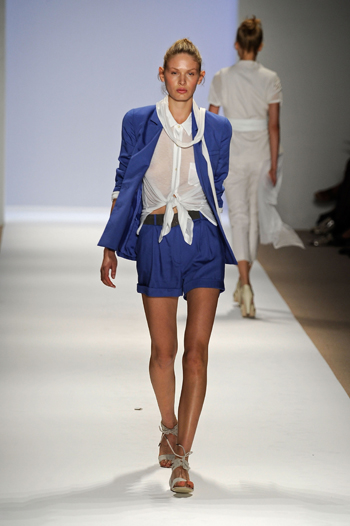 And now, let me take your questions: what celebrities were there? Pshaw. I was there to see the fashion, people, not the faces. And Ronson met my challenge, showing a collection that positions her as a legitimate designer.
All photos from Getty Images.
Follow HuffPost Style on Twitter and become a fan of HuffPost Style on Facebook!
Read our Fashion Week Big News page.
Follow Hilary Moss on Twitter: www.twitter.com/hilsays