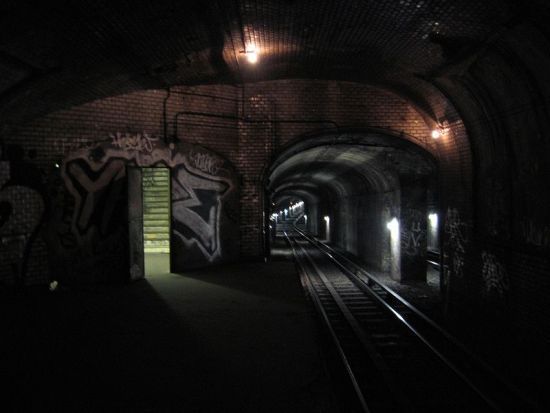 (Image courtesy of Gonioul. Article by Holiday Lettings)
Centuries of social and political development have seen Paris emerge as the "international capital of style", a paragon of cultural and architectural achievement that is home to some of the world's most iconic buildings.

But beneath the graceful boulevards and tree-lined avenues, Europe's second-busiest underground railway network transports Parisians and tourists at a rate of over four million passengers per day.

The Paris Métro, or Métropolitain, boasts 303 stations along 133 miles of track, making it one of the densest urban railway systems in the world. Known for its Art Nouveau entrances designed by Hector Guimard, the first line opened in 1900 and paved the way for a network that has become a symbol of the city.

But less well known are the 10 or so "ghost stations" that lurk in forgotten corners of the network. These shadowy reminders of Paris' past include a number of facilities - Saint-Martin, Arsenal, Champ de Mars and Croix-Rouge - that closed in 1939 at the outbreak of World War Two.

Some of them sheltered homeless people during the war years, who slept on their platforms, steps and even tracks. And while some reopened during the post-war decades, others remained closed due to their proximity to neighbouring stations.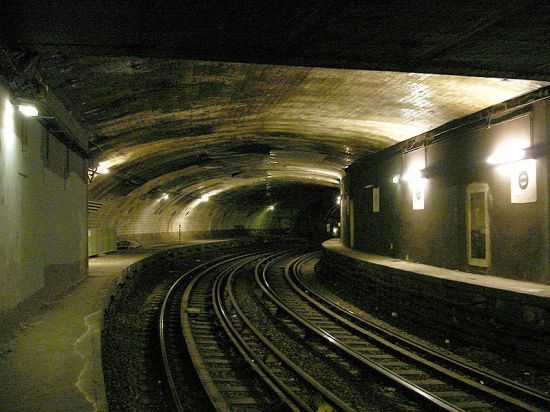 (Image: Clicsouris)

Not all ghost stations sit abandoned - several have been used to train metro staff or service rolling stock. Others, like Victor Hugo (above), were relocated when they could no longer cope with the demands of modern trains. Many passengers using the station today don't know about the older platforms hiding in a nearby tunnel.

Meanwhile, two other stations - Haxo and Porte Molitor, built in 1921 and 1923 - never opened at all. Today they're generally used to store off-duty trains, although special services occasionally stop here to allow members of the public to document their elusive platforms.

The intriguing nature of these subterranean spaces has captured the imaginations of historians and filmmakers. The availability of former stations means that normal services can run unhindered during filming, and over the years scenes from Amelie and other movies have been shot in the tunnels.

A local group, Association D'Exploitation du Material Sprague, catering to those in search of the darker corners of the City of Light, has organised tours of the metro over the years.

Meanwhile, you can explore Croix-Rouge in the slideshow below. This ghost station only operated for a decade between 1929 and 1939. The platforms, though heavily graffitied, still showcase the old time tiles of the pre-war days that add to the metro's appeal in the eyes of many historians and photographers. (Images (1, 2, 3, 4) courtesy of Vincent Desjardins.)