Savvy Motowners no doubt will know the lovely Amy Gore, the former heart and soul of garage rock combos the Gore Gore Girls (famously tagged "the Ronettes meet the MC5") and Gorevette (with power pop icon Nikki Gorevette). Well, she's back with a new band -- Amy Gore and her Valentines -- and is taking no prisoners with a new single and video, "Drivin' Around" from a forthcoming new album with producer Al Sutton at Rustbelt Studios.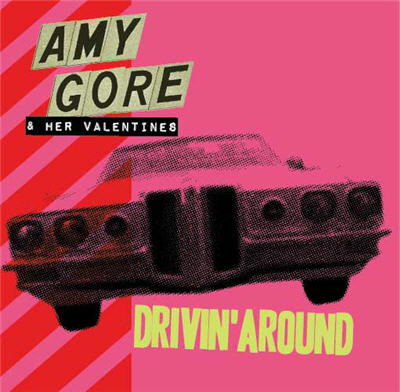 Gore has enlisted the creem of the Detroit music scene to back her up: guitarist Jackson Smith (Patti Smith Band, T-Bone Burnett's Speaking Clock Revue, Paybacks, Electric Six), Leann Banks on bass (Von Bondies), and drummer Joe Leone (Grayling, Fletcher Pratt). The band was originally assembled to back Gore at a one-off show she performed earlier this year at Detroit's Blow Out Festival. "We had no expectations beyond that first show, but the chemistry on stage was instant and powerful. It was as if everyone in the room knew something special was happening," says Amy. "Afterwards, Jackson called me to say they wanted to continue as a real band, he and Joe were really impressed with my songs and the vibe on stage. I couldn't ask for better band mates, so we decided to move forward."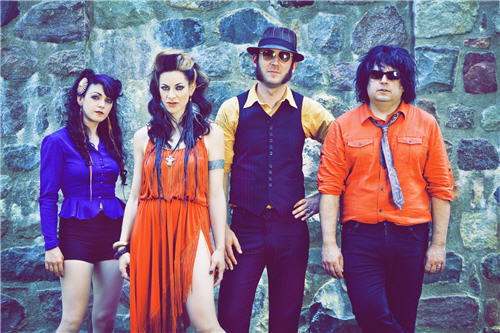 The Valentines' sound is pure rock and roll with a frisson of power pop; a natural outgrowth from Gore's garage punk roots. "Drivin' Around" rocks pure and simple with a catchy hook and rather tasty guitar licks from Mr. Smith. The single is now available on iTunes or from bandcamp.
For more on Amy Gore visit her website.