Although I live in Santa Barbara, California, the one great thing about my course of radiation for my unfortunate bout with breast cancer is that I was able to do my treatments in San Francisco. Yes, this means that I moved to San Francisco for 5 ½ weeks. Sounds like a schlep, I know. But, it was actually a magical Silver Lining of my treatment.
Ahhhhh, San Francisco. It is my new home away from home.
San Francisco feels very soulful and cerebral. It is a nurturing town that cultivates my mind, heart and body. As a breast cancer patient, each of these was exactly what I needed.
One of my most favorite destinations in San Francisco is the City Lights Bookstore. Specifically, the poetry room upstairs.
I am a real sucker for independent bookstores. I pretty much melt in a puddle whenever I have the opportunity to go in one. Much less shop. Ohhhh, I get into real trouble. And City Lights is no exception!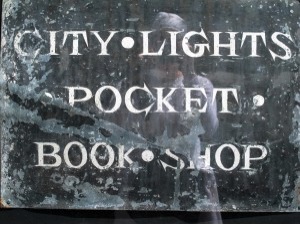 City Lights is a legendary, landmark independent bookstore and publisher that specializes in world literature, the arts, and progressive politics. It was founded in 1953 by poet Lawrence Ferlinghetti and Peter D. Martin.
There is a legacy of anti-authoritarian politics and insurgent thinking at City Lights, which I love. I also love the way it feels. And smells. I could, in the blink of an eye, lose 3 hours here.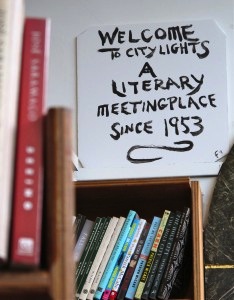 City Lights is clearly a mecca. I've been in a few times (ok, A LOT of times!) since I arrived to town and on each of my visits, there was a tour of one sort or another. City Lights is an institution. And an (anti) establishment.
If you are in San Francisco, please enjoy this Silver Lining literary meeting place!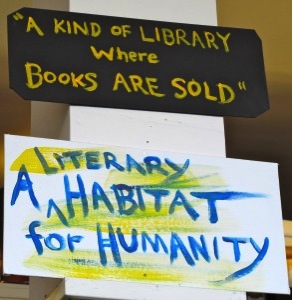 "With this bookstore-publisher combination, it is as if the public were being invited, in person and in books, to participate in that 'great conversation' between authors of all ages, ancient and modern." - Lawrence Ferlinghetti

SUBSCRIBE TO & FOLLOW THE MORNING EMAIL
Start your workday the right way with the news that matters most. Learn more