One of the most challenging parts of caring for a child and a home at the same time is finding harmony between the two. You don't want your child to have to walk on eggshells, or your home to be a constant mess, but the two seem pretty exclusive. Well, here's your harmony: 10 cute and creative ways to add custom organization to your home that will make cleanup fun and keep your child's toys, clothes, and other belongings safely stowed when not in use.
1. Build easy book storage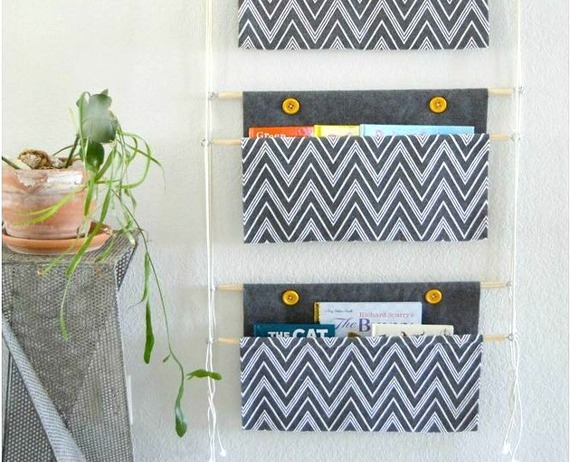 Photo via Emily @Table + Hearth
This fun book storage idea doesn't require any sewing, and it saves tons of space when you don't have room for a bulky bookcase.
2. Add closet space with storage boxes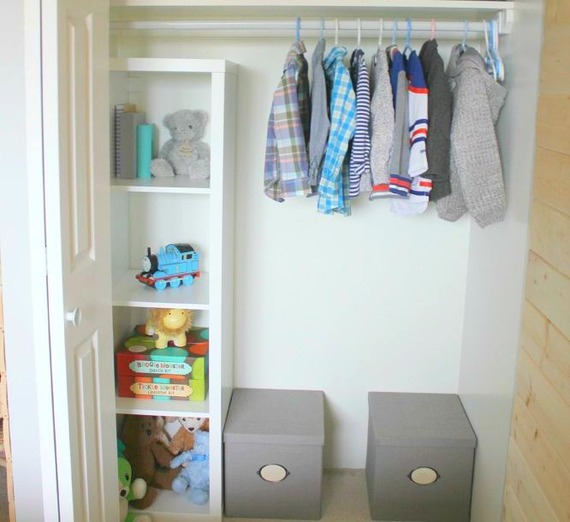 Photo via Kristi @Making It in the Mountains
There never seems to be enough space to go around, but why not try this clever idea and make the most of what's there!
3. Make a spot for pictures and drawings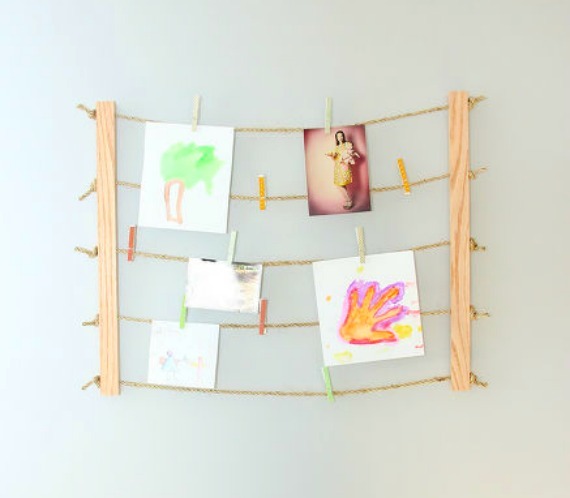 Photo via Jen @Fresh Crush
Instead of papering the wall with drawings, or worse, finding them all over every surface, create a designated spot to hang and display weekly favorites.
4. Create rolling storage for sports equipment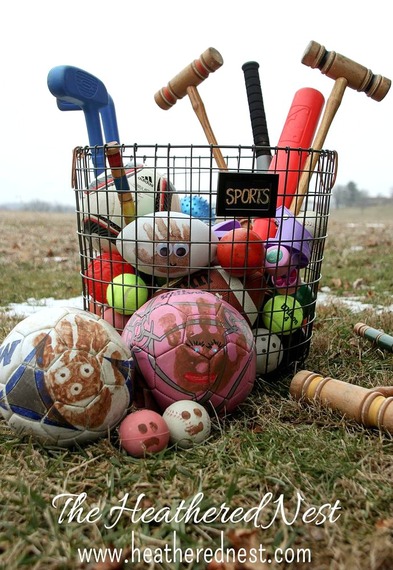 Photo via Heather @The Heathered Nest
Instead of keeping all the balls, sticks, and gloves in a basket that has to be constantly dumped out and cleaned up, store sports supplies in a movable container that you can take where you need.
5. Hang a cute coat rack to clear the floor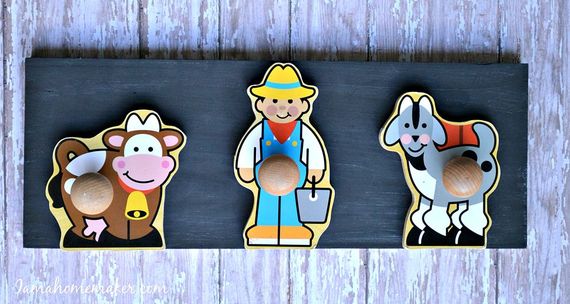 Photo via Jillian @I Am a Homemaker
If your child just isn't feeling that boring store bought coatrack, give them a look they like, like this farm puzzle upcycle, to encourage them to keep coats and sweaters hung up.
6. Design fun storage for toiletries

Photo via Elena @A' Casarella
Hygiene is hard for children, but fun storage can hype up their nighttime routine and get them excited (or at the very least willing) to brush.
7. Upcycle coffee cans to store small toys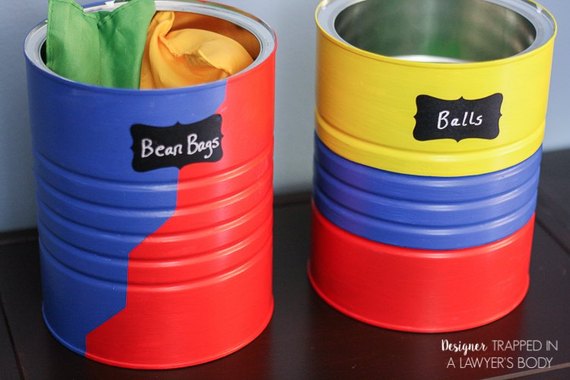 Photo via Tasha @Designer Trapped in a Lawyer's Body
For a free organization helper, turn old, large coffee cans into painted storage bins for small toys like figurines and puzzle pieces.
8. Assemble an easy homework supply caddy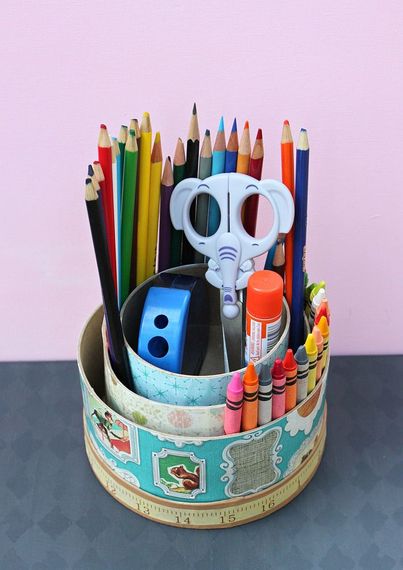 Photo via Morena @Crafts Unleashed
Have all of their homework and art supplies handy, with this super easy caddy that won't cramp your style either.
9. Arrange a custom organizer for accessories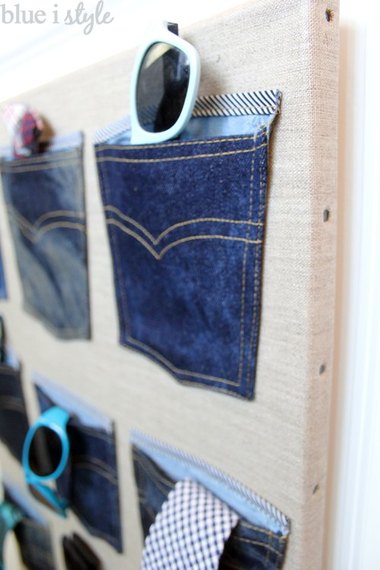 Photo via Angela @Blue I Style
With these cute denim pockets from the craft store, make your own accessory organizer board, perfect for glasses, hair care supplies, and any little treasures they hold dear.
10. Turn a plastic jar into the perfect Lego storage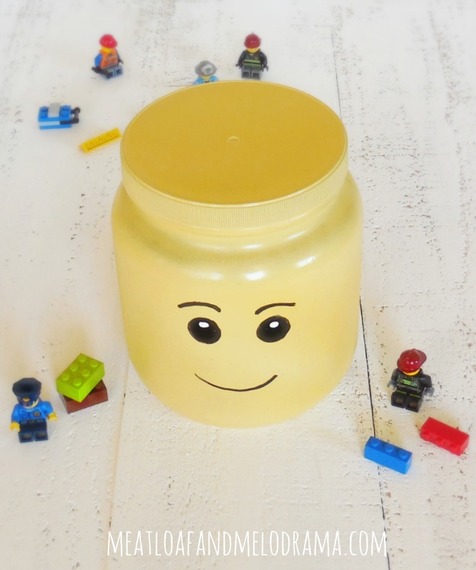 Photo via Dee @Meatloaf and Melodrama
Save yourself from the dreaded nightmare of stepping on pointy Lego pieces, by creating the perfect, spill-free storage for Legos that your child will absolutely love!
For more amazing kid-friendly ideas, inspirations, and how-to's, check out our kid ideas page on Hometalk.com
SUBSCRIBE AND FOLLOW
Get top stories and blog posts emailed to me each day. Newsletters may offer personalized content or advertisements.
Learn more