You know that home repair you've been putting off for weeks because you think it'll cost you an arm and a leg to fix? Well, think again! We've collected the best handyman hacks for those annoying household problems, and you're about to discover it's easier than you thought! So, roll up your sleeves and figure out which wrench is your monkey wrench, because you can do all of these home repairs this weekend!
1. Fix a Cracked Floor Tile
Time: 2-3 hours
Cost: $50
There's no way around it, that old cracked tile just has to go. As motivation to tackle this project, just think of how much you'll enjoy breaking up the old tile to make way for a new piece (how often are you allowed to break things?).
To successfully execute this project, follow the step by step instructions shared by home improvement guru Jeff, aka The Home Repair Tutor. Pay particular attention when it comes to drilling holes in the tile, before smashing it to pieces.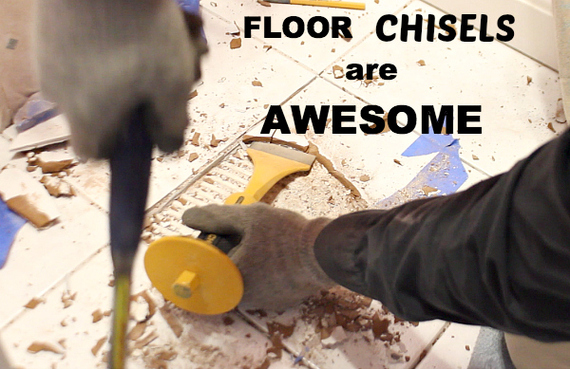 Source: Home Repair Tutor on Hometalk

2. Repair Driveway Cracks
Time: 20 minutes
Cost: $1
We've all been there. Depending on the crack, you can fix this one of two ways, but you can fix it yourself, you weekend warrior you! If it's a minor crack, some poly foam caulk saver and concrete crack filler, as per Jeff's instructions, ought to do the trick. If you suspect that an entire section is weak, or you see a whole slew of cracks, you'll need to slice out that area and pour in new concrete. Before doing so, ensure you have a properly compacted soil and a gravel based underneath.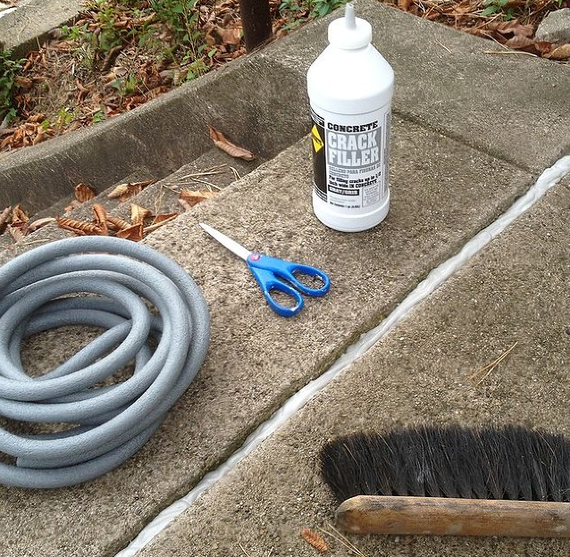 Source: Home Repair Tutor on Hometalk

3. Caulk The Bathtub
Time: 2-4 hours (for drying time)
Cost: < $30
Is your shower looking a little dingy and gunky? Have you been avoiding looking at the corners for a while now? Let's face it, it's time to re-caulk. Do it yourself, and it'll be over before you know and will cost less than $30! So take a deep breath and peel off what's left of the old, discolored caulk and follow this absolutely fool-proof guide by Ann.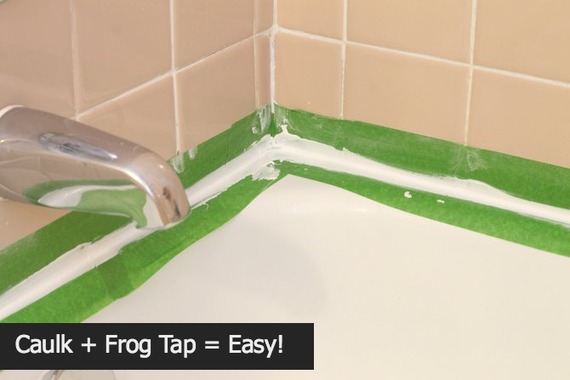 Source: On Sutton Place on Hometalk

4. Fix Holes in the Wall
Time: 3-4 hours
Cost: $10
We're not going to ask how it got there, we're just going to help you make it seem like it never happened. Sidestep the cost and explanation to a repairman and go grab a drywall patch from the store! Great news is, you'll finally get to see what's behind your wall (haven't you always wondered?). You'll be on the path to smooth walls and a fatter wallet with Jeff's How-To guide.
How-To Repair a Hole in the Wall


Sounce: Home Repair Tutor on Hometalk

5. Seal Your Windows
Time: 1 hour per window
Cost: $60
Energy bill costs are a common, and understandable, gripe amongst homeowners. If you live in an older home, there's a good chance you can significantly trim down your heating and cooling costs by making sure your windows are airtight. You can knock out this home improvement project for just $60 and an hour per window! The Old Houses' Kevin O'Connor has got your back with these 9 steps to locking down your airflow.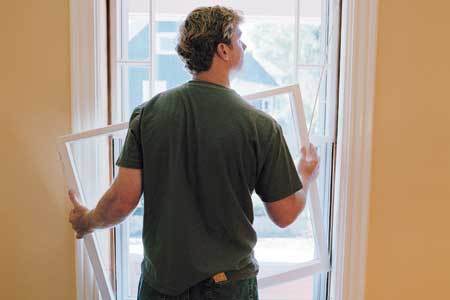 Source: This Old House on Hometalk

6. Fix a Stripped Hole in Wood
Time: < 1 hour
Cost: $10
A stripped hole is probably one of the most annoying home problems there is! Before you do something rash, like call a $50 an hour handyman, just grab a bottle of carpenter's glue and a sturdy golf tee. Thanks to HomeSpot HQ's tutorial, you can kiss your stripped hole woes goodbye!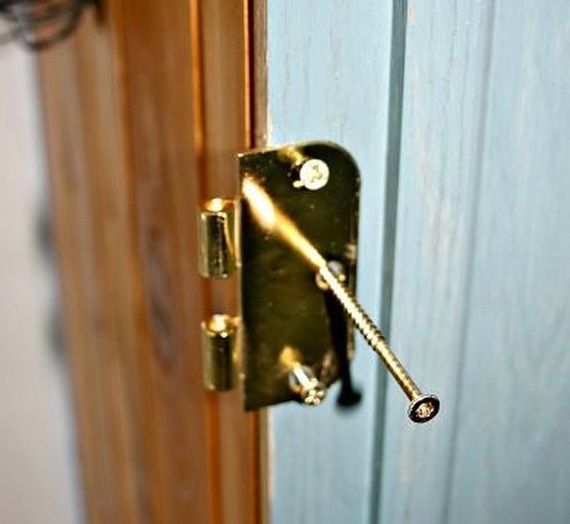 Source: Home Repair Tutor on Hometalk

7. Fix That Leaking Faucet
Time: 15 minutes
Cost: $12
It's hard to say what drives you crazier, the slow "drip, drip, drip" of a leaky faucet, or the idea of your hard earned money disappearing down the drain. Well, the buck stops here!
You don't need to call a plumber for this one- you've got this! If a quick tightening job on the handles doesn't work, you'll just need to replace your cartridges. Not sure what a faucet cartridge is? That's ok, Jeff does, and his instructions include plenty of informative pictures!
How-To Fix a Leaky Faucet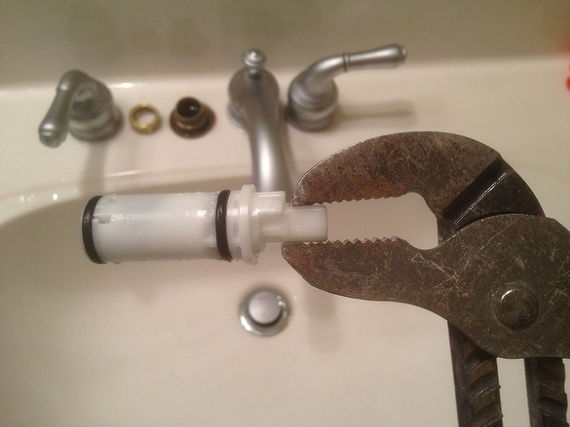 Source: Home Repair Tutor on Hometalk
8. Re-Attach a Cabinet Latch
Time: 10 minutes
Cost: $20
There is no way around it, a slightly ajar cabinet makes the whole room look disheveled. Whip your bathroom or kitchen back into shape with this easy, do it yourself repair. Just de-gunk and then reattach that pesky latch plate (or buy a replacement if the plate is MIA) with ultra strong, outdoor double sided tape. If you follow John the AZ DIY Guy's steps this will only set you back $20 and 10 minutes!
How-To Re-Attach a Latch Plate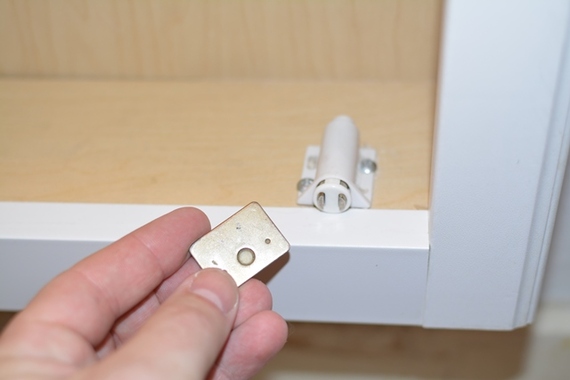 Source: AZ DIY Guy on Hometalk

9. Fix a Leaking Washer Machine
Time: ~1 hour
Cost: $60
A leaky washer machine repair can easily set you back almost $300. Luckily, Jeff paid the price so you don't have to! He studied his plumber to learn his repairman secrets. This is a do-able DIY- just follow Jeff's instructions and you'll be back to doing the laundry in no time, which is what you wanted all along, wasn't it?
How-To Fix a Leaky Washer Machine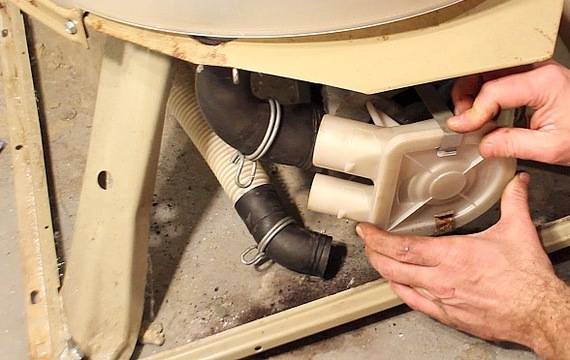 Sounce: Home Repair Tutor on Hometalk

10. Replace Those Garage Door Rollers
Time: 1 hour
Cost: $8
Instead of replacing your whole garage door (yikes!), you can probably solve the stuck or noisy garage door problem by just replacing its rollers. This handy DIY can certainly save you from a hefty repairman bill, but only if you follow Jeff's preliminary safety tips! Trust us, you do not want to end up having to buy an entirely new garage door because you forgot to cut the power off.
How-To Replace a Garage Roller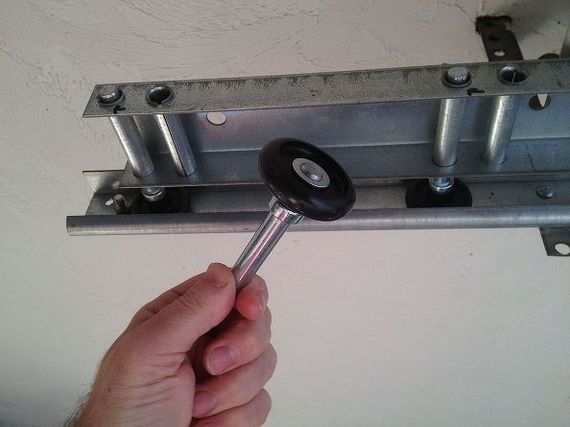 Sounce: Home Repair Tutor on Hometalk

11. Remove Old Wallpaper
Time: 1-2 hours
Cost: $30
Removing wallpaper can be the bane of a new homeowner's existence, so much so that many of us have wondered who else but a professional is even capable of accomplishing the task! Thankfully, HomeSpot HQ has the tricks you need to get the job done fast, and for a fraction of the price! For this DIY repair, you'll just need a steamer or gel wallpaper removal agent, a broad knife and a perforator.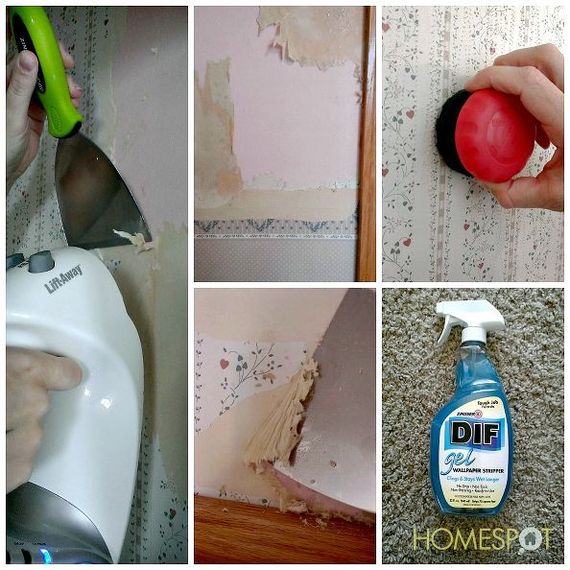 Sounce: HomeSpot HQ on Hometalk

Well there you have it, the best kept repair secrets of experienced handymen. There's no need to live with ugly, dirty wallpaper or a broken garage door -- you can fix it all yourself! You can find even more home maintenance and repair How-To's and projects on Hometalk.