This is a story about a young lady that almost did not happen as she was in her mother's womb when their country of Burma was taken over. The pregnant woman from a prominent Burmese family was thrown in jail. But, luckily, the story has a happy ending for this third generation artist and writer, from the premiere media family in post-colonial Burma.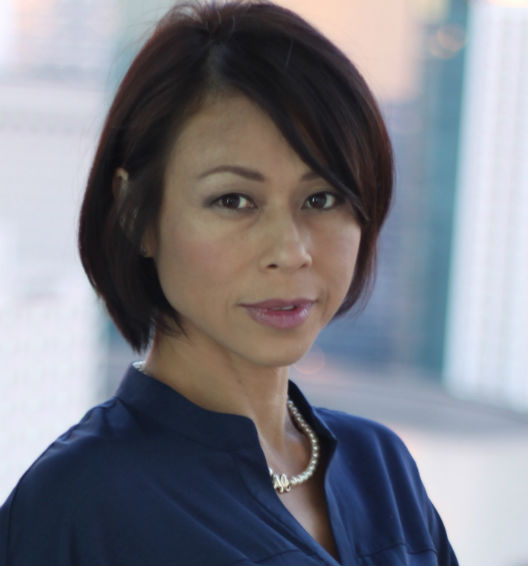 Paula Tin Nyo, Founder and CEO of Yone Arts.
Paula Tin Nyo, who today is founder and CEO of Yone Arts, was educated at Yale University and eventually landed in Boca Raton, bearing four children of her own. Now, after 40 years of isolation, her former country, now called Myanmar, is once again open. Paula returned to her homeland, and has made art her mission of choice.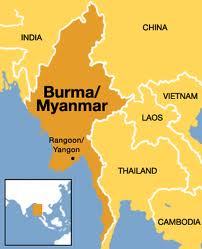 Yone Arts was formed by Tin Nyo to promote the exchange of culture and resources between Myanmar and the international community through the emerging work of Myanmar contemporary artists. It provides the environment in which individual collectors and global organizations can connect organically with the evolving arts and culture of Myanmar.
"I am elated to bridge the divide between the remarkable vision and stories of my homeland after so many years of isolation and the rest of the world," remarked Tin Nyo.

Obama's post-inaugural visit to Myanmar put it on the map, and it is currently considered the hottest emerging market in the world. Since U.S. trade sanctions were suspended in 2012 from this Southeast Asian country, Tin Nyo was able to bring the first sizeable shipment of contemporary artwork out of her homeland to the U.S.
Tin Nyo has made many trips back to her country to personally select artists and curate art for a monumental, groundbreaking premiere in America during Art Basel Week in December. The exhibition was titled Myanmar Uncensored. She showcased a diverse group of talented artists and their work that included both paintings and photography. The featured artists were Zay Yar Aye, Sandar Khine (SDK), Min Zaw, Nge Lay and Soe Naing. This groundbreaking body of artwork by Southeast Asian Myanmar artists has never been seen outside of Myanmar. It represents the finest contemporary art of their country.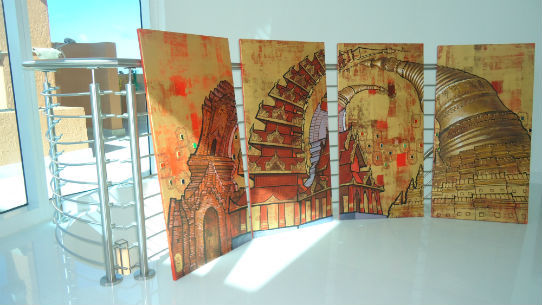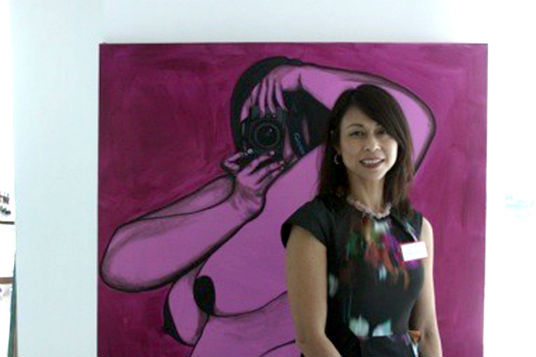 Paula Tin Nyo's personal story on how Yone Arts came to fruition is quite fascinating. It is like a page out of the best selling book, Eat, Pray, Love. On her first visit to home soil, Paula was at Inle Lake, a famous Myanmar agricultural site known for its one-legged rowers and many monasteries. She found herself at a pillared temple gate with the customary symbol of Myanmar, the elegant and proud peacock on one side, but mysteriously, the symbol of the humble rabbit on the other. This intrigued her, especially since she was born in the year of the rabbit. A monk at the neighborhood tea shop revealed the yin yang of these symbols: "Both the rabbit and the peacock are symbols of Myanmar. The peacock is like the sun; it shows itself more readily. The rabbit is like the moon; it remains in the darkness, but shines from the reflected light. Both are necessary."
The next day, Paula went to the Inle Market and bought some silk. Over the customary ye nwe xian (Myanmar green tea) and peanuts with their red skins still on, Paula exchanged some brief words about her journey home and her family to the silk merchant. This weathered man said he had met her grandfather, Edward Law Yone, Editor in Chief and publisher of the influential post-colonial newspaper, The Nation. The merchant carefully wrote some curvilinear Myanmar characters on a scrap of recycled paper and handed it to her: "You should come here and do business. Call it Yone. It will be a success."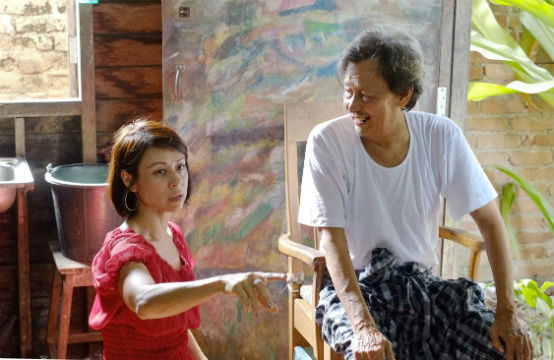 Paula looked at the paper and asked him what it meant. Yone, he explained, meant different things depending on the pronunciation, writing and context. Yone means: "office or bureau." It also means "rabbit." And if it is combined with other words, it means: "I believe you" and, "You believe me."
So it was that, on the advice of a lotus silk merchant, Yone Arts was spun into the business of bringing hidden treasures to light.
The first U.S. unveiling of Yone Arts was on Saturday, December 7 of Art Basel Week in a private penthouse in Miami Beach for an exclusive, invitation only event. It was a true celebration of freedom of expression of previously censored artwork from Myanmar.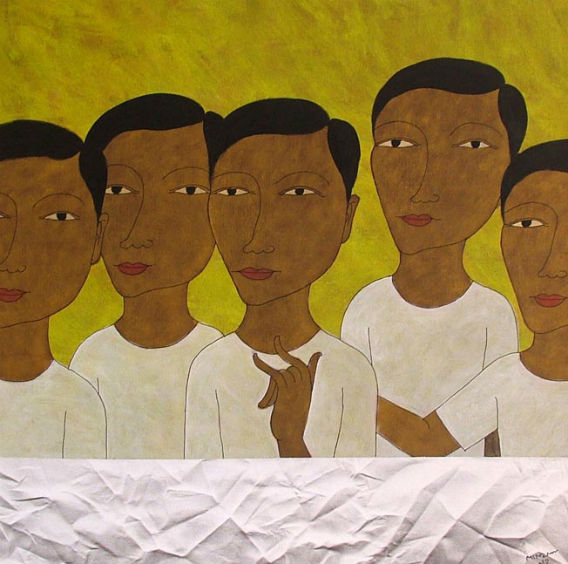 Early next year, Yone Arts artwork will be on public display as an invited participant of Art Stage Singapore, the leading art fair in Southeast Asia, from January 16 through 19, 2014. Paula Tin Nyo will be bringing her son, Alban, a fourth generation family member to oversee the exhibition with her.
And so it is that the Yone name will be shining brightly once again on an international stage, passed on from generation to generation.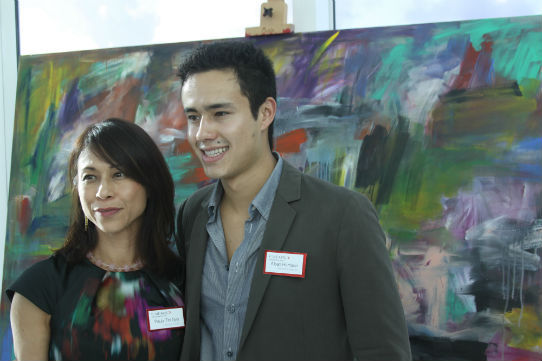 Paula Tin Nyo and son, Alban.
***
Hope Gainer is a global marketer and imagemaker specializing in the luxury sector. She also produces marquis event around the world. Paula and Hope crossed paths at a polo match in Palm Beach, Florida and that is where the girl power network began. Hope introduced Paula to the wife of the founder of Art Stage Singapore, and the rest, as they say, is history in the making!