By Kristen McKenzie, HotelsCombined.com
All eyes around the world are currently fixated Down Under, where the royal family -- Will, Kate and chubby-cheeked little George -- are currently causing a big stir with their official tour. And after a fun-filled week in New Zealand, the photogenic trio now begin their descent upon Australia, where they'll no doubt be given the ultimate in five-star treatment.
With over 11,000 Aussie properties in our database, we here at HotelsCombined couldn't help but start thinking about all the amazing spots that Will and Kate could explore throughout their stay -- from urban retreats to seaside villas, there's plenty of stunning high-end getaways that the Duke and Duchess could enjoy. After much discussion in the office, we managed to whittle our list down to eight especially extraordinary hotels fit for even the most pampered of sovereigns: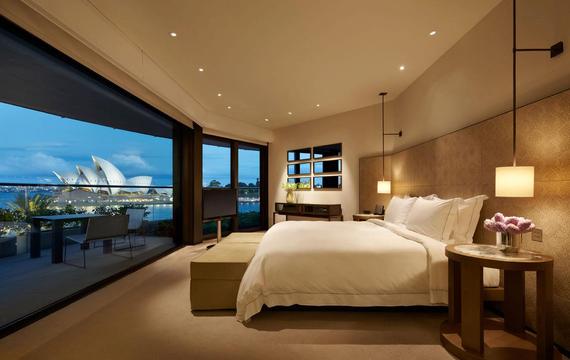 Thanks to its ideal location in Sydney's harbor and its impeccable customer service, the Park Hyatt has long been a favorite for rich and famous visitors to the city. We have no doubt Will and Kate would love the Opera House views from one of the property's suites.
Capella Lodge, Lorde Howe Island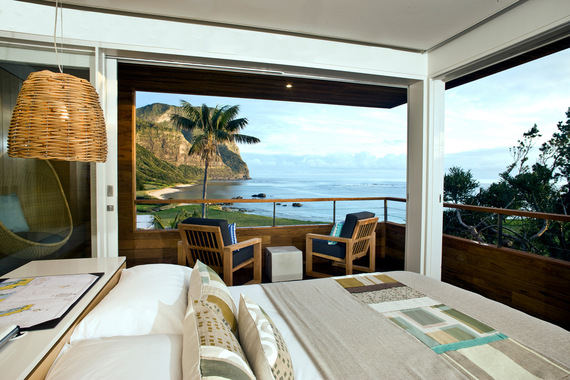 Surrounded by turquoise-blue waters just 700 km northeast of Sydney, this UNESCO World Heritage island is completely private and remote, with only 400 visitors allowed at any given time. A perfect spot for the young royal family to enjoy a little surf and sun in peace!
Bamarru Plains, Northern Territory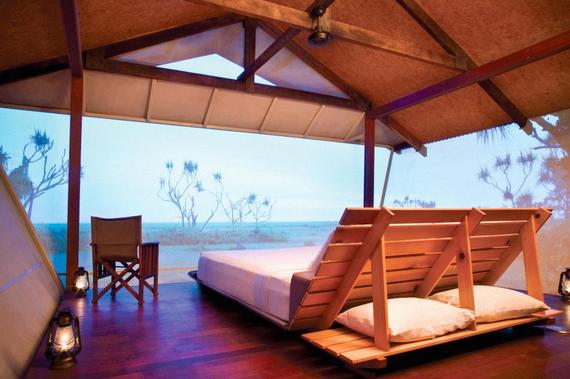 Surrounded by the untouched wilderness of Kakadu National Park, Bamurru Plains offers a luxurious bush camp experience that enables its guests to get up-close-and-personal with local wildlife. Considering that Will proposed to Kate at a similar "glamping" property in Kenya, this could be a great spot for the two to rekindle some romance.
Berkeley River Lodge, Western Australia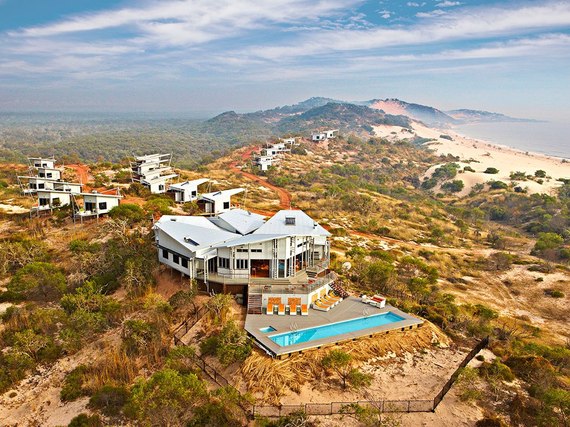 Another scenic spot for Will, Kate and George to enjoy a little uninterrupted family time -- this high-end retreat in Western Australia's Kimberley region is only accessible by air or sea. From the property's dune-top villas, guests are just a sandy-footed stroll away from pristine wildlife-rich bushland and secluded beaches where the only frequent visitors are dolphins, dugongs and turtles.
Longitude 131, Northern Territory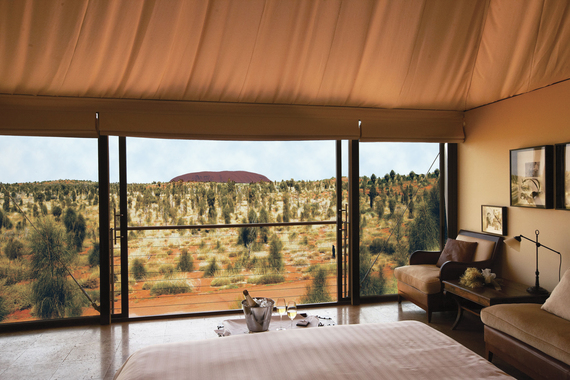 With one-of-a-kind views of Uluru (Ayers Rock), Longitude 131 is an iconic outback resort that is unparalleled for its pristine location and cultural experiences. We can just picture Kate and Will enjoying an al fresco sunset dinner complimented with indigenous performances and the very finest Australian wines.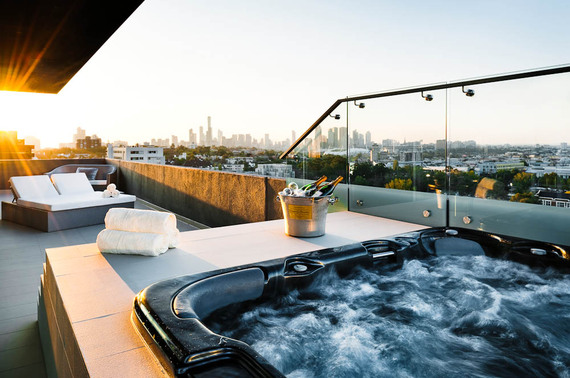 We think this hip, artsy hotel would be a great change of pace from the typical upscale metropolitan hotel experience the young royal family is probably used to. And the city vistas from the John Olsen Penthouse here are pretty hard to beat.
qualia, Great Barrier Reef, Queensland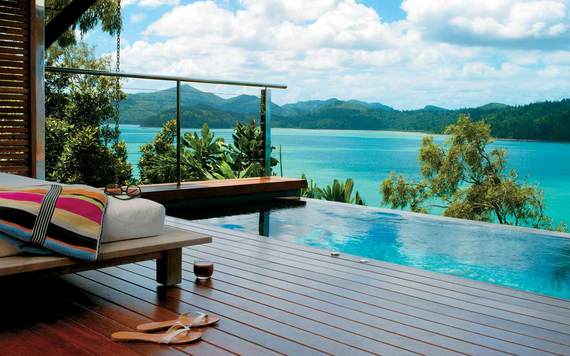 Frequently featured in the "best of" lists of travel magazines worldwide, qualia is the ultimate tropical hideaway. And having welcomed fellow big-name guests such as Oprah, Gordon Ramsay and actress Naomi Watts in the past, we have no doubt that the resort would be well-prepared to cater to any royal need.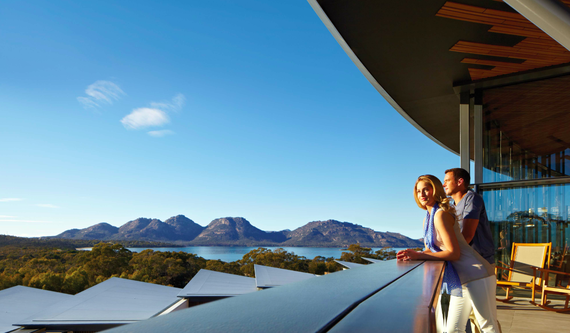 Set along Tasmania's sparkling East Coast, this award-winning eco-retreat is sure to wow Kate and Will with its mountainous panoramas and spacious private pavilions. The active couple will also have plenty around the resort to keep them busy, from sampling shellfish at the Freycinet Marine Oyster Farm to canoeing the pristine estuary of Pelican Bay.