Gwissues: One-on-One With Jane Lynch (VIDEO)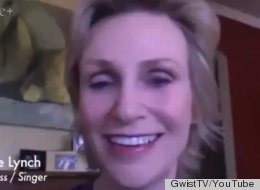 In the latest episode of Gwissues, I spend time with actress, singer and comedian Jane Lynch. The Emmy and Golden Globe recipient chit-chats with me about this year's Oscars and her rise to stardom as the aggressive cheerleading coach Sue Sylvester on the Fox series Glee. Additionally, Jane dishes about her upcoming projects, including her new television hosting gig, as well as her future role on Broadway.
WATCH:
Gwissues, a YouTube show, airs on Gwist.tv.
Follow Howard Bragman on Twitter: www.twitter.com/HowardBragman