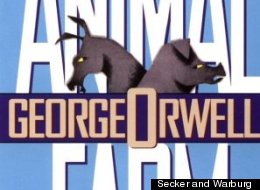 Albert of Adelaide is my new cross genre novel featuring a platypus named Albert, a pyromaniac wombat, a couple of drunken bandicoots (curious about Albert's private parts), wild dingoes, a back shooting possum, a road agent raccoon from San Francisco, numerous armed kangaroos and a wrestling Tasmanian devil. I've been told that it reads like a ménage a trios that involved Watership Down, True Grit, and Mad Max. There is nothing not to love about sentimental animal books - The Art of Racing in the Rain, A Dog's Purpose, The Adventures of Beatrix Potter, etc. - but animals aren't always so adorable in life or in literature. Albert began 20 years ago as a bedtime story for a then-girlfriend's daughter. In 2009, I picked it back up and by then it had morphed from a children's fable into something darker and much more adult. Not many books with animal protagonists delve into such things as racial tension, megalomania, arson, shootouts, gambling, and drinking... plenty of drinking. Originally, a story about an alcoholic platypus heading to the desert to sober up, it soon became a story about the search for "Old Australia" that may or may not actually exist, a mythical land of liberty, hope and peace. But the animals Albert encounters along the way have more in common with humans - with all the savagery that comes with it - than we may feel comfortable with. Sometimes it takes an animal to teach us just how primal we can be.
Stories of animals behaving badly is not a new trend in literature and I am not the first author to venture into this territory. Here are 9 other not-so-cute animal books:
Serious books with animal characters
Although the original British edition of the novel included the subtitle "A Fairy Story" (which was dropped for its US publication), this allegorical novel depicting the rise of Stalin takes on such weighty themes as government corruption and why the communist revolution failed. While understandably banned in the USSR for its anti-Soviet sentiment, the Communist text in the introduction also led to an early ban in the United States. Of course, it is now required reading in most high schools.

The ultimate good-dog-gone-bad story thanks to a nasty rabies infection. Visceral and powerful, don't judge this one by the film version (they copped out and softened the ending).

This "spiritual classic" screams of the 1970s era that scooped it up by the millions, but a piece of cool trivia: Neil Diamond's music for the critically panned 1973 film adaptation won both a Grammy and a Golden Globe.

Not to be confused with the James Clavell novel of the same name, this urban fantasy features a half-rat protagonist and tells a tale based on ancient folklore that moves from the rooftops to the sewers of a techno-beat London.

This Pulitzer Prize-winning graphic memoir used Jewish mice, Nazi cats, and Polish pigs to bring a deeper truth to the Holocaust, proving that comic art can be so much more than superhero stories.

Many of us only remember this one from eighth grade English class, but read as an adult, you will be blown away by its harsh themes of survival, man versus nature, and fate versus free will. The fight to the death between Spitz and Buck is a brutal, masterful depiction of animal behavior.

A graphic novel based on the Eisner Award-winning comics featuring sentient mice living in medieval times. With gorgeous art and its depiction of a brotherhood of mice who have sworn an oath to serve their fellow civilian mice in times of need, "Mouse Guard" became an instant cult classic for adults from its first appearance as a comic book series.

An acclaimed novel of a chimpanzee having sex with his keeper and involving themes of murder and bestiality. This book was chosen as one of Huffington Post's Best Books of 2011. You can't beat a combination like that.

This Russian classic features an enormous, gun-toting, vodka-swilling black cat. Need we say more?