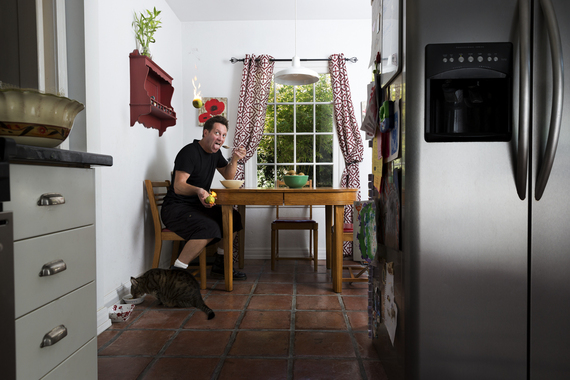 Yes, there are such things as professional jugglers -- and "Mad Chad" has long been one of them, having performed his first show as a teenager. Self-taught, Taylor has juggled since he was a boy, and the pursuit turned into a full-blown "obsession" by age 13. Long inspired by Venice Beach boardwalk performers, he continually upgrades his act and now juggles chainsaws, tasers, flaming you-name-it and plenty more. His worst accident, happily, didn't involve any of those: Instead, gnawing on an apple during one performance, he bit his thumb so hard he broke his nail. For jugglers, apparently, trouble always comes from where you least expect it.
SUBSCRIBE AND FOLLOW
Get top stories and blog posts emailed to me each day. Newsletters may offer personalized content or advertisements.
Learn more