Henry Jaglom, the iconic writer/director whose films include: Eating, Someone To Love, New Years Day, Hollywood Dreams, and most recently Irene in Time, was kind enough to sit down with me and talk about his life, his art and his new play Just 45 Minutes From Broadway. Joining us was his muse, and very talented actress, Tanna Frederick who stars in Irene in Time, Hollywood Dreams and currently in Henry's new play.
I can't think of anyone who makes films like Henry does. He is an artist in the true sense of the word. His lead characters are often women, and I'm not talking Lara Croft (Tomb Raider), but real women who share their deepest thoughts and feelings. Henry told me he gets his understanding of women from his mother. She allowed him to explore his feminine side without fear, or judgment, and Henry felt more comfortable around girls and women than he did around boys and men. He admired women's ability to be open with their feelings and to talk about deep and meaningful things.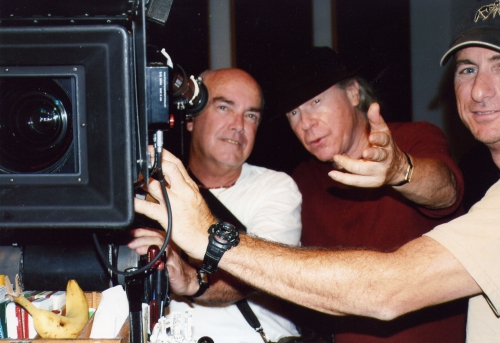 His new play, Just 45 Minutes From Broadway, is a stunning tribute to showbiz folks. It offers us a glimpse into family life that explores: sibling rivalry, long-term marriage, happiness and the secrets we keep. The central character is Pandora (Panda), played brilliantly by Tanna Frederick. After her long-term relationship with a non-showbiz type (aka civilian) goes south, she returns to her parents home which happens to be just 45 minutes from Broadway. Her parents (Diane Salinger and Jack Heller) are both actors, as is she, and her uncle (David Proval) who is living there. Sally (Harriet Schock) is the ditzy boarder they have taken in to try and make ends meet. Her older sister Betsy (Julie Davis), who is 7 years older, comes home with a prospective mate (David Garver) and we watch the drama unfold.
"My brother is 7 years older than I and the relationship between Panda and her sister is the relationship I had with my brother. His life was great until I came along and charmed everyone." Henry said. Without giving too much away, the central theme of the play is finding one's self and having the courage to be that. Even if that means going against what is considered "normal", or acceptable, by those closest to you and by society at large. The line in the play that most struck me was, "Nobody is normal."
Henry came from a family of businessmen, who knew very little of showbiz. He was the only one to choose a different path. In the play his mirror image is Betsy, who is the business woman in a family of show folks. It reminds me of how Marilyn in the Munsters felt; like the oddball, the outcast.
The set design is to die for. The ensemble cast is excellent. Just 45 Minutes From Broadway is currently playing at the Edgemar Center Theatre in Santa Monica through December 20th. Don't miss it!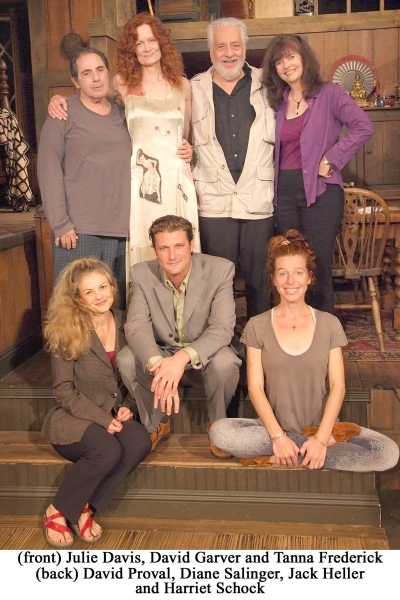 Meanwhile, if you haven't seen a Jaglom film, run, don't walk, to see one. There are no car crashes, explosions, natural disasters or big budget special effects. How refreshing. Just fascinating dialogue, character development and a depth that most movies don't come close to. Jaglom is a true artist. How rare these days.
SUBSCRIBE TO & FOLLOW ENTERTAINMENT
HuffPost Entertainment is your one-stop shop for celebrity news, hilarious late-night bits, industry and awards coverage and more — sent right to your inbox six days a week. Learn more