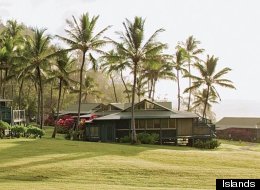 Best as we can recall, only three people didn't like living on an island full-time: Robinson Crusoe, Tom Hanks and Gilligan. For the rest of us, the idea of a home with a water view in any direction is the ultimate dream.
So the editors of ISLANDS.com have ranked the best islands to live on -- whether you want to retire, relocate, invest in real estate, be living on an island for cheap or just enjoy the island life.
Top 10 Best Islands to Live On
Most islanders in Palau speak English, and the currency is the U.S. dollar, yet your feet are far away -- 500 miles east of the Philippines. Those who move to this South Pacific island group typically do it for the diving.

The majority of people in Turks and Caicos live on Providenciales (aka Provo), including expats who have obtained residency by investing at least $250,000 in property.

Lavendar farms, family-run wineries and the oldest commercial mussel farm in America dot the mostly rural 35-mile-long Whidbey Island, a 20-minute ferry ride from Seattle. Along one of the most scenic drives in Washington is the artsy town of Coupeville, where modest homes mingle with waterfront mansions. Best of all, it's close to home for family and friends to visit.

Children can grow up in an exotic culture but still receive an education on par with that in major American cities. Field trips embrace nature: whale-watching tours, hiking and snorkeling excursions. You'll also find kalua pig, poi and Hawaiian shave ice. See how to move or retire to Hawaii in our new Best Islands to Live On: Hawaii Guide.

The majority of North Island is rolling and undeveloped, playing right into the hands of those who want to try to live organically on the other end of the globe. (Or where the Hobbits live.) World-class wineries are everywhere, as are diverse climates.

'The next Bali' is becoming a more common phrase. It's a complicated turning point in the island's impending gold rush, but that's often when the getting is good. Today, this beach and hill parcel might go for a million; 10 years ago, it cost only $30,000.

As David Haldane writes in his story about the Philippine island of Siargao in ISLANDS magazine, "Though we live in Southern California, we have journeyed to the island often enough to feel at home. And sometime in the next couple of years we hope to make it the permanent berth."

Away from Roatan's busy West End, the Honduran island is largely undeveloped. There's a close-knit American expat population and a handful of weekly direct flights to five U.S. cities. "Retirees don't have time to rot in front of the TV," says one local. Volunteering bonds the community.

As Chantelle Euteneuer writes in ISLANDS magazine of living in Nassau, "Our kids are exposed to the whole world through their classmates at school. Besides Bahamians -- both black and white -- we have friends from South Africa, Australia, Canada, Ireland, Scotland, Germany, Holland, Switzerland, India, Italy, Spain, Peru, France, Mexico and Venezuela."

As Bill Harby writes in his story from ISLANDS magazine, "How did I wind up in a village called Volcano, atop Kilauea, on the Big Island of Hawaii? First, I had to ignore the advice of more than a few nervous Nellies. I eventually admitted, 'Yes, I'm foolish. Maybe I'll come back to Earth in six months.' That was nine years ago." See more Best-Of lists from ISLANDS.
Follow Islands on Twitter: www.twitter.com/islandsmagazine