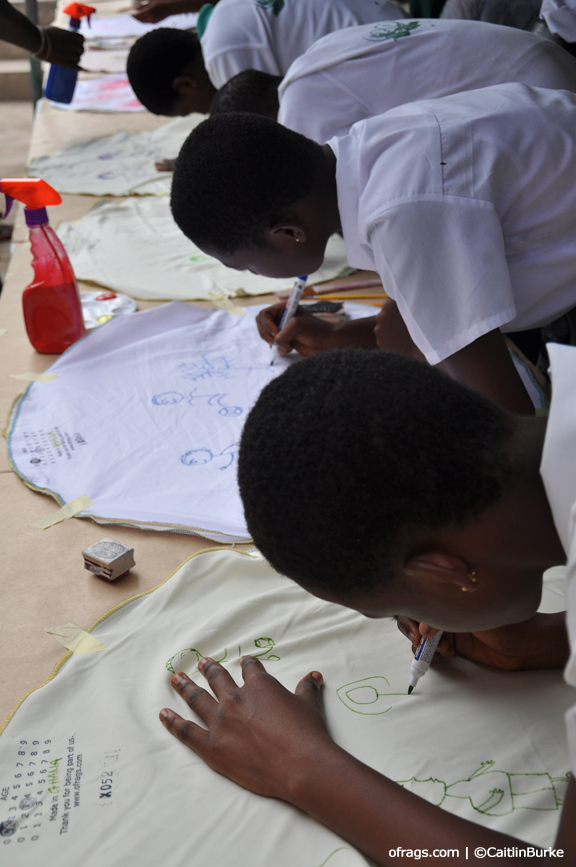 The Beauty of The Circle Connection is that the recipient is also the giver. (Hence the circle.) Each participant experiences the complete process. No one gets a shirt without creating one and vice-versa. What we are running is much more that a pen-pal program using shirts and video. It is a true creative collaboration. By developing their own creative story and then receiving that of their peers the children are better able to appreciate their own artistic abilities alongside those of people they've never met face to face. The Circle Connection brings into play numerous elements of the self and the other at an early enough age to be formative for the children involved.
What stands out the most are the similarities. We'd be hard pressed to find two more different environments than Park Slope, Brooklyn and Labadi Town, Accra. Yet I was struck by the similar way in which the children depicted their story. Many students showed their favorite places and activities. They used symbols relatable in any environment to create their own unique landscape. Individual collectivity rings loudly with The Circle Connection. This delves at the heart of what we as the organization Of Rags aim to do -- recraft consumer values to appreciate how we are all uniquely human.
The students walked each other through their creation and after seeing their collaborative partner on the video many students in Ghana were moved to return messages of peace, love and understanding.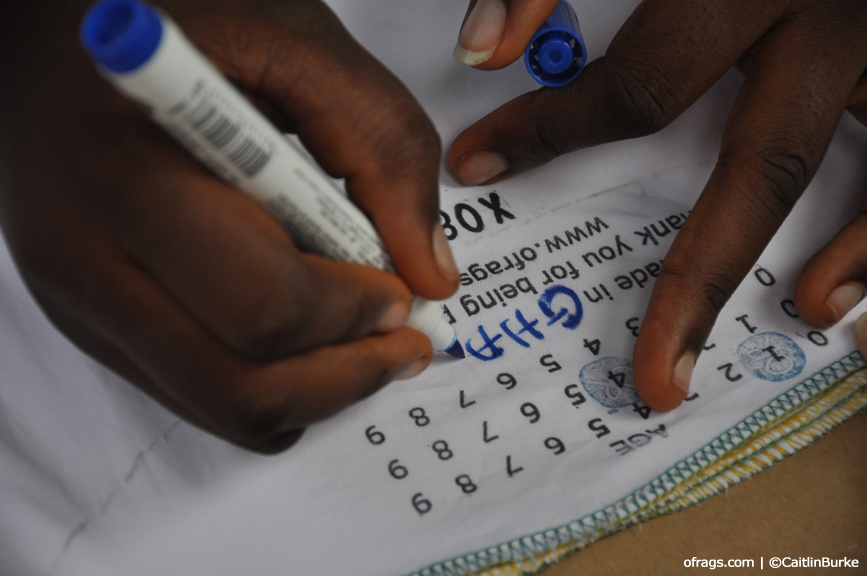 It's brilliant to see all of these ideas coming to life as students in Ghana and New York talk about their dogs and playing soccer -- each in their own way. They see that no border, no label, no color can make their humanity any different. Through the artistic expression facilitated by the Textile Arts Center in New York and the Of Rags production team in Ghana these children have made their worlds infinitely smaller and forever expansive at the same time. They have learned together about each other and about themselves. For many of the students in Labadi Town who have never had the opportunity to work with textiles, paint and free self-expression this experience has given them a new voice.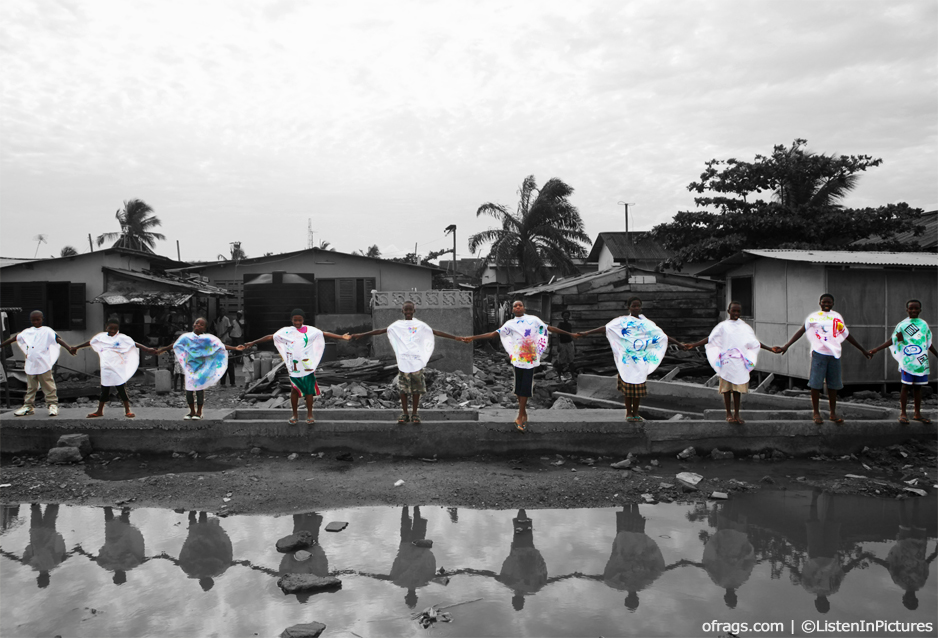 As Pablo Picasso points out, "every child is an artist." The problem is how to remain an artist once they grow up. Every participant stamps their age on their shirt to place their story and creativity in a point in time. Even at twenty-two years old I've been challenged by the Circle Connection to take a step out of the fast business environment of Manhattan and reconnect with the artist inside of me to make my shirt and lead the workshops. Experiencing this together with the children motivates the entire OR team and me to make this experience of creative collaboration grow with each child. We will soon be taking the program on tour to three cities throughout the United States to share the experience with more students and work on the development of a platform to keep the circle spinning. I can't wait to see how we all grow!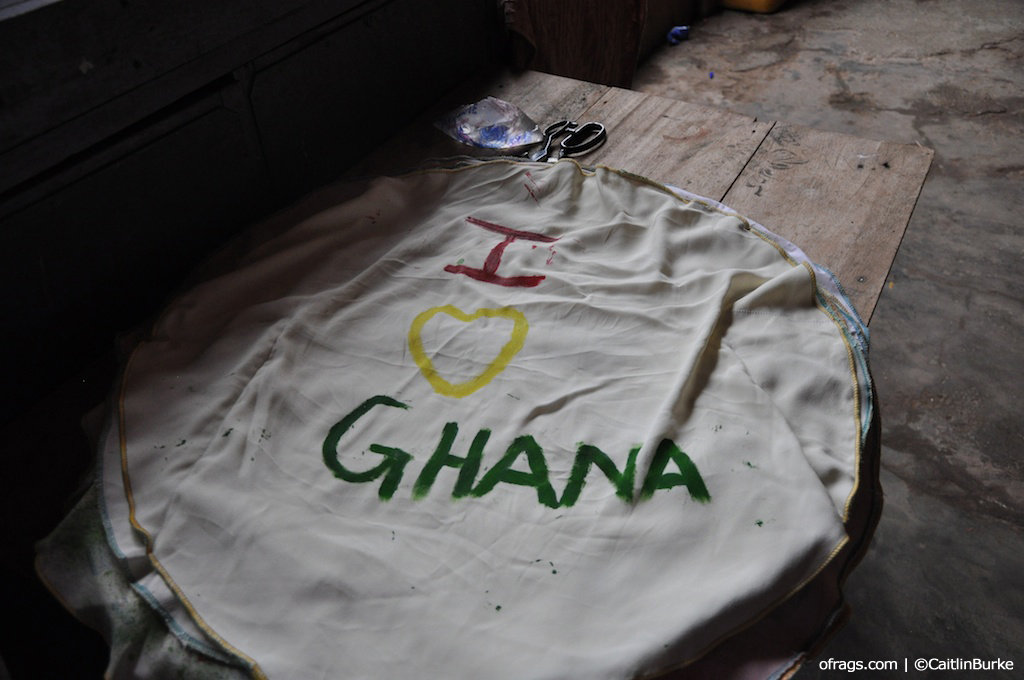 SUBSCRIBE AND FOLLOW
Get top stories and blog posts emailed to me each day. Newsletters may offer personalized content or advertisements.
Learn more