When Conde Nast announced that their famed magazine Gourmet would close down, many in the foodie community were shocked that such an icon would no longer exist. Just the archives alone of Gourmet's thousands of recipes seemed reason enough to keep the brand going.

Well, Gourmet is back -- this time as an iPad app called Gourmet Live. Instead of just creating an online magazine, the app offers a new approach to online content: The more you read, the more content you get access to. This is a very clever way to encourage users to explore the app fully and come back to it again and again.
The Gourmet Live team demonstrated the new app at the Epicurious lunch this week. Epicurious is a sister online publication to Gourmet and it was a good venue to get in front of lots of foodies. The Gourmet Live team was right next to the Lindt dark chocolate with seasalt table, which proved a very tempting treat while checking out the Gourmet iPads. [update: i just bought five bars of dark chocolate with sea salt today -- who can resist this combination of savory, bitter and sweet?!]
The app itself puts a lot of emphasis on visual presentation -- the photos throughout the content are arresting.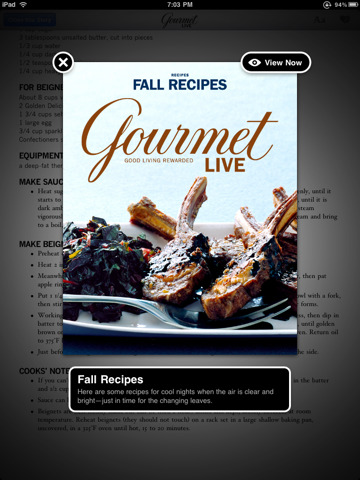 I do wish the app offered a master table of contents so you can view current content and rewards content. It would also be good to enable users to increase the font size using gestures. Some of the type sizes are a bit small. They are releasing new updates regularly so we will probably see more features soon.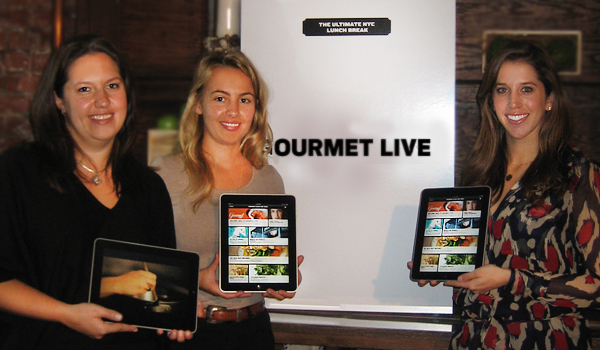 Check out the new site for Gourmet Live
FOLLOW HUFFPOST