Yahoo and Vizio are endrunning the competition so far in TV Widgets -- Race is early -- Apple's iTV and Google TV steaming into port
Even as 3d television is getting all the headlines today, flat screen TVs with internet connectivity are spreading across the market with amazing speed. Who will control the software platform for this new world?
Yahoo is cutting deals right and left for its TV Widgets. Yahoo has cut deals to carry its TV Widgets with Samsung, Sony, LG and Vizo. Now it is adding additional makers: China's Hisense, ViewSonic, MIPS Technologies and Sigma Designs.
Vizio has one of the more interesting offerings. Their apps bar and their mobile-phone like remote with flip keyboard make it one of the more usable platforms for combining internet and tv experiences.
Check out the VX552XVT review on CNET.com
According to CNET, Yahoo and other apps are much faster on Vizio platforms than native Yahoo Widgets. Vizio has also thrown in Rhapsody and many other non-Yahoo widgets.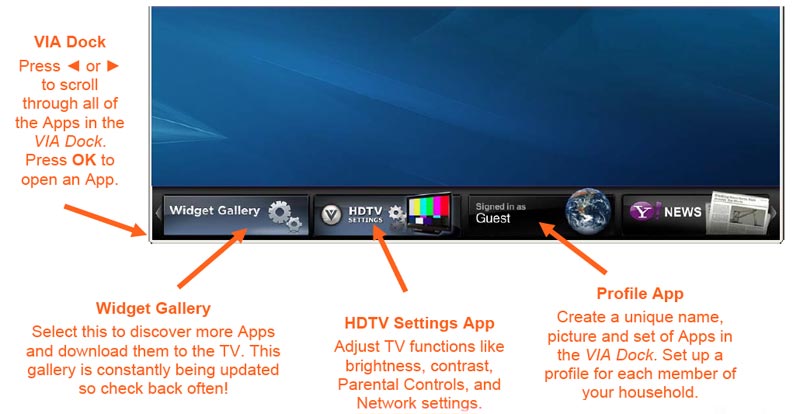 Steve Jobs does not want to be left out of this party so is relaunching AppleTV as iTV. But will a separate box ever be as successful as built-in functionality? I think now. Apple should cut deals immediately with TV makers or just come out with its own set. Consumers outside of the early adopter geek set cannot install yet another box to save themselves.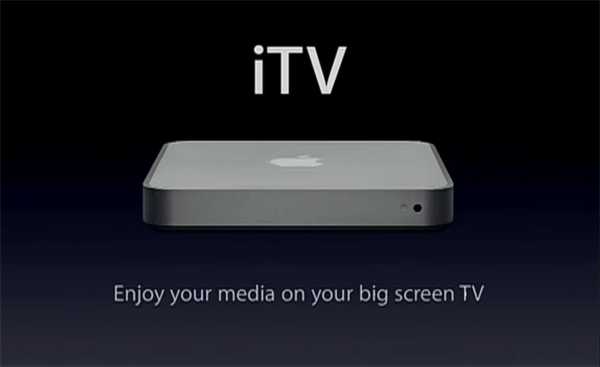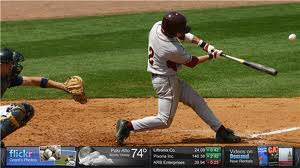 Let's hope this spells the final deathknell for traditional IPTV. IPTV despite billions of dollars of investment has never really taken off. There are some small successes in Europe, but it is not a scalable solution.
The big question is what will mass scale internet connected TVs combined with open widgets do to traditional distribution models. Once penetration reaches 20 million homes, we wil begin to see the pillars shake. Then at 50 million homes, the grand old parthenon will finally come down.
SUBSCRIBE TO & FOLLOW THE MORNING EMAIL
The Morning Email helps you start your workday with everything you need to know: breaking news, entertainment and a dash of fun. Learn more