Here are photos I took at today's launch of Amazon's Kindle 2.0: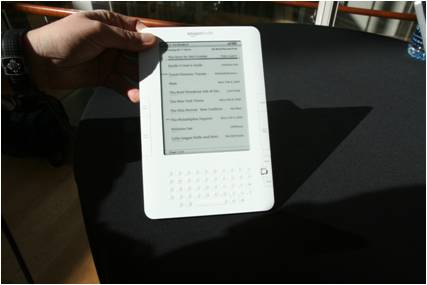 here is a side view - thin!!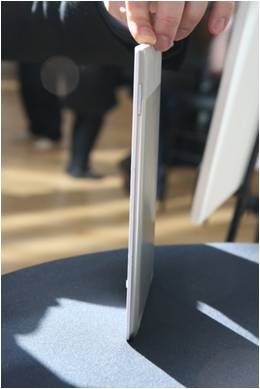 here is the new kindle 2.0 resting on my laptop. could one be replacing the other?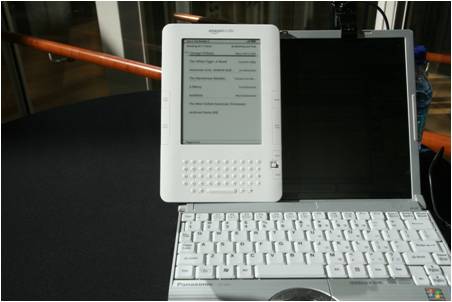 have you tried the old or new kindle? post a comment on your experience. what else do you want to see in this product?