Hertz announced today it is embarking on the largest solar program in its industry. Hertz is installing solar systems on sixteen large facilities across the US in the first phase of a global solar program.
Hertz sees this as a business decision -- it will save money and manage energy costs in a predictable way. The company is leveraging falling solar panel prices and solid federal and local rebates for clean energy.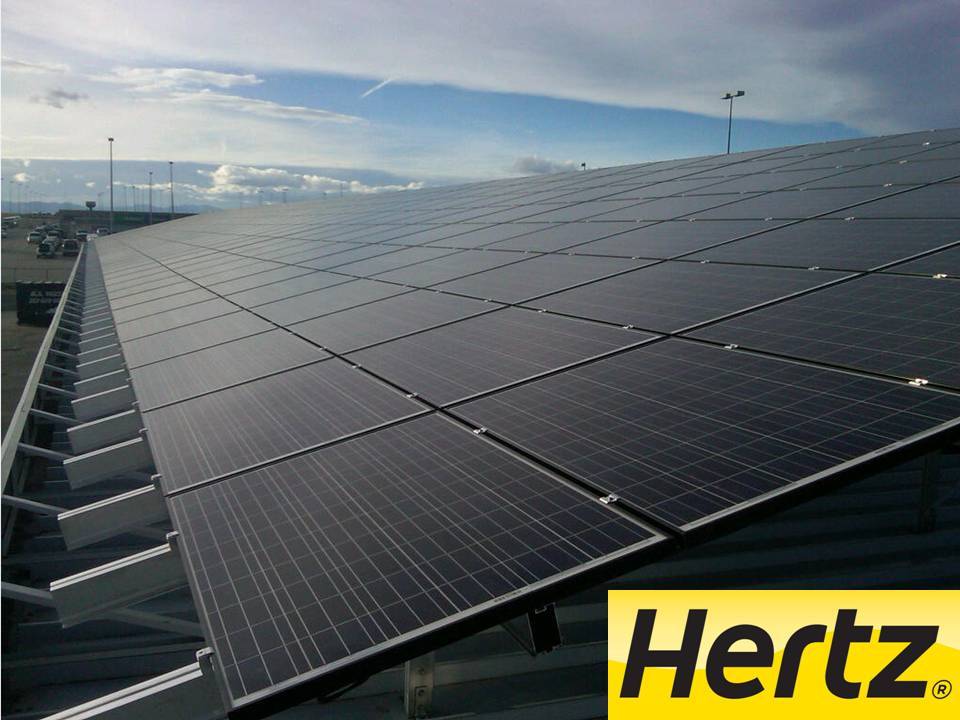 Mark Frissora, Chairman and CEO of Hertz. said that "Hertz is committed to reducing costs and to sustainable business practices. Investing in solar energy for these facilities makes good business sense."
Which other companies will now follow suit and view solar as another tool in the competitive toolchest? Walmart and Walgreens have been installing solar now on many stores But many companies have been satisfied just to install solar systems on their HQ as a symbolic support of clean energy.
If solar is to grow larger than the .3 percent of power generation today in the US, it must break out of the corporate social responsibility category and become a standard tool.
I invested in a company called Samba Energy precisely for this reason. Samba has developed software to help large companies analyze hundreds or thousands of facilities in hours instead of months. Hertz used Samba software to guide its solar program and identify which of its thousands of facilities to start with solar.
Rich Broome, SVP of Hertz added that "Hertz is... at the forefront of integrating sound environmental practices with pro-consumer service, efficiency and growth strategies."
As solar panel pricing continues to come down more businesses will start viewing this as a key tool to manage energy costs.

SUBSCRIBE TO & FOLLOW THE MORNING EMAIL
The Morning Email helps you start your workday with everything you need to know: breaking news, entertainment and a dash of fun. Learn more