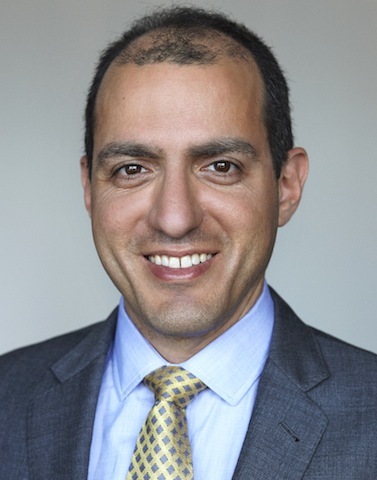 The final mayoral debate was last night and The New York Times summed it up this headline: "Lhota and de Blasio Mock Each Other's Résumés."
With a headline like that, you have to wonder how the city will be better off after this election is decided.
What we need - what this city deserves - is a real debate about how we take this city forward. We're not just competing with San Francisco and Boston, we're competing with Sao Paulo, London, and Singapore. The decisions we make now - for our budget, our schools, and our economy - will have far reaching impact on the success of our city for generations to come. Let's debate these decisions, the ideas that will help New York families and our economy.
Jobs. Both candidates promise good-paying job creation. But how? We need a creative plan that invests in our workforce, trains workers for the growth economy, expands economic opportunity to all five boroughs, and brings new companies and capital to New York. For example, we would improve access to microfinance, particularly in the outer boroughs, spurring new small businesses. And we would deploy skills workshops, training workers for our rapidly changing economy.
Education. How do we transform our schools? Only 60% of our kids are graduating from high school, and those that do don't have the skills they need. Four out of five CUNY students need remedial coursework. This is unacceptable, and there should be a great debate about how we shift our education policy and transform our schools.
We would shift our schools from a focus on memorization and testing to team-based learning. Let's teach our kids the problem-solving and interpersonal skills they need for the jobs of tomorrow.
Our Environment. Neither candidate is talking much about it. They should. It's critical to our ecological and economic futures. Clean air and clean water are precious resources and must be protected and improved. We would provide tax incentives for the installation of efficient lighting to reduce our energy usage and for green roofs to help absorb heavy rainfall and allow the sewer system to catch up in handling the flow of water. And I would overhaul our waste management system to reflect the latest in technology and efficiency.
This election has all but been determined, but let's not lose this opportunity to have a real debate over the future of our city. I'm disappointed the moderators didn't take this chance to push the dialogue to be a more thoughtful and serious discussion on substantive ideas and policy. That's what New Yorkers deserve.