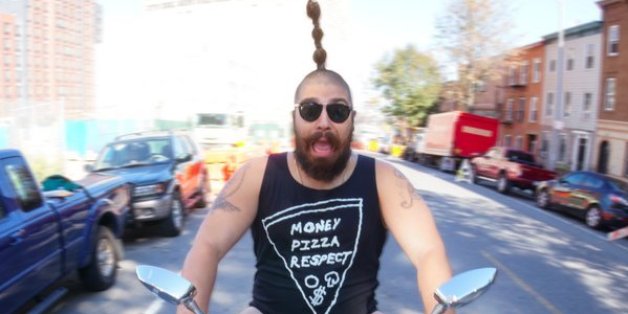 Josh Ostrovsky, better known as "The Fat Jew," has been making headlines for the past few months. From his larger than life Seamless ad campaign to talks of a Comedy Central show, just last week it seemed like The Fat Jew was about to catapult his immense Internet fame to IRL heights. However, following a report that Ostrovsky signed with talent agency CAA, there has been a firestorm of backlash from comedians and the media alike.
From headlines accusing Ostrovsky of theft to others calling for Instagram to ban his account entirely, the online community has made Ostrovsky the poster child for Internet plagiarism. Overnight, he went from Internet sensation to thief devoid of any original talent or humor. While this may or may not be true, there appears to be a far worse perpetrator of joke theft. Sup, @fuckjerry?
While The Fat Jew has been accused of often posting jokes that don't belong to him (though one comedian argues this isn't necessarily the case, nor a bad thing), Fuck Jerry appears to do something far worse. He has been accused of tweeting other people's jokes as his own and then Instagramming the tweets from his hugely popular Instagram account, thus directing people back to his own Twitter account.
You call me your friend but where were you when my pic got four likes in two hours?
Do caterpillars know that one day they're gonna be a butterfly or do they just build their cocoons like "bruh wtf am i doing this for"