My guest for this episode of the Future of Work podcast is Jeroen Tas, CEO of Philips Informatics, Solutions and Services Business Group. Jeroen is also the former CIO of all of Philips. Health care is a very popular topic today affecting how we live and work. Jeroen gave me a crash course on what the future of health care will look like. We talk about a lot of fascinating concepts such as healthcare fragmentation and corporate culture. We look at wearables, big data, and the "Internet of things" in health care. We also look at some of the cool things coming in the world of health care and what it will look like in five to 10 years. Health and well-being play a major role in the future of work and our everyday lives. So tune in for a fascinating look at the future of health care with Jeroen Tas!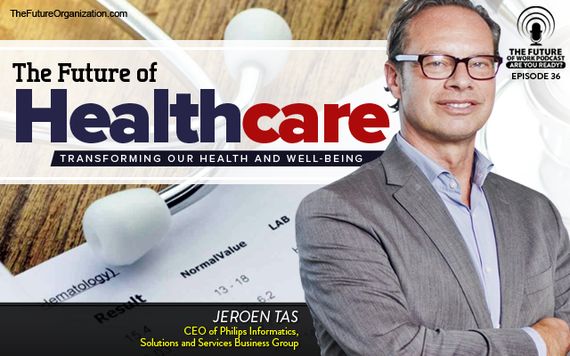 This Blogger's Books and Other Items from...
SUBSCRIBE AND FOLLOW
Get top stories and blog posts emailed to me each day. Newsletters may offer personalized content or advertisements.
Learn more