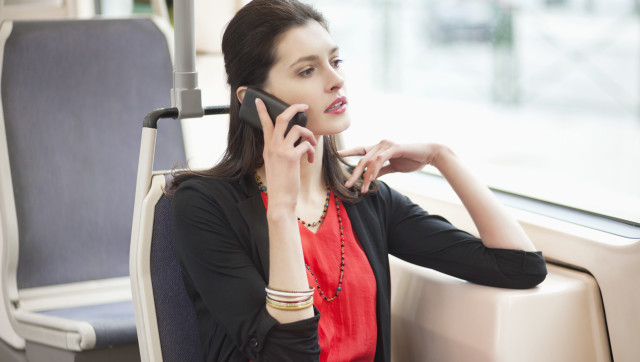 LadiesintheCity.com is an exciting user-driven social justice app and networking site focused on personal safety.
From ensuring that friends get home safely, keeping an eye on unattended drinks to warning each other about potential threats -- LadiesintheCity.com is all about looking out for each other.
If you are a modern woman and you like to live life to the full but you are aware of the risks, and you know there may be no guardian angel always there to protect you, you might appreciate a service that helps you to protect each other.
According to UN figures, seven in 10 women globally will experience physical or sexual violence in their lifetime, and in today's technology driven world full of information overload, LITC is committed to helping women share relevant information quickly and efficiently, because we recognize that this is a key component to protecting people and joining them together.
The launch of the CitySafe app enables users to exchange instant messages across their networks; connect offline through GPS mapping functionality, organize support groups and help mobilize police public appeals; a real time tool that can easily be used among women's organizations, students, co-workers and moms. Furthermore, members can organize their circle of friends and select a security buddy. A security buddy is someone you can 'check in'
and 'check out' with, for instance, when online dating or attending meetings.
LITC was founded on the premise that women share a common bond when it comes to personal safety and this is often reflected around the world. Having traveled and lived in many cities over the years I have witnessed countless women reach out to complete strangers to offer a helping hand, both online and offline; from ensuring that women travel safely to sending warning messages through group emails in the work place.
These acts of human kindness have touched me on a profound level and have awoken me to the fact that women generally play an active role in helping safeguard their fellow sisters regardless of creed, race and education. However, what appears to be missing is a social tool that harnesses this dynamic & caring culture in a way that makes a measurable difference.
LITC provides a focused framework that helps women share first hand information all the while promoting safety in numbers, wrapped in a positive and empowering way that takes girl power to a whole new level because although there are many roads that lead to ending this pandemic, we believe that by collectively making a conscious effort to look out for each other, we might discover a radical change, not through war but through peace.
LITC is currently in the process of putting a practice into place that will exist for generations to come and we are looking for the right partners to help bring this double bottom-line organization to life.
SUBSCRIBE AND FOLLOW
Get top stories and blog posts emailed to me each day. Newsletters may offer personalized content or advertisements.
Learn more