On Saturday, I drove a group from from Princeton, NJ to Fort Washington, Pennsylvania to canvass for the Obama Campaign. We were sent to a strongly pro-Obama neighborhood in a Get Out The Vote effort, and several people we spoke to, were outraged by a Pro-Life Union Inc. brochure that had been left at their door. It's a shocking piece, disgusting in content.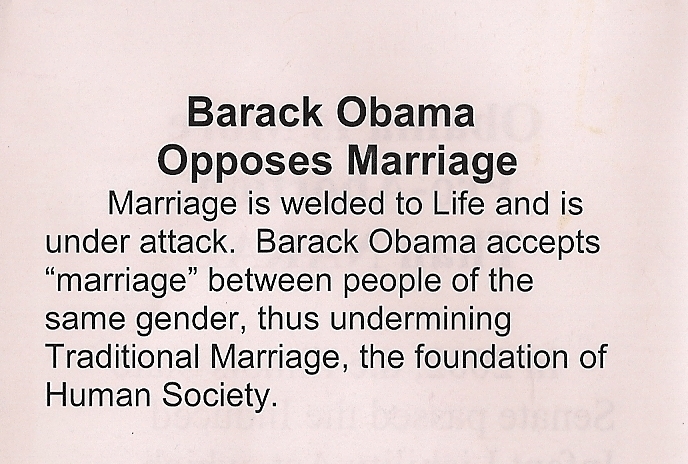 To see the full brochure, click here and here.
A lady told us she ripped it up and flung it at them. She gave us the pieces. Another lady handed us one intact. The good news is that these supporters of John McCain thoroughly wasted their time, money and energy working this neighborhood where I can say without exaggeration that 99.9% supported Obama (out of the 170 homes we went to, only two voters were supporting McCain).
SUBSCRIBE TO & FOLLOW THE MORNING EMAIL
Start your workday the right way with the news that matters most. Learn more