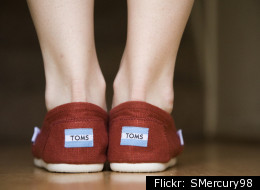 Where do jobs come from?
According to Kaufman Foundation research, a high percentage of newly created jobs come from young, small companies. Even excluding startups, the Kaufman Foundation reports that two thirds of the 12 million jobs added to the U.S. economy in 2007 were at firms less than five years old. One of the inherent problems with new companies serving as the main source of job creation is that new businesses fail at an enormously high rate. Depending on which research you pull from, somewhere between 50% to 80% of new ventures don't make it to year five. Which means that a large percentage of the new jobs created by young firms are also lost within a few years. Even more problematic than the high failure rate of young companies is the fact that each individual small business hires only a handful of new employees. What this means is that for a broad-based recovery in employment to occur we not only need new small companies to sprout up, but we need a lot of them.
The fact that historically there is an increase in startup ventures when unemployment rises suggests that at least some new businesses are being formed solely due to the recession. Which raises an interesting question.
Is high unemployment a necessary, albeit painful, part of the economic cycle that leads to innovation and growth?
If we reframe high unemployment as an economic growing pain that creates jobs while serving as a catalyst for the development of new products, services and technologies, it becomes clear what we should be doing. Starting companies.
And lots of them.
So how exactly do you become an entrepreneur? Here are some tips I cover in my new book, "Shake the World" [Portfolio Hardcover, $25.95].
Never before have we had more power to educate ourselves. Less than a generation ago if you wanted to acquire business knowledge and skills, you were dependent on the academic and corporate "gatekeepers" to information. You had to learn virtually everything either in school or at a job. If you want to learn just about anything today, from game theory to e-commerce, (or astrophysics, string theory and Chinese, for that matter) the information is just a few clicks away. Many top colleges are now putting their courses on-line, for free. Try the MIT open courseware catalogue and pick from the 2,000 courses offered with reading lists, taped lectures and homework - at no cost.

Entrepreneurs get up every day and face the same world everyone else does. The difference is they manage to see opportunity where others see defeat. When Ellen Gustafson and Lauren Bush saw the global school-feeding crisis in 2006 they started a company called FEED that circumvented the traditional and often stagnant giving channels. Since then they have provided over 67 million meals to hungry children around the globe. That's 67 million meals in five years. Extraordinary.

Avoid the time suck and distracting elements of social media and employ the high-speed, high-impact connectivity at your fingertips in a productive manner by concentrating your time and effort on building relationships of meaning. You can accomplish this in two ways-offer equitable exchanges of intellectual capital and bartered favors, and keep the ask small as you crowdsource, crowdfriend, crowdideate and crowdfind your way to success. Use the connections at our fingertips it in a way that matters.

At each stage in life, seek out and find the relatively risk-free opportunities to start ventures. And you can often start these ventures for little up-front cost. The key to mitigating risk is being smart. And there are thousands of resources out there for entrepreneurs to get help with whatever they have in mind. Need startup capital? Try Kickstarter. Website too expensive? Onepager will create a landing page with your company name, logo, and basic information. They offer layout and design options, you can add photos, contact info and imbed social media links. $10/month for a month-to-month subscription or $8/month if you sign up for a whole year, and that includes hosting and unlimited bandwidth. Need inexpensive legal advise for your new business? Try LawPivot. A startup themselves in 2011, LawPivot is a legal crowdsource forum that functions to source legal questions to highly qualified lawyers. They offered a free trial until the end of December 2011.

Go against conventional wisdom and dare to think differently. When Blake Mycoskie, founder of TOMS, was told by the "experts" that he would need a million dollars to start a shoe company-and that retail was "dying" and there was "no market for canvas slip-ons" -he thought differently. The result? His company, which he founded in 2006, has given away over one million pairs of shoes to children in need using his One for One TM model (purchase a pair of shoes, and a child in need gets a pair for free). Those shoes prevent disease and provide access to an education in regions where shoes are required to attend school, and many families are often too poor to afford footwear for their children. Blake was able to disrupt the retail shoe business, and the model for philanthropic giving, as he impacted the health and education of children across the globe.

Entrepreneurs view their lives and careers as evolving systems, not as static events. Taking a "polymath approach" frees you up to sequentially or simultaneously pursue a multitude of interests. This shepherds new thinking into confined intellectual spaces and enhances personal growth and life satisfaction as well.

There is a growing trend among entrepreneurs to directly link for-profit companies with specific philanthropic "gives," thereby providing sustainable revenue for causes while engaging consumers with a self-affirming, feel-good value-add. By directly linking "for profit" and "non profit," a hybrid model emerges that generates profit, customer loyalty and brand evangelism, while simultaneously addressing humanitarian issues in a substantial and quantifiable manner. This trend is changing business, philanthropy, advertising, and consumer expectations in a dynamic way.

Instead of viewing a stumble or roadblock as a "failure" and allowing it to be defeating, successful entrepreneurs view each misstep as an opportunity to learn, and something they can leverage as they move forward. They don't internalize defeat, or view it to be self-defining. When I asked Tony Hsieh, the CEO of Zappos, about failure, he told me, "Twenty thousand years ago, if you failed, you might get eaten by a saber-toothed tiger or starve to death. Nowadays, there is not nearly as much of a negative. You're not going to starve. It is simply a question of what you learn, and how you respond to that experience."
Follow James Marshall Reilly on Twitter: www.twitter.com/reillytweet