If you are the parent or uncle or aunt or friend of a young adult -- meaning anyone 18-20 -- who will be attending college this fall, you should strongly suggest they get a credit card. Why this advice which flies in the face of the current anti-credit card groundswell?

1. The new credit card law, The Credit Card Accountability Responsibility and Disclosure Act of 2009 will make it much harder for college students to obtain a credit card beginning with the law's effective date (February 22, 2010).
2. Credit card issuers will most likely still be pushing credit cards to college students this fall. Many folks have criticized the aggressive marketing of credit cards to college students and I will address that below. But, as credit card expert Liz Weston says "it will never be easier for you to get a credit card than while you're in school."
3. Credit cards offered to college students generally have a credit limit of about $500. Not small change of course but not cause for super alarm as to irresponsible card usage.
4. Responsible card usage will build up a college student's credit history so that upon graduation, the student will have an established credit score for use in a myriad of ways.
5. Our educational institutions are finally getting the idea that they need to educate incoming freshmen (and upperclassmen) about topics of financial literacy. Hopefully we will even begin to see expanded information given to college students this fall.
Here is my take on this subject: credit card usage is not brain surgery. The issue is self-discipline. If your young adult is not able to create a budget and/or live within his or her means, then you are correct: credit cards are a danger. But so are alcohol and drugs. And unprotected sex. And driving. And joining the military. All of these decisions, your young adult can make.
Our goal should be to educate our young adults about the risks and rewards of living in a credit society. The idea of living debt-free is nice in concept but unrealistic in principle for people just starting out. Debt is a two-edged sword. It can work for or against you.
Let's use our energies and experience not to prevent young adults from having access to debt but rather to educate them as to how to use debt responsibly.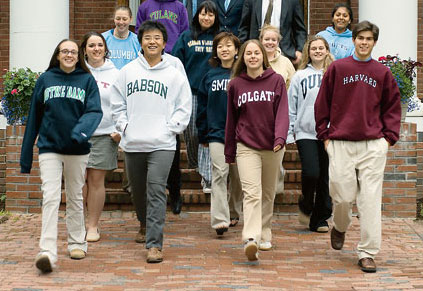 Jim Randel is the author of The Skinny on Credit Cards. For the next week anyone who e-mails ebook@theskinnyon.com and references The Huffington Post will receive a free e-book. As noted by national credit card expert Gerri Detweiler "I love this book. It can literally save you a fortune!"