Whether you are a beach bum, lounge by the pool, or take your kids to splash around in fountains, for many families August means lots of time spent outdoors near the water. This also means lots of adorable moments you want to capture of your kids posing in swimsuits, building sandcastles, and generally splashing around.
But, fear of getting your camera wet may prevent you from getting shots that will help you share and preserve your summer memories. Tired of choosing between standing by the sidelines stay to keep my camera dry while my kids played in the water or missing out on taking photos that captured our best summer memories altogether I set out to see how I could safely document my family's summer -- which is turning out to be a very wet one. I turned to friends and my favorite Momtographers for advice.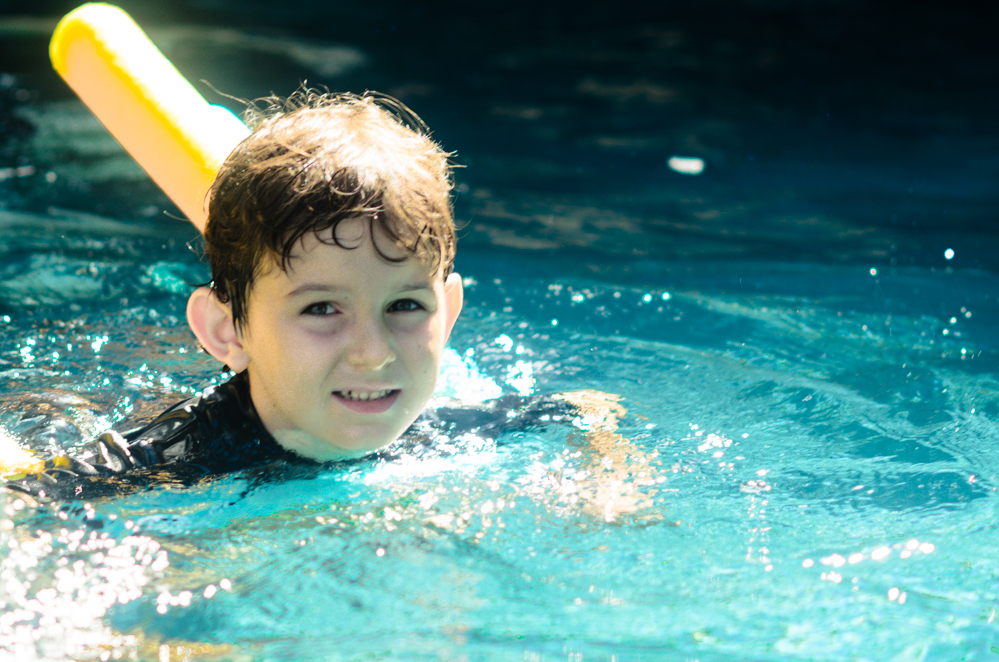 The type of photo you can get close to the water with a little planning
First, there are the photos themselves. When I am shooting near water, it is usually very bright and sunny. Momtography guru Beryl Ayn Young recommends always watching your child's face for harsh shadows when shooting. Keeping your child facing away from the sun, while you face the sun, will help keep those adorable faces clear of shadows and highlights. Beryl is also an editing whiz and recommends using the free photo editing program PicMonkey to soften the haze of photos taken in bright sun usually have. Her favorite way of doing this is by using the Time Machine/Norma effect at 50 percent.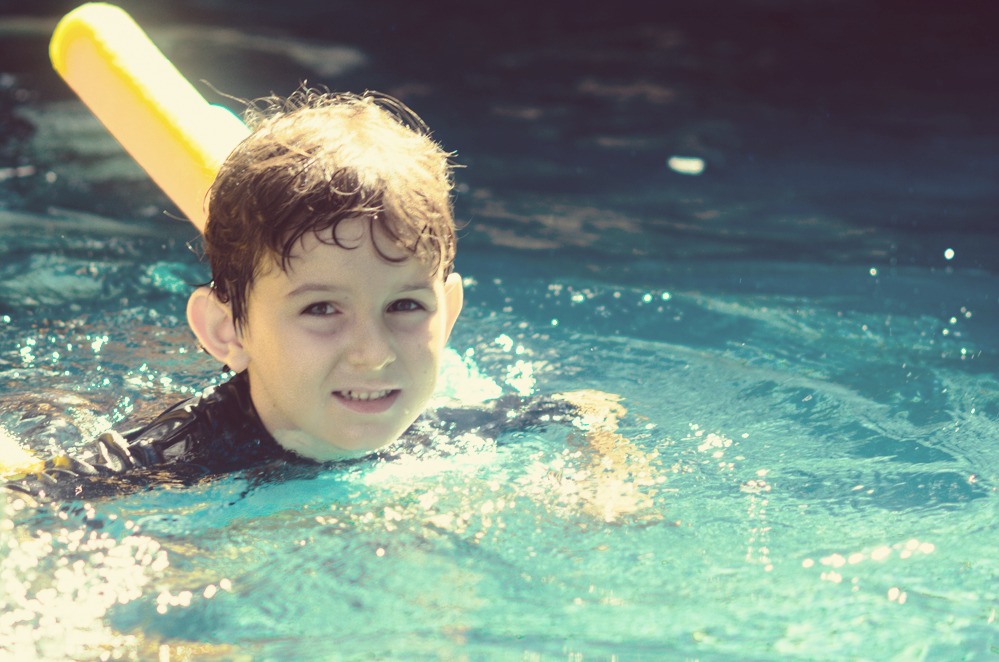 How your summer photos can look even better with a little editing help
Second, I looked into getting underwater housing for my camera, but at a price tag of upwards of $1,000 this wasn't a possibility. A friend with a pool in her yard swears by her very sturdy Olympus Stylus T2 underwater camera. This camera gets amazing shots as far as your kids will ever venture underwater so no splashing can hurt this camera. I was still a little skeptical since I didn't want to shell out a lot of money for a camera that can only be used underwater, but it also has enough features, including zoom, flash, and video, to function as an everyday camera. After taking this camera for a spin, I don't think I'll ever buy a non-waterproof point-and-shoot camera again. Although the quality of photos with any point-and-shoot won't match the quality of a DSLR, the photos are better than I expected and are far better than having no photos to show for your hours spent by the water this summer.
Third, I wanted a solution for those times I wanted to take my non-waterproofed DSLR camera near water and sand. I set out to find a bag that would help protect my gear when not in use and a covering for my camera itself that would protect my gear. I was happy to discover Lowepro DryZone bags that will keep your camera safe and dry. While the bag won't keep your equipment safe if dropped in the ocean, it's plenty splash-proof enough to leave by the side of the pool or to take on the beach. And, because few Momtoraphers will need just a camera bag, big enough to carry other essentials like your sunscreen or diapers. I've also brought my Epiphany Lyric poolside. While this bag is *not* waterproof, it is a high quality synthetic leather that I've found holds up well around a little splashing. For my camera body itself, I choose the highly recommended Raincoat by Lenscoat. It completely covers by camera body and lens with a material that will protect them from sun and sand -- a must if you are taking your expensive gear to the beach or getting close too close for comfort to water. Using the lens hood that likely came with your lens can also help protect your lens, as well as cut down on some haze.
Finally, whether you are using a point-and-shoot camera or a DSLR you can use a tripod to set your camera up a bit of a distance from the water. This is especially useful if, like me, you tend to move when water comes your way. My tripod has allowed me to take non-blurry photos even when my kids are doing their best to splash me. After consulting with the experts, I settled on a Manfrotto tripod because of their reputation for making ultra-sturdy tripods that stand up well around water without breaking the bank and, importantly, can be set-up quickly when little ones are on the move. There are models ranging from the light and portable for point and shoot cameras to slightly larger for DSLRs so, as with any tripod, make sure that you pay close attention to the tripod's specifications before buying. Another good option is the Joby Gorillapod, which has a really unique design that can twist around just about anything to hold your camera in place and allow you to get some really interesting angles.
If you do invest in some sea-worthy gear this summer, hang onto it throughout the year. Anything that can survive the summer will also do well in winter snow and spring showers. Don't let fear of a little water prevent you from capturing your best summer memories this year! With a little planning you can create a complete record of your summer. Happy snapping!