In parenting, as in all of life, few decisions are clear. But there is one thing all parents in the D.C. area know with certainty: if you get a chance to see the Great Zucchini, you go. Parents of very young children talk about the day their children will be ready for their first Great Zucchini show and stories abound of toddler birthday parties where not one person RSVPs "no" if he is scheduled to perform. If, like me, you have attended a party where kids asked a different entertainer if he knows the Great Zucchini, you understand the hold he has over the under-seven set. Other children's performers are good, some are even fantastic, but as any child who has seen him will tell you, there is only one Great Zucchini.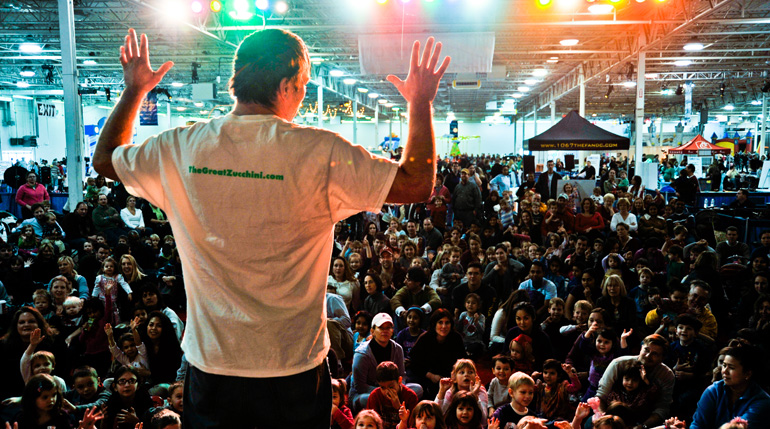 The Great Zucchini Performing. Photo: Sara Wipfler
The Great Zucchini, also known as Eric Knaus, shot to fame for reasons other than his magic and jokes in 2006 when he openly and in-depth discussed his personal life with the Washington Post. While many parents like to imagine their children's performers living chaste lives free from any turpitude, Eric opened up to the Washington Post about all aspects of his life. The result is an honest portrait of a real person who has faults, including struggles with gambling. Eric knew that opening up about his imperfections in such a public way could change how the parents on whom he depends for his livelihood see him. Far from tarnishing his reputation, however, such access to information about this other, decidedly unfunny, side of Eric's life only increased his mystique. So compelling is his story that he is in serious talks with Showtime about developing a television series based on his life.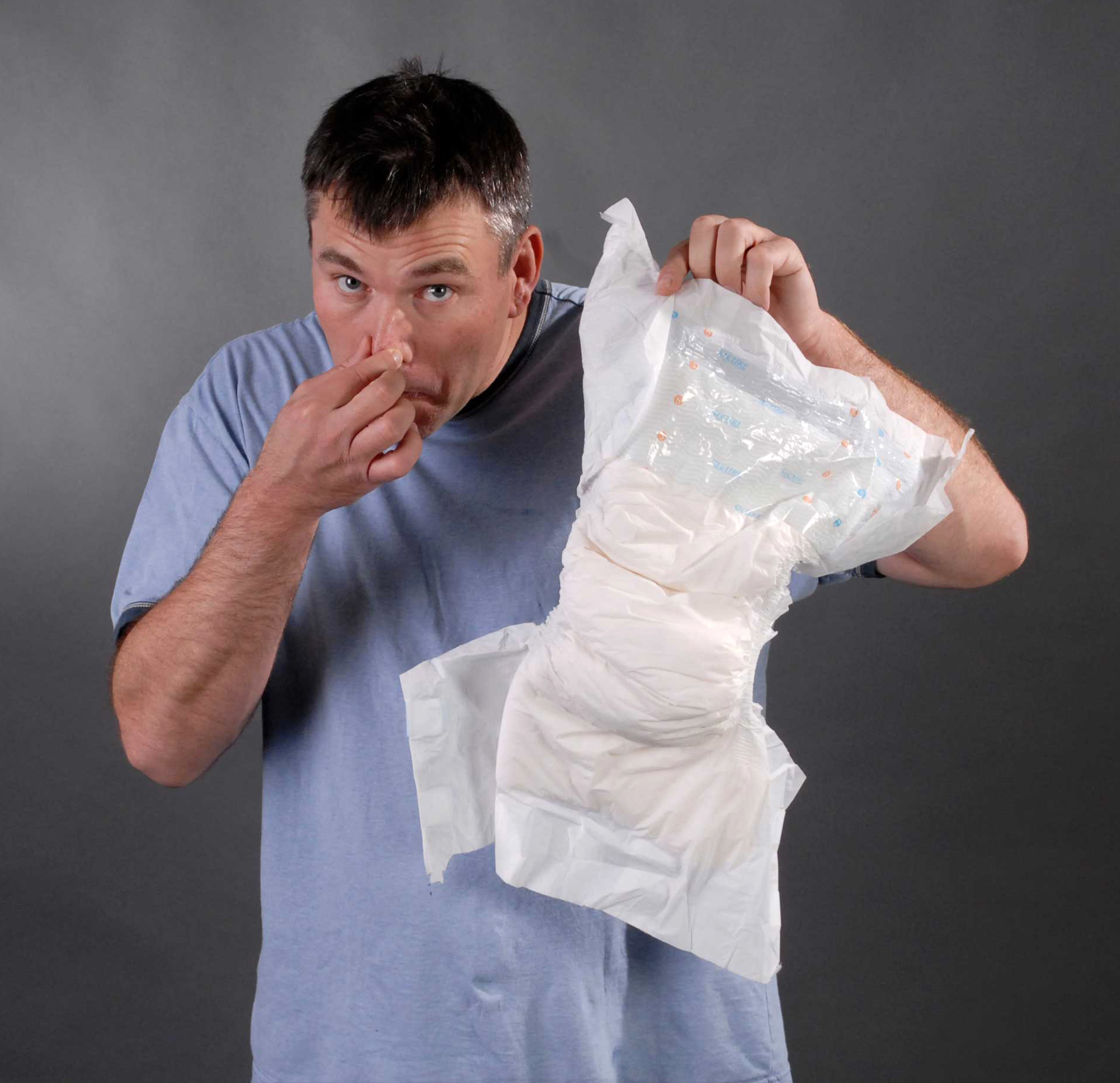 The Great Zucchini. Photo: Susan Kang
But, there is another side to the Great Zucchini that he does not often discuss. Unlike nearly every other children's performer in the area, he appears at practically every fundraiser where he is requested. This is saying a lot for a performer so in-demand that he is often booked six months in advance.
For Eric, entertaining children is not just a job. It's a calling. And he uses his uncanny ability to make children laugh to help them however he can. He doesn't get involved because he needs the publicity or the good-will. He does it because he cares about what happens to children once they leave his show and because he wants to use his visibility to inspire other people to help however they can. Among other causes, Eric has donated his time to raise money for breast cancer research, to help children whose parents are facing staggering medical costs and to help save cherished places for children like the Kids' Farm at the National Zoo. And, he doesn't just show up when he's asked to; he becomes actively involved in the planning. For a fundraiser to help save the Kids' Farm at the National Zoo, he convinced other well-known performers (John Henry, Bingo the Clown, and Marsha Goodman-Wood) to donate their time as well. To make sure the word got out, he used his own money to hire a graphic designer and print full-color posters promoting the fundraiser. This is typical of his level of involvement and it ensures that all of the fundraisers where he performs are a wild success. Eric isn't very public about all that he does to give back to the children who adore him, but what he does is substantial and has a real impact. All of Eric's fans, big and small, benefit from everything he does to help make our community a better place for our children. Even if they are too young to realize it, Eric is a role model for the children he loves to entertain and is quietly doing more for them than just making them laugh.
Because of Eric, children are getting to spend more time with their mothers suffering from cancer, sleeping better knowing their parents aren't struggling as much to pay their medical bills, and even enjoying their time at the zoo a little more. Not bad for a guy my son is convinced regularly confuses a dirty diaper with a hat.